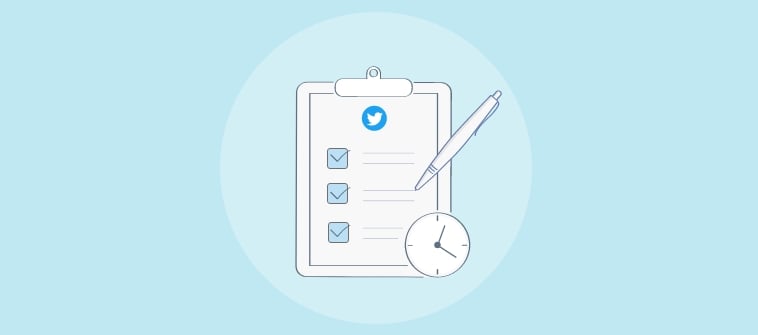 You must have already heard how social media is a gold mine for attracting new audiences and boosting lead generation.
Have you ever wondered how?
What makes platforms like Twitter a place where companies achieve great things for their business?
Aside from interaction via comments, tweets, retweets, and likes, quizzes on different Twitter interaction ideas are a great way to boost engagement.
Interesting, right? Let's uncover how you can create a Twitter quiz for your business and reach potential customers.
But, first things first, here are a few reasons, or rather benefits, of sharing quizzes on Twitter.
Reasons for Creating Twitter Quiz
Before discussing the steps to create a quiz on Twitter, it's crucial to understand the 'WHY' behind it.
Why should you consider launching Twitter quizzes for your business?
Well, here's why –
Widens Your Reach and Boosts Brand Recognition
Twitter has over 229 million monetizable daily active users, making it a potential platform to expand its target audience and increase brand recognition.
Think of it this way: The more engagement you have, the more followers you get, which will boost engagement and help you reach a broader audience organically.
Here's a Twitter quiz example:
Humanists are non-religious people who think for themselves and act for everyone, living by values of compassion towards others, curiosity about new ideas, and solving problems using reason and evidence.

Are you a humanist too? Try our quick quiz and see. https://t.co/5rjM9rWatG

— Humanists UK (@Humanists_UK) June 7, 2022
Quizzes are a fun and exciting way to make first interactions with potential customers and nail your first impression as a brand.
[Related Read: 15 Best Audience Engagement Tools]
For example, suppose you are a sports equipment manufacturer specializing in various sports like Basketball, Tennis, Soccer, Golf, etc.
You can deploy an engaging quiz on your Twitter handle asking customers questions like "What's your favorite sports to watch?"
Although a very simple question, it will bring more responses from a diverse audience.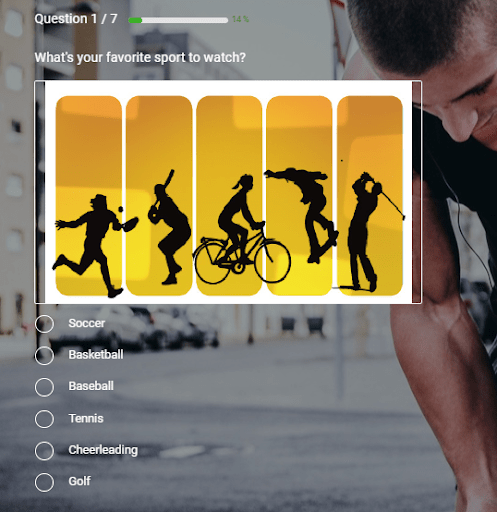 You can ask users to enter their email addresses or log in through credentials to view the results or to access useful content or even get discounts. It's an excellent opportunity for businesses to plugin their lead generation form at the end of the quizzes.
You can allow quiz takers to take the quiz via sign-up or ask them to share their data to download their completion certificates.
It's a great idea to encourage quiz takes to share their results on Twitter for others to see.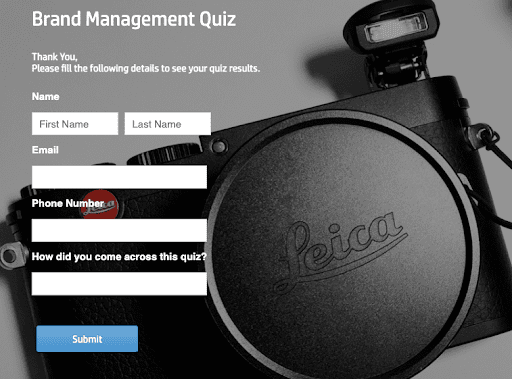 [You may like to know: 25+ Best Lead Generation Tools to Explore in 2023]
Watch: How to Generate Leads With Lead Quizzes Easily
Improves Conversions and Lower Cart Abandonment
Another use case for quizzes is that these can help reduce cart abandonment and boost conversions. Product recommendation quizzes work great for helping customers choose the best products according to their needs and preferences.
You can create a quiz gauging customers' crucial data points and use them to recommend products.
For example, if you are a skincare products retailer, you can use a product recommendation quiz to ask customers about their skintype (oily, dry, combination), their concerns (acne, pigmentation, etc.), and the product type they need (cream, face wash, serum, etc.). Then, based on this information, you can tailor recommendations to each customer.
Want to give it a try? Here's a quick tutorial to create a product recommendation quiz.
Effectively Promote Products & Services
Although direct marketing is excellent for product promotions, indirect marketing works as a boost. Many businesses use quizzes on Twitter to make the audience aware of their new product launches or existing products to engage with them.
Quizzes are incredible to promote and engage your customers with your product/brand simultaneously. Here's an example of how a Twitter user leveraged quizzes for product promotion.
P.S. Notice that the quiz mentions how long it will take to complete it to encourage the audience to take the Twitter quiz.
Giveaways are a fantastic marketing strategy to improve brand awareness and engagement, but these work even better with quizzes.
The new quiz for true SEOs + Giveaway

Know a thing or two about #SEO?
Prove it and take our brand new quiz
It's based on Google's official SEO Guidelineshttps://t.co/aP1haKYtVA

Giveaway: 7 annual Seobility Premium accounts for those who pass

How to enter.. pic.twitter.com/1uvHT11q48

— Seobility (@Seobility_net) June 1, 2022
Since nobody wants to skip on a good giveaway opportunity, the response rate is not an issue. It means your quiz can have a better response rate with giveaway than alone.
What's more, if some potential customers are not interested in giveaways, they will always appreciate a fun quiz. This way, you encourage people to engage with your business using two strategies together.
Content is not just a big part of marketing but also a crucial one.
Is your precious quiz not getting the attention it deserves?
Use Twitter quizzes to drive engagement!
Picture this: you run an online education platform offering paid and free online courses. You can create educational quizzes like the one below to promote your courses.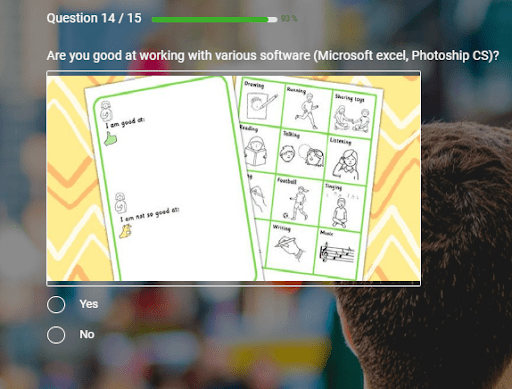 This way, you attract new audiences through the fun quiz and make them aware of your course at the end as you show their quiz score. With increased awareness, you will:
attract quality leads to your content and

increase your conversion rate.
Watch: 10 Types of Quiz Questions for Online Learning
Here's what a Twitter writer Anna Talerico has to say about quizzes driving content engagement:
[Also Read: How to Make Snapchat Quizzes]
How to Make a Quiz on Twitter
Now that you know the benefits of leveraging quizzes on Twitter, it's time to create one.
Watch: How to Create an Online Quiz in Under 5 Mins
Are you ready to make a quiz for Twitter? We have broken down the whole process into two parts:
Part 1: Create a Twitter Quiz
Part 2: Share the Twitter Quiz
Without any further ado, here you go.
Part 1: Create a Twitter Quiz
If you've been looking for the answer to "how to do a quiz on Twitter," buckle up now.
Here's how you can design quizzes with ProProfs Quiz Maker, a Twitter quiz maker platform. We have divided the process into simple steps so you can easily create delightful quizzes for Twitter without any hassle.
Step 1: Click on the 'Create a quiz' option in the dashboard.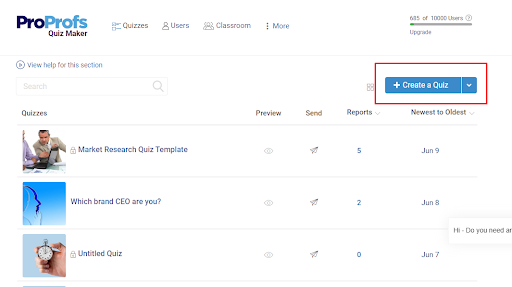 Step 2: Choose from various quiz templates like "Scored or Personality Templates."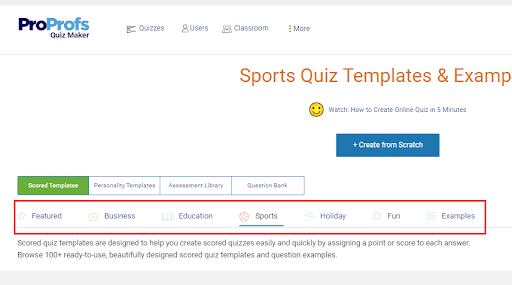 Step 3: If you wish to create a Twitter quiz from scratch, choose the "Create from Scratch" option.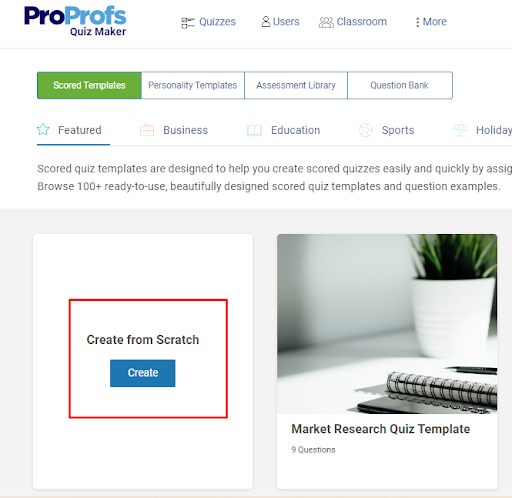 ---
Pro Tip: Templates help deploy quizzes quickly. So, if you are a quiz newbie and don't know what type of Twitter quizzes go viral, you can always use Proprofs quiz templates.
---
For the demonstration, say you own an automobile manufacturing business. So, you can create a scored quiz using a "Driving Skills Quiz Template." It will help you reach your audience and drive them into your sales funnel.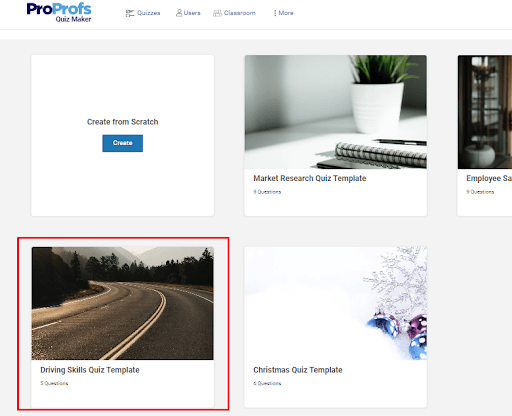 Step 4: Click on the "Use This Template" option.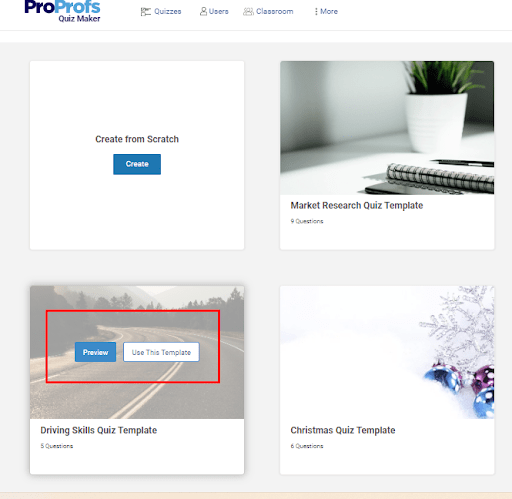 Step 5: Arrange the order or add more questions by clicking "Add Question."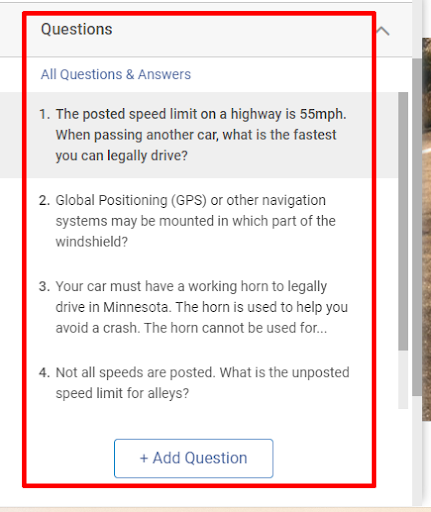 Step 6: You can use various questions to create your Twitter quizzes. Pick the answer types suitable for your questions.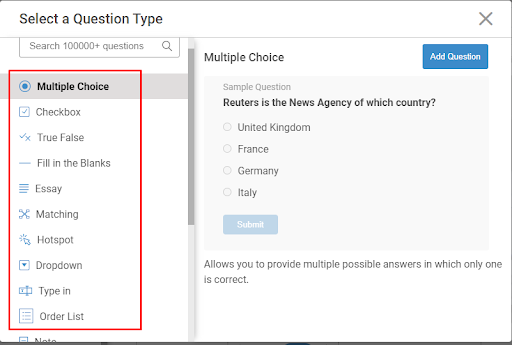 Check Out Different Question Types
Step 7: Now, you need to configure your quiz settings. Hit the "Settings" option.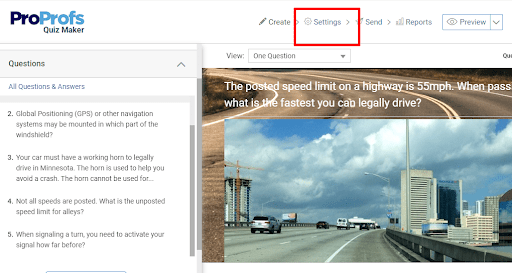 Step 8: Here, you can adjust settings for different things, i.e., whether you want your quiz to be time-sensitive, etc.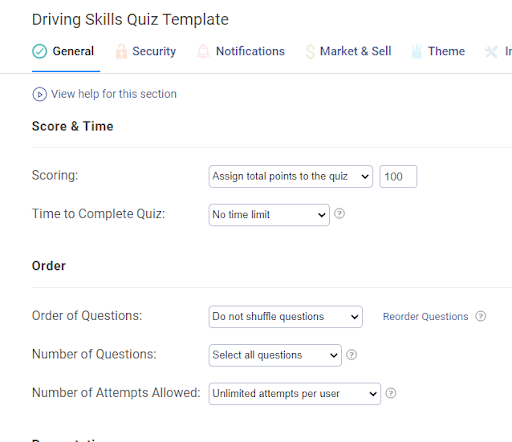 ---
Pro Tip: You can add a lead generation form at the end or start of your quiz to gather customer data. Preferably, adding the opt-in form at the end is better, so you don't disturb the customer experience.
---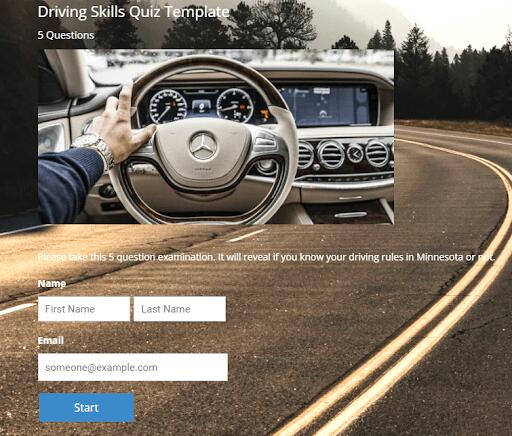 For this, go to the "Security" tab.

Now, you can go to the "Lead Form" section and select when you want to show your lead form to the quiz takers.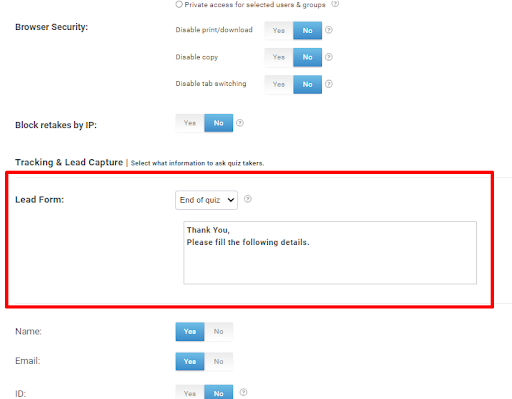 Step 9: Click "Save," and you are done.
P.S. – Ensure that the Twitter quiz generator you choose has ample templates to get you started with quizzes instantly.

Part 2: Share the Quiz on Twitter
Now that you know how to create quizzes, it's time to move on to the next step — Sharing the quiz on the Twitter platform.
Step 1: Go to your newly created quiz.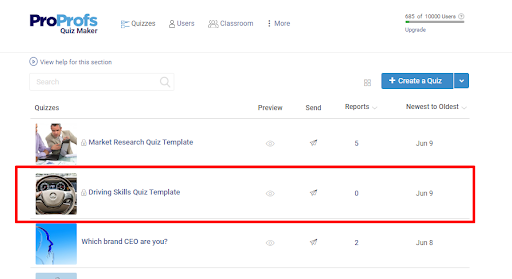 Step 2: Hit the "Send" option.

Step 3: Choose the "Social" option.

Step 4:
Click on the
Twitter icon
.

Step 5: Write an appropriate caption and Tweet Away!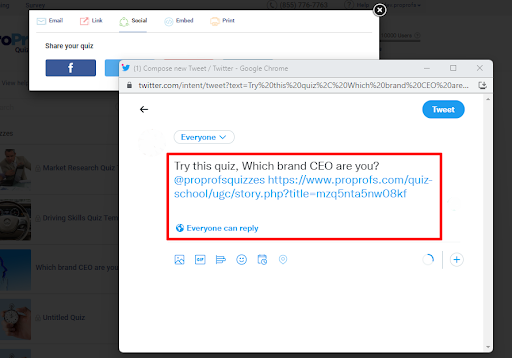 Pro Tip: Besides sharing your quizzes on social platforms, you can also send them to your customers or leads through email or direct message.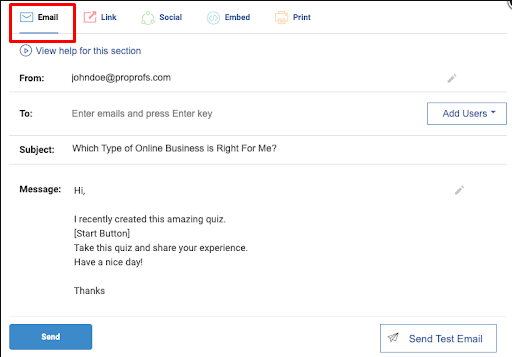 Even better, you can embed your quizzes on your website's landing pages to retain customers on your website and engage them.
---
Also Read: Best Surveymonkey Alternatives
---
Secret Tips to Make Your Twitter Quiz Go Viral
By now, you should be confident in creating a quiz or trivia on Twitter. But don't go creating one just yet. If you are making a Twitter questions game quiz for the first time, it's natural to make mistakes.
But wouldn't it be better if you could prevent the mistakes in the first place?
Here are some best practices and tips to help you create flawless and delightful Twitter quizzes.
1. Define a Goal
Every business decision should either resolve a problem or scale your business. Similarly, you shouldn't create a Twitter quiz just for its sake; you need to know why it is crucial for your business and what benefits you will get from it.
It depends on the goal and purpose you choose. For example, do you want:
More leads?

More Twitter followers?

To increase email subscribers?

To boost product sales by X%?
You need to think hard and answer this question. More importantly, the goals you set should be measurable to track what your quiz strategy is adding to your business and if it's effective or not.
Having a goal will also help you decide which kind of Twitter quiz questions you should ask your audience.
2. Choose Quiz Type as per Your Audience
Besides defining your business' type and goal, you also need to analyze your audience to create online quiz that will go viral among them.
Now, the question is – how to know your audience?
Well, you can always use marketing or user research surveys using tools like Qualaroo to know your target audience better.
Once you know their shopping preferences, needs, and wants, you can choose a Twitter quiz that will become a hit.
You can choose a personality quiz, which is highly popular among Twitter users and great for B2B and B2C businesses. They attract users' attention, resulting in high engagement on your quiz.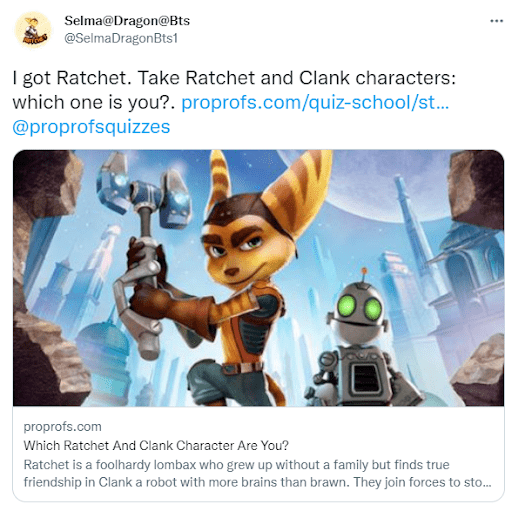 Besides personality quizzes, you can also consider:
So, for example, if your goal is to increase your Twitter followers by 1000, you can conduct a personality quiz. It should align with your business or an educational quiz through which you can also promote your products/services.
[Related Read: How to Create a Facebook Personality Quiz]
3. Remember, You Are Making Fun Quizzes, Not Surveys
If you need some deep insights or customer data, you have online surveys for that. Your quiz, on the other hand, is supposed to be fun, engaging, and educational for the quiz takers.
You could still make the quizzes fun even if you want to resolve your customers' issues. For example, say you run a digital marketing company, and most clients or leads have little idea about their brand's essence.
For this, you can create a quiz asking, "What is your company's essence?" and help them learn more.
Here's another example, say you run a B2C business selling pop culture-based customized and tailor-made clothing.
So, to get more exposure and leads, you can create quizzes based on pop culture to attract your targeted customer base.
QUIZ: Which Pokémon Region Would You Begin Your Journey In?

✨MORE: https://t.co/1qt8JMcES1 pic.twitter.com/1tSKHT2Bm2

— Crunchyroll (@Crunchyroll) June 6, 2022
Additionally, try to add a mix of Twitter quiz questions and answers. You can choose multiple choice, checkbox, true & false, fill in the blanks, matching, dropdown, order list, and image questions to make your quiz unpredictable and exciting.
4. Keep Your Quizzes Short and Sweet
Do you know why Twitter has a word limit on its tweets?
To keep it bite-sized and quick.
Users are not interested in browsing through a lot of content on social media platforms.
So, your quizzes should be just the right length to hit the sweet spot. While there is no specific number, you can keep the length between 7 and 15 questions.
This way, you can create engaging quizzes that will get you reliable customer data and be fun for quiz takers.
Another thing, try to make the quiz heading catchy and easy to understand. Many people will not engage with it if it's confusing, complex, or boring. Here's an example:
What to do –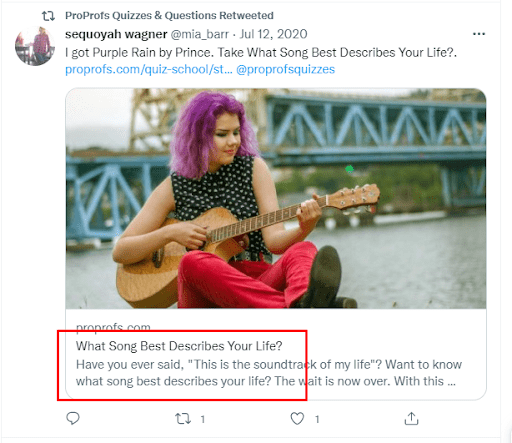 What not to do –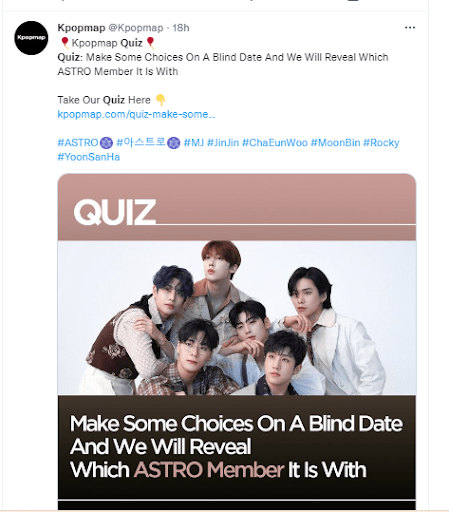 5. Create and Add Opt-Ins
Opt-in forms are like CTAs placed at the end of the quiz to encourage quiz takers to attain a goal. For example, you can add an email field on the results page in exchange for showing the results.
These opt-in forms also segregate uninterested leads from quality leads.
How?
The most interested leads will provide their information to collect their result or a certificate upon quiz completion.
For example, say you have a mobile app for a real-estate business, then you can create a quiz like "What does your dream house look like?" and then plug in your app as a CTA or ask for their email to be added to your newsletter.
You can also add incentives to your opt-ins to motivate quiz takers to provide their information in exchange.
Your incentives could be anything from gated content like E-books to podcasts, demos, free trial/sample, and consultation calls.
6. Don't Forget to Add Sharing Options
Creating quizzes and getting the target audience to take them is not the entire goal. It would be even better if the quiz takers could share their quiz results with others, bringing more brand awareness and engagement.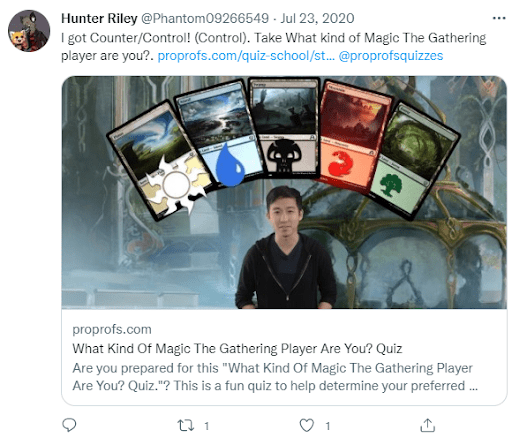 You can add social media sharing buttons on the results page of your Twitter quiz. Try to include all significant platforms like Twitter, Facebook, and even via embed code.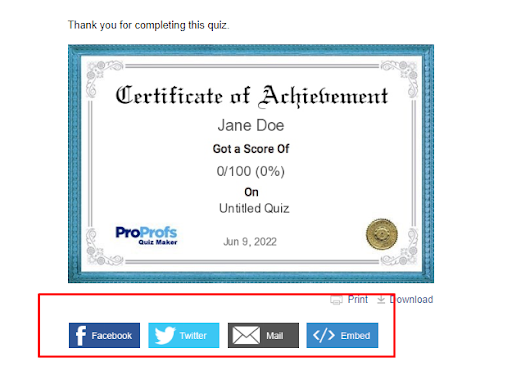 [Related Read: How to Create a LinkedIn Quiz]
7. Use Gamification to Beautify Quizzes
Here's a fact: 70% of the global 2000 companies leverage gamification in one way or the other.
Here are some more facts: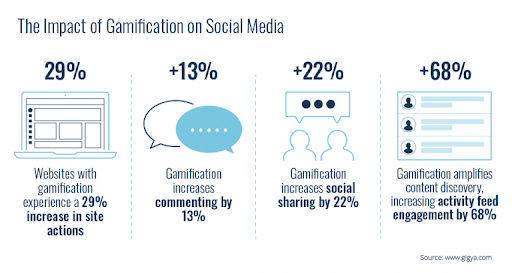 As you can see, gamification has become exponentially significant throughout industries and business verticals.
But why? It makes elements more attractive and exciting through animation.
It works as a psychological component to motivate people to engage. For example, this is a gamified quiz example from Duolingo.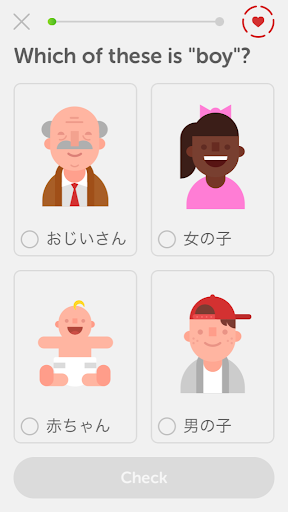 8. Don't Forget About Branching Logic
Twitter quiz tools like ProProfs Quiz Maker offer exceptional branching logic to help businesses get the best of their quiz strategy.
It helps direct your leads into appropriate customer journeys in the sales funnel. Let's understand this better with an example.
Say you created a quiz on home decor for your real-estate app business with the question "what kind of architecture do you prefer?"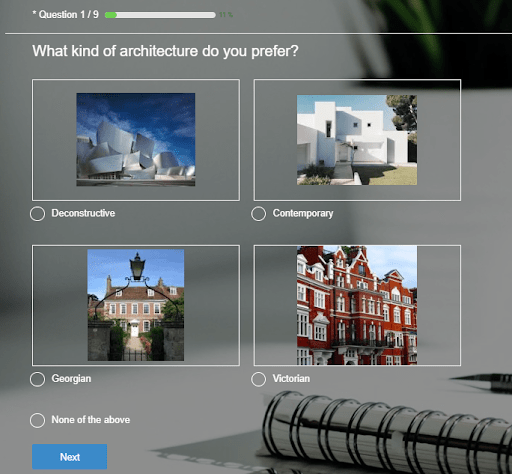 If the quiz takers answer any of the options except "None of the above," you can redirect them to other quiz questions that explore their preference in different architectures and related elements.
As for the respondents with 'None of the above' as an answer, you can show them the rest of your quiz, exploring their preferences in general.
This way, you can personalize your quiz, making it even more enjoyable.
9. Add Media to Your Quiz
Media is a great way to make your quizzes interesting and engaging. Let's continue with the real-estate example.
You can create a quiz with one question like "Which kind of home aesthetics do you prefer?" and do the following:
Add images as answer options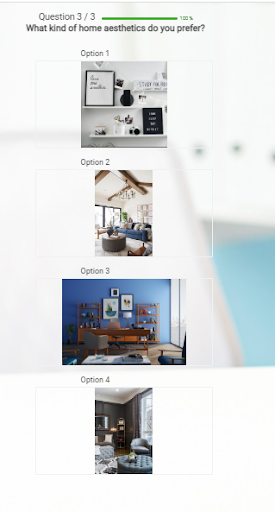 You should also add a header or feature image to your quizzes so that when quiz takers share them, they don't just see a boring link.

You can also try adding a theme, including a background image to your quiz to make it even more personalized and visually appealing

Add video track as a question
Watch: How to Create a Video Interview Question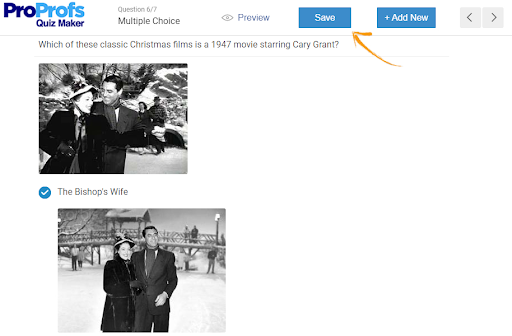 Create Twitter Quizzes That Scale Your Business
You never thought creating quizzes for Twitter was this fun AND functional, right?
So, go ahead and design some interesting quizzes that Twitter users cannot resist but take! But for that to happen, you must create quizzes with the right questions and answer options.
With the right Twitter quiz tool or app, you'll be able to create flawless quizzes within minutes and boost your engagement and retention rates off the roof.
Do you want free Quiz Software?
We have the #1 Online Quiz Maker Software for complete learning & assessment