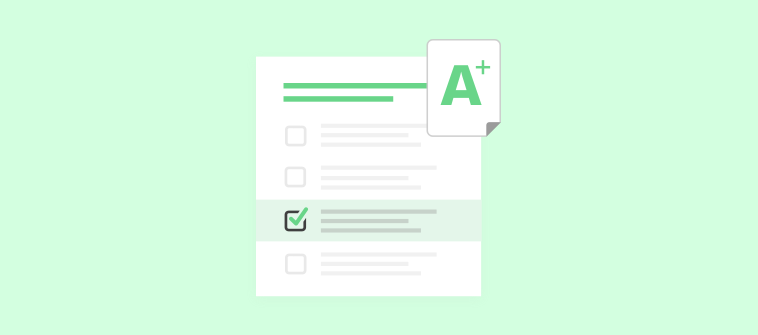 A lot of research has been conducted to determine the benefits of online tests, quizzes, and assessments in learning & development. Even though there is so much that has already been said about quizzes, there are a plethora of things that make them ideal for the learning industry. Most of this research points to several benefits that should be understood from a wider perspective.
Online quizzes bear a two-fold benefit for the learning industry. They're not just helpful to teachers in assessing knowledge gained, but they're also great for students in learning. Both of them benefit at the end.
Read on to Know How:
Quiz Benefits For Students
Instant Response – Students do not have to wonder if their answer is correct or not as they answer a question. Nor do they have to wait until the next class, which may be 24 hours or more away. Online quiz programs provide immediate feedback to their answers.
Formative Assessment – Using online quiz tools to deliver formative assessment can be a useful and crucial resource. Carrying formative assessments through online quizzes is a smart way to look into the areas that need to be paid heed to during training/learning.
Quizzes let students know where they're wrong as they provide instant results. This gives students a direction to the areas in which they ought to improve and form a strategy for the same. Students can begin to use their strategy as they encounter a problem using the same concept that they just missed, improve and then apply it during summative assessments.
Assists in Memorizing – Quizzes that include images and pictures help in memorizing the right answers. With quizzes, students associate an answer or any useful piece of information with any image or video incorporated in that answer. It works because students are visually pegging (or "placing") representations of what they want to remember in images or videos they can easily memorize and identify.
Ample Attempts to Improvise – Students can retake a practice quiz as often as they want to improve their score. The program can be set to keep the highest score. If the practice quizzes are truly formative, then no grade will be given. Students will demonstrate their learning in class and on summative tests.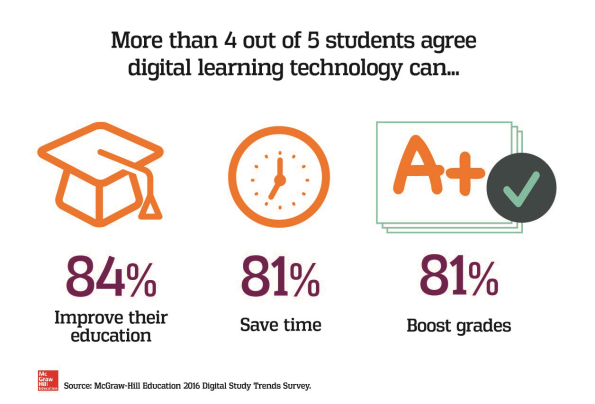 Benefits For Teachers
Watch this video to know How to Use Online Quiz Maker for Teachers.

Opens Doors for Experiments
Since teachers are always looking for ways to improve their teaching, integrating online teaching software like quiz maker is a good way to diversify their teaching tools, and also make knowledge transfer fun for their students. Online quiz makers help teachers to experiment with different learning styles of teaching since they can deploy different forms of testing such as multiple-choice tests, fill-in-the-blanks, true/false, or essay-type questions. It is an important aspect of e-learning, which gives an edge to traditional learning models. It is a good idea to use different types of material and varying types of tests and quizzes to engage everyone in an online class.
Hassle Free Grading & Feedback
Grading each quiz and providing feedback is probably the most time-consuming task for teachers. They need to provide comments on the strengths and weaknesses of each learner and ensure that learning actually takes place. However, a quiz built through an online quiz tool allows teachers to create dynamic feedback depending on the answer given to a specific question.
Anytime, Anywhere Assessment? Not a Problem!
Online quizzes provide instructors and teachers with a flexible distribution channel, which means that no matter where you are or your students are, you can conduct a test anytime, anywhere. Also, since they don't really have to be present while conducting a quiz, they can let as many students as possible take the quiz. All they've got to do is share the quiz with students on their respective email ids and once they completed it, they are instantly updated with their quiz results. Watch this video on how to make a quiz and share quizzes with the ProProfs Quiz Maker.
Easy to Keep a Tab on the Progress
Tracking each student's performance at regular intervals is the most crucial benefit of using online quizzes for assessments. Since all online quizzes and their results are stored on a cloud-based system, it becomes easy for teachers to go back to the previous results and compare them with the later ones. This helps them in keeping a track of student's progress and provides for better performance analysis.
Through regular online quizzes, teachers can monitor the progress of each student and then offer further material and assistance as required.
---
Interesting Read:- 20 Best Tools for Teachers
---
Conclusion
Quizzes do not have to be boring, intelligence-insulting exercises serving no purpose other than to check the box that says we tested people. Quizzes in e-learning can be used to motivate learners, help them remember what they learned, and assess what they learned. Evidence from research shows us this and can be used to our advantage of teachers if they follow a few simple tricks to make tests or quizzes more effective. ProProfs gives you all that you need to create a quiz before, during, and after your e-learning courses
Do you want free Quiz Software?
We have the #1 Online Quiz Maker Software for complete learning & assessment