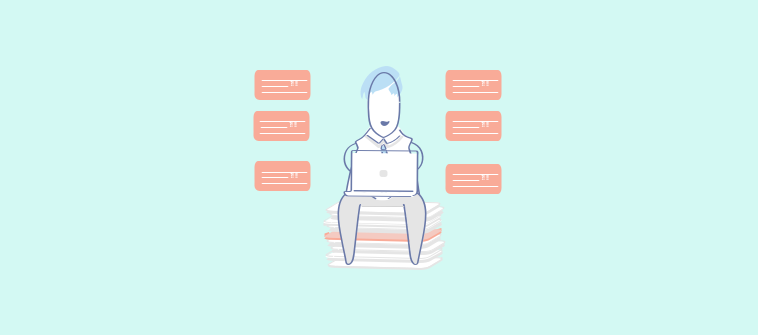 Standardized testing has been around for centuries (oh yes, the first evidence dates back to the Han dynasty in 206 BC!) but now, their time is clearly over.
Online tests are faring way better than the standardized tests in a modern education system, helping educators succeed in various segments.
Personality quizzes, multiple-choice tests, and sexual harassment quizzes are among the most popular in colleges and universities, not to talk about workplaces.
While online tests are making swift progress, standardized tests are being called worthless by teachers in most parts of the world.
For instance, teachers at Garfield High School in Seattle, Washington, refused to administer the Measures of Academic Progress saying "it doesn't seem to align with the district or state curricula and is filled with content that isn't a part of the curriculum at all"
So, it is quite evident why more and more educators insist on the use of online tests & quizzes as a medium to test & measure student performance.
Today, there is no dearth of tools & software for creating Online tests, but very few of these test generator tools have laid out the essential rules of creating online tests that are just as accurate as paper-based tests and make the process of online testing perfect.
So, in this article, we give you a list of 15 rules, sticking to which will lead you to create the perfect online test. Read on.
15 Golden Rules for Creating the Perfect Online Test
1. Create Online Tests with Online Exams Software
Using a test creator software or an exam creator software to create tests can play in your favor in so many ways. It's a tool to show your creativity in tests at every stage of creating one. But, there are specific points you must check before you select a tool to build your online tests, for a tool will determine how comprehensive your online tests turn out to be.
Here's a list of things to check off before selecting an online Exam Software:
✔Should require no software installation
✔Should allow customizations
✔Shouldn't be too pricey
✔Should be comprehensive
✔Should allow easy sharing
✔Should have templates
See: How to Create Online Tests

2. Find & Use Pre-Made Templates and Questions
Often times while creating tests, teachers tend to spend hours deciding the layout. Even though it's not much of work, reaching a suitable layout does take plenty of time.
So, rather than creating one of your own, a smart thing here would be to go for the ready-to-use templates.
Choose the template that suits your test requirement and edit it right away to build your test in minutes.
Do the same while adding questions.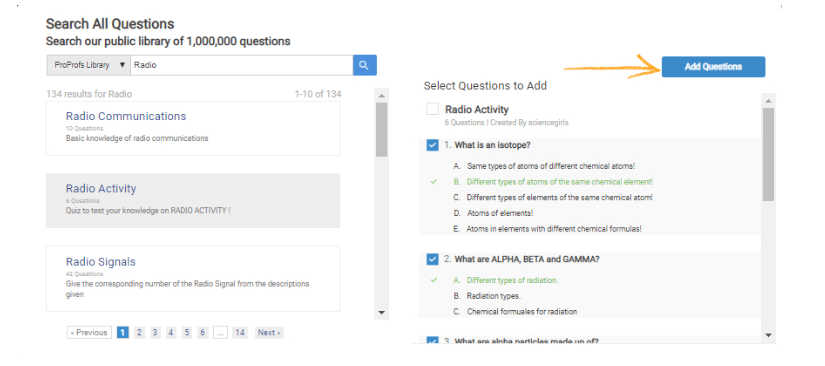 For questions, just navigate to the question bank. In the search box, type in your keywords. A pool of relevant questions will appear. Pick the ones you'd like to include in your test and you're done.
See, it is that quick! A super time-saver!
Using exam maker software's pre-made templates & questions is the wisest thing to do as it will help you cut down your time & effort by many hours.
Watch This To Know How to Use Templates To Make Your Own Quiz

3. Mix up Question Styles
Include the types of questions that you would ask on a paper-based test, e.g., multiple choice, true/false, short answer/essay, etc.
Go for a test maker which is also a multiple choice test maker.
Mixing up a type of questions makes the test paper interesting, and learners don't lose interest anytime soon.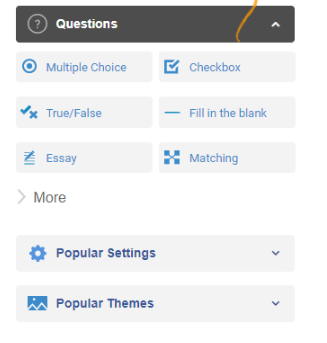 4. Group Similar Set of Questions
Group questions on the same topic in a group or those with same directions in a group. By doing so, you will be able to enhance the readability of the test paper.
For Example:
Questions on global warming can be grouped in a section.
Questions with the same directions as "True or False" or "Fill-in-the-blanks" can be grouped together.
5. Make Your Questions Interesting
Adding relevant images within questions & answer options will make an online exam or test engaging for learners. You can directly upload an image from your local system, or you can search the web to add an image.
Not only does adding images to a test make it enjoyable, but it also helps the test takers in remembering the correct answer for a longer time.
With an easy test maker comes the opportunity to create different types of questions. For example, it's impossible to add a video on a paper exam.
But, you can always add an audio or a video in an online test. By adding a video or audio track to your questions, you can create questions like "Identify the animal in this video" or "Which Prime Minister's voice has been captured in this video?"
Creating such type of questions will make your test fun & engaging. Here, look at some of the examples given below.
6. Check Accuracy of Questions
Before finalizing the questions and moving ahead, there's one thing that you need to check which is the accuracy of questions. To make sure all the questions added in your test are apt & correct, check off the following points:
✔ Make sure there is only one right answer, and all other answers are incorrect. Leave no room for confusion.
✔ Arrange answer options in numerical, alphabetical, or sequential order.
✔ Make sure that all answer choices are all grammatically consistent so that no learner might (correctly or incorrectly) assume that it cannot be the correct answer option.
Configure security the same way you'd do for a paper-based test to ensure that learners don't cheat in online tests. For this, you can:
Randomize Questions
Change the order of questions so that learners sitting next to each other would not have the same set of questions.
Shuffle Answer Options
For multiple choice questions, you can shuffle the answer option such that options (such as A, B, C, D in multiple choice questions) are not always in the same order when a question is presented. That way no one can take an answer key from another learner.
Put a Time Limit
You can either put a limit on the entire test or certain questions so that learners only have the time to finish a test and not enough time to look up answers elsewhere.
Assign scores & grades to correct answers while creating questions in a test. These grades will be automatically assigned each time a learner attempts the correct answer.
Automate grading or scoring for questions will save you from grading each answer individually. This way you'll save hours of time that you'd otherwise spend in grading the papers manually.
Automated grading works best for questions like fill-in-the-blanks, true or false, multiple choice, etc.
Provide learners with instant feedback (explanations) based on their answers. Providing instant feedback for each answer will help learners practice and attain mastery over a topic.
This feedback will be displayed to the learners as soon as they complete answering a question.
You can add three types of instant feedback in a test:
Single feedback for all answers
Feedback for every correct as well as incorrect answers
Feedback for each answer option
10. Personalize Your Tests
Give your tests a unique personality. Personalize your online tests as and how you like.
If the standard layout and appearance of the online test don't please you, edit the test and make some custom changes to make it appear more attractive to the test takers.
Experiment with your logo, color schemes, or background images to personalize your test. See what fits best and go for it!
For example, while creating a test about healthy food practices, go for a background image that has healthy food options on it. It helps give a personality to tests, and they appear more attractive.
11. Customize Test Results
A test generator software allows you to decide how you want the test results to be displayed to your learners.
So, when you create tests in a test maker software, you can customize test results based on learners' scores or grades like "good work," "excellent work, keep it up," "revise & attempt again," etc. that will be displayed to the learners at the end of their quiz.
You can even choose what part of their report of learners' report has to be displayed to them like the total number of correct/incorrect answers, the time taken to complete the quiz, etc.
Here's a preview of how the report would appear to the learner: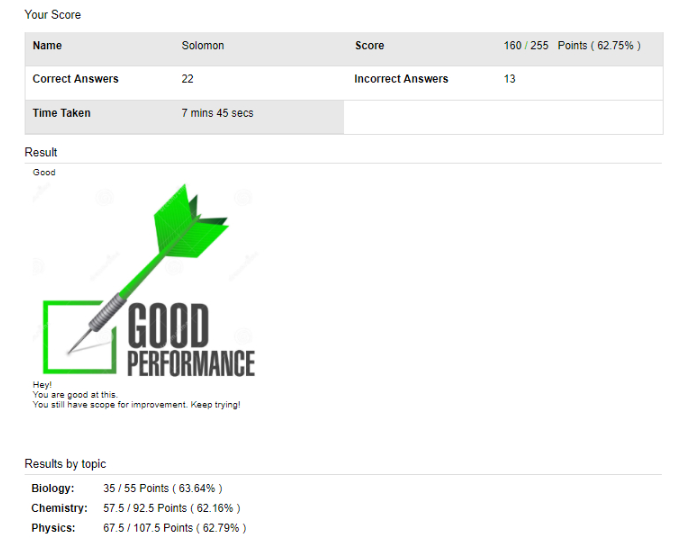 12. Secure Your Test with a Password
To prevent unauthorized access, protect your online tests with a password and create a private link so that only authorized learners with their unique log-in credentials will be able to access the test.
13. Review Settings Before Sharing
Once you're done creating your test, never forget to go back and review all the settings. There might be something you missed or some change that you want to make.
Reviewing your settings will give you the window to make sure there are no shortcomings in your test.
14. Share Secured Tests
Once you've reviewed all the settings, especially the secured settings, share your tests via email, or share in a group (online classroom) or simply add test online by embedding it on your website.
But, make sure your tests are password protected to avoid unauthorized access.
15. Access Automated Reports & Stats
When you create an online test with an online test maker, the reports and stats and generate automatically.
You'll have access to reports and stats that you can view, download, or share.
With these reports, you can view the names and email addresses of learners, 'total scores' of learners, 'time-taken' to complete the test, learners' answers for each of the questions, time spent per question report, etc.
These reports will help you determine the knowledge gaps, question difficulty level, the average time taken to complete the quiz, etc.
These rules will definitely help you polish your online test building skills. And, do remember to find a good online test maker software that fits your needs. You can find them online as quiz software, student assessment software, online quiz maker, online quiz generator, etc.
So, go ahead, follow these golden rules and start creating perfect online tests.
Do you want a free Quiz Software?
We have the #1 Online Quiz Maker Software for complete learning and assessment starting at $0