With a number of Test Making Software available out there, selecting the right one for yourself or your organization can become a daunting task. However, choosing the wrong software can not only be a waste of your time and money but also hinder the learning process. Here are 11 errors you should avoid to make sure that the online test maker you're buying is the one you want and require.
1. Know your Requirements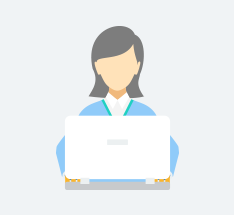 Don't buy a Test Making Software, that doesn't meet your requirements. Ask yourself these questions before you buy one:
What is your role and what are you looking for: Are you a teacher looking to create an online exam? Are you an online marketer who requires an online tool for creating quizzes and surveys to add to your blog or website? Are you a corporate trainer looking to create employee assessments? Or someone just looking to create fun quizzes and share it with your friends.
2. Will the Software Grow your Business?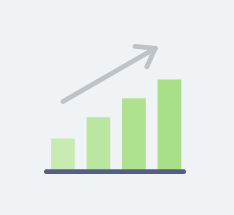 Once you've bought a test making software it will have long term effects on your business. One of the most important things to consider is whether, the testing software will add to your administrative responsibilities and maintenance expenses instead of reducing your workload and saving you money. You should check out the features to see whether there are additional charges for installation, product updates, third-party integration, technical support as well as any additional hardware requirements. This will give you a fair idea about whether the software will add to your business revenue or just add to your company's overheads.
3. Get a Features Checklist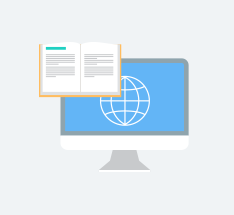 Don't ever go for a software which does not provide you a features checklist. Without looking closely at the features, you will not be able to understand what exactly they do for you.
Make sure that the software provides all the features that you would require to create a fully functional online test, whether it be to tests learners, create a market research or assess the knowledge of employees.
Here are some important features that you would require:
For Teachers/Corporate Trainers/Educators
Ability to create multiple questions such as true or false, multiple choice, fill-in-the-blanks, matching and more
Automated grading and free quiz samples that you can use
Tracking and analyzing results and reports online
Compatibility with multiple browsers and smartphones
Options to prevent cheating online such as randomize questions, shuffle answers etc
Sharing tests and reports via email
24/7, anywhere & anytime access to the test software
Full branding and security features
For Online Marketers/Webmasters/Bloggers
Ability to create interactive tests and surveys by using videos and images
Ability to promote the tests and surveys by embedding them on your blog or website
Social media sharing options in-built in the quiz or survey
Compatibility with multiple browsers and smartphones
Full branding and security features
---
Read More:- Top Typeform Alternatives that You Need to Know About!
---
For Personal Use:
Anytime, Anywhere Access
Ability to add videos, images and media to quizzes
Social media sharing options in-built in the quiz
Email sharing options with friends and family
Ability to embed quizzes to your blog or website
4. Anytime and Anywhere Access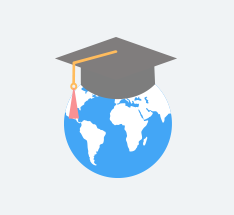 Always go for a Test Making Software that is accessible 24/7 , from any device such as smartphones, tablets etc via the web. This is an important requirement for companies who need to
create assessment tests
to train a geographically dispersed workforce. To overcome scheduling problems, employees should be able to take the test from their homes or anywhere. Likewise, educational institutions should also be able to allow their distance learners to access the tests from anywhere at anytime. The importance of anytime/anywhere access is even greater as learners are increasingly accessing or
creating online courses
from their mobile devices rather than a PC.
5. Do you Need to Buy New Hardware?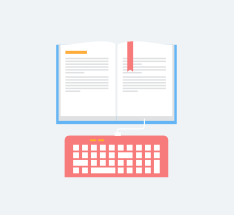 You don't want to spend a ton of money buying a software and then spend more to buy new hardware to run the software. This will only add to your company's overheads and there will also be additional costs involved in maintaining the new hardware.
Secondly, you will also have to devise a backup strategy so that you do not lose you data if your hardware gets corrupted. This means that you would probably have to hire and IT team to manage your servers and network. Instead, of going through such a hassle you can opt for a SaaS Test Making Software, where you will not have to buy any additional hardware or worry about creating data backup as the software is, safely and securely, hosted in the software vendor's servers.
6. Look for an all-in-one Solution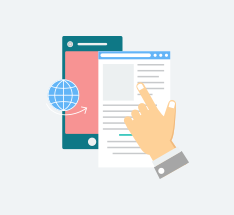 You should always opt for an integrated test making software that helps you solve all your tasks related to creating, delivering & grading assessments as well as tracking, managing and providing feedback to learners. That way you will not be constantly searching for a new software to fulfill any additional requirement related to testing and assessments. For example, after you create and assign an assessment to your learners, you also need to manage and track the results of your learners through an online classroom.
You also require to create an assessment feedback survey to know whether your assessment was actually helpful for your learners or not. In this case, if the test making software you've purchased does not support a survey creation tool, then you will have to look for another one that does, which is a waste of your time and resources.
The ideal test making software should be an integrated online learning management system which allows you to do a number of things, besides just creating assessments, such as incorporating videos, documents and wikis into the learning material, creating a course etc.
7. Work within your Budget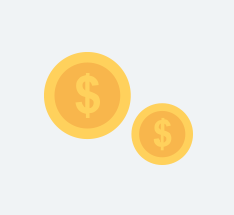 There are different test making software providers out there such as SaaS, proprietary and open source.
They have different pricing models for example a SaaS provider requires you to pay a monthly/annual fee, a proprietary vendor asks for an upfront license fee and as for open source, you get the source code for free.
The catch: Proprietary software providers ask you for an upfront fee but then there are additional charges for feature upgrades, software storage and maintenance. Open source though seemingly free requires you to hire an IT team for installation, administration and maintenance of the test software. On the other hand, a SaaS provider has a flexible pricing model and there are no additional costs for: installation, feature upgrades, administration, maintenance and data storage.
The bottom line is that you should not opt for a software the overshoots your budget.
8. Get a Trial Version: See if it Works for you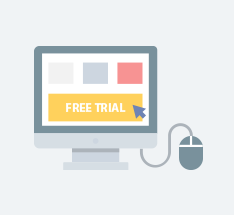 One of the best ways to avoid making the wrong choice is to check out the trial version. Genuine test making software companies provide you a 30 Day Money Back Guarantee, which is a good amount of time to judge whether the software actually meets all of your requirements. In this period you can also gather feedback from your learners in terms of usability and if you aren't satisfied, you can always cancel the plan and switch to a better one.
9. Look at the Testimonials and Client list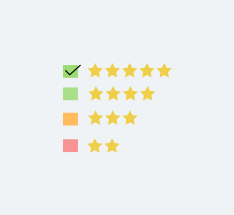 You don't want to purchase a Test Making Software which has poor reviews in the media and doesn't have a strong client list. One of the best ways to get acquainted with the software you're looking to purchase is by going through the media reviews, case studies and testimonials. When looking at the testimonials, check to see if the clients are a healthy mix of teachers, trainers, corporations etc. Another, good area to check would be for existing customers reviews in Facebook and Twitter.
10. Check for System Performance Records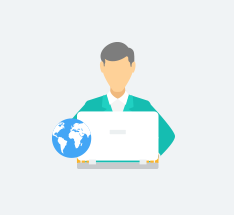 The one thing that you wouldn't want after purchasing the Test Making Software is a slow response time. Along with a high response time you want the software to be available 24/7 and to have full data-backup in case of hardware disruptions or service failures. For this very reason you should always check the system availability stats, which consists of uptime and response time records, and check whether your learners will be able to take the tests from anywhere and at anytime, without any technical hang-ups.
11. Is there Maintenance and Post-Sales Support?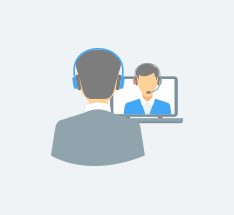 Software maintenance is a very important area, which can become a daunting and cumbersome task for your organization to shoulder. It is advisable that you go for a Test Making Software vendor which provides maintenance support. That way you can focus on the creation part and not have to worry about bugs or fixes. Also look up if the vendor provide post-sales support such as email, chat and phone support so that you can quickly contact the IT team of the vendor if you face any technical issues with the software.
How to Create Online Tests

Important questions to ask the vendor regarding support:
Is there phone support?
What timing is phone support available?
Is there email support?
Is there support over the weekend?
Is there chat to find quick answers?
Are help videos available?
Are self-help resources like knowledgebase available?
Do you want free Quiz Software?
We have the #1 Online Quiz Maker Software for complete learning & assessment