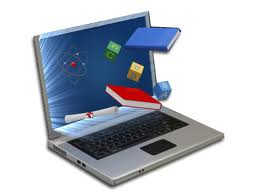 Online learning has quickly moved into the mainstream. Educational and business institutions alike are discovering the powerful, cost-effective opportunities of using the Internet and Web 2.0 for teaching and learning. But online learning is still very young, and many aspects are still in experimental stages. One of the main issues being addressed right now is how best to assess student learning in online environments. Early attempts were naturally constrained by limited technology, and assessment in many courses was based entirely on
multiple-choice tests
. But the technology is no longer limited, and instructors are finding new and creative ways to leverage the powerful tools that are now available.
Watch This Video:

Here are five ways to exploit Internet and Web 2.0 technology to assess students online.
Digital portfolios. A digital portfolio, or e-portfolio, is a collection of digital artifacts, information, and critical synthesis that demonstrates students' understanding of the content and achievement of learning outcomes. Students gather relevant videos, podcasts, blog posts, Twitter feeds, hyperlinks, and other digital artifacts and organize them in creative and meaningful ways. In addition to gathering and organizing the content, students can provide commentary and critical reflection on why they chose each artifact and how these artifacts demonstrate or enhance their understanding of the material. Portfolios can be static and turned in as a final course project or they can be more dynamic, evolving over time to demonstrate the students' development throughout the course.
Multimedia presentations. Free online tools can enable students to produce professional-quality multimedia presentations including videos, slides, audio podcasts, screencasts, concept maps, and more. Presentations can be done individually or in groups and can allow students to both demonstrate their understanding of the content and express themselves in creative ways. A brief study at the University of Sheffield identified several advantages of using multimedia presentations for student assessment. Here are a few highlights from the findings:

Creating multimedia presentations requires critical thinking and deeper understanding than writing essays.
Multimedia presentations can be used to assess a variety of skills, including collaboration and project management. These skills translate into significant advantages in the job market.
The presentations created can be reused as teaching materials in future courses.
Blogging and discussion posts. Because of its asynchronous nature, online discussions provide time for students to reflect and respond critically to content in ways that are not always feasible in traditional classrooms. Through blogging and discussion posts, students can present their ideas and comment on the ideas of others. Many learning management systems support both blog integration and discussion forums so that students can participate in these activities without leaving the course platform. For assessment purposes at the end of a course, students can write a final blog post synthesizing their work or select two or three of their best contributions to submit for grading.
Watch This Video to Know What is a Learning Management System (LMS) Software – How To Use LMS Features & Benefits

Wikis. Students can work collaboratively to create wikis that meet a particular learning objective from the course. Wikis are easy to create and edit, and they are appropriate for assessment on a wide variety of topics. Like digital portfolios, wikis can be set up at the beginning of a course and evolve as the students' understanding of the content develops. As with multimedia presentations, wikis can later be used as teaching tools.
Peer review and self-assessment. For all of the assessment tools mentioned here and many others, students can evaluate each other's work as well as their own. Peer assessment confers many advantages. Students tend to produce better work when they know they will be assessed by their peers than when the instructor is the only grader. Reviewing a project requires a deep understanding of the content, and the review itself can be used as an additional assessment tool. Finally, having students assess their own work after assessing others' can provide students with new insight into their own process and learning.
Multiple-choice questions can still be used effectively in online learning environments. For example, multiple-choice items during lectures can assess students' attention to and understanding of the course materials, and multiple-choice quizzes can ensure that students are actively engaged and not falling behind. However, they should not constitute the entire range of assessment in an online course. The Internet and Web 2.0 have made many amazing tools available, and these tools can be used as powerful new ways of both increasing students' engagement and assessing their learning.
Do you want a free Quiz Software?
We have the #1 Online Quiz Maker Software for complete learning and assessment starting at $0