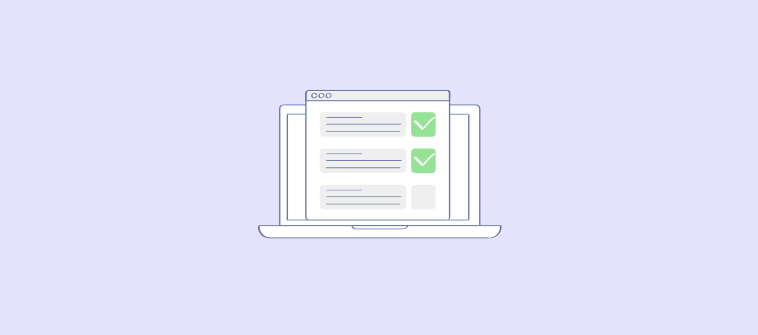 Learning at all stages requires some form of assessment. Even adult learning progress must be measured in some way. Teachers must find out how well a student has learned regardless of the level and subject of study.
Many teachers find frequent, low-stakes assessments an effective way to measure knowledge. Other educators use only mid-term and final assessments within a course. Regardless, these assessments take time to create, administer and grade. So how can educators streamline the assessment process?
One answer to streamlining assessments is to use online quiz tools. ProProfs Quiz Maker allows assessments to be scored quickly and accurately. While this benefit alone is enough of a reason to switch to online assessment tools, it is not the only advantage. Take a look at a few other great reasons to include online assessments in your instruction.
Course benefits
Revise your plans and revisit concepts that need clarification based on assessment results.
Encourage student engagement through the inclusion of graphics and multimedia.
Use diagnostic reports to monitor individual or group processes as well as outcomes. These reports can be especially useful for parent/teacher conferences.
Help to integrate technology in an otherwise book-oriented course.
Identify areas of learner misunderstanding.
Student benefits
Raise the level of student interest by using an electronic format.
Test results and feedback are immediately available.
Reduce stress for students. The average student in today's world is comfortable in online settings. In addition, shorter more frequent assessments lower stress levels, as well as stakes, for test takers.
Add the flexibility of delivery: students can take a test from anywhere and at any time convenient for them (as long as they have Internet access).
Increase grading accuracy. Predefined answers reduce the chance of human error. The exception to this is essay questions.
Provide practice using technology-based test formats. Since many standardized tests are now offered electronically, using this format in a course introduces students to such emerging test strategies.
Promote positive attitudes in learners when assessments are interesting.
Provide multiple opportunities for learners to practice understanding when quizzes or tests are repeatable.
Eliminate the requirement for students to have test-specific supplies (such as scantrons, essay booklets or #2 pencils)
Watch How to Create an Assessment Online

Time benefits
Instant grading saves time and effort in grading, which can then be used for planning and instruction.
Students can complete online tests in less time than it takes to complete written tests.
Exams can be assembled and previewed, edited and published instantly. No trip to the printer and copier!
After initial development, tests are easily edited and updated for future use.
Security benefits
Verify identity with login security options, such as ID, password, or other unique information.
Prevent copying by randomizing the order of questions, views, or answers especially when taking tests in close quarters.
Define fixed time restrictions, such as timed tests and availability.
Minimize guessing by restricting the number of tries.
Restricts the possibility of removing test materials from the room.
General benefits
Reduce long-term costs. Electronic assessments are re-usable and don't require paper, ink, or dedicated scoring equipment.
Determine prior knowledge at the start of a course.
View reports for each student or overall class.
Export results for closer examination and long-term records.
Conclusion
ProProfs Quiz Maker has many benefits over paper-style tests. Delivery is simple once questions are created. With ProProfs Quiz Maker you can easily manage course assessments, results, and individual or overall class statistics. So what are you waiting for? Why not give ProProfs Quiz Maker a try?