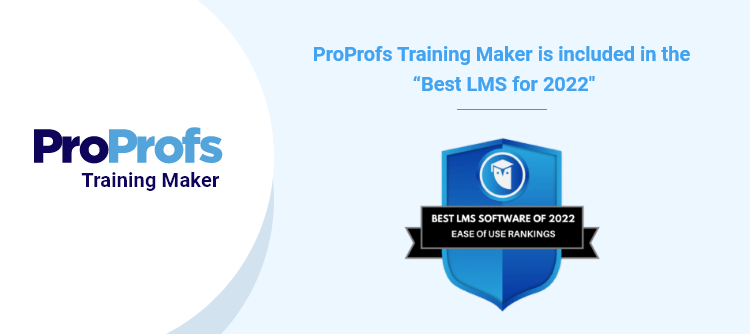 ProProfs is pleased to report that its Training Maker Learning Management System was included in the "Best LMS for 2022" list published annually by the leading consumer education website, OnlineDegree.com.
This year's focus was on "Ease of Use", which is a huge testament to the work done by the ProProfs team to address the most problematic issues that users typically face when utilizing an LMS. The end result is a product that is more intuitive and user-friendly to drive better utilization at organizations across the country.
"We've very excited to be included", says Sameer Bhatia, CEO. "Our team worked hard in 2021 by revamping the tool for the users and has big plans for 2022."
OnlineDegree.com is an educational platform founded by edtech startup veterans and academics in higher education. The site has appeared in hundreds of media outlets and publications for its work to educate working adults, academic professors, and administrators on various ways to improve the affordability and accessibility of higher education.
Inclusion in the first inaugural Best LMS for 2022 list is a big honor for ProProfs Training Maker and a great start to 2022.