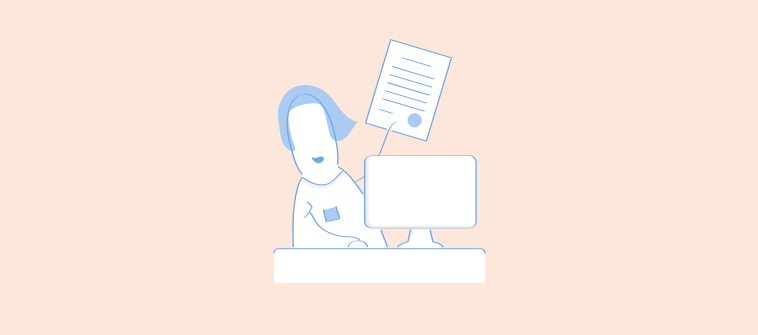 It's not too hard to find a teacher cribbing about the time spent in preparing test papers, conducting tests and then grading them.
If you're a teacher, you would most probably know how crucial it is to give routine tests to students all the time, only to identify knowledge gaps and prepare better classroom instructions.
You finish a topic, give your students a test, conduct it, grade test papers, and then assess the results to identify knowledge gaps.
While some of your students may perform like a star, a few of them still struggle with the topic.
What follows next is quite obvious. You go back to preparing instructions again, followed by the tests, and analyzing the results. It's a long way home. But, not all teachers have the time & energy to give students feedback all the time. Some are keen on saving their time and effort. In fact:
Many Teachers Are Losing a Commitment to Their Field Amid Multiple Frustrations, Including Pressures Around Testing a survey by the Center on Education Policy has revealed.
The survey further stated that "On average, teachers estimate spending 14 days preparing students for state-mandated exams, and 12 days for district-mandated exams".
So, why not figure out some interesting student self-assessment ideas and let students assess themselves while you create better learning strategies for them?
For instance, you can create online quizzes after every lesson or course and ask your students to self-assess themselves with the help of quiz results.
Watch How to Create an Assessment Online

It's something else than those boring question surveys and worksheets. Yes, that's right. Let your students assess themselves and have fun too.
What is Student Self-Assessment?
Student self-assessment occurs when students themselves assess their performance while they learn.
The goal of student self-assessment to create independent, self-sufficient, and lifelong learners, and to make them aware of and more responsible for their learning processes.
Students from elementary, higher or secondary education can be easily introduced to self-assessment.
However, for college students' self-assessment, teachers can build student self-assessment questionnaire online and ask them to fill it up.
Here, you'll find some interesting college student self-assessment examples.
---
Read More:- What Is Student Assessment
---
✓ Self-Assessment in Group Work
Group student self-assessment focuses on aspects of a task that only the students can analyze such as their participation in a team and efforts in bringing out the best outputs.
It allows students to see it as reducing the risk of being judged unfairly. With self and peer assessment, they become more practiced in giving constructive feedback and receiving and acting on feedback received.
✓ Self-Assessment In-Class Participation
Assessing students' participation in class discussions and activities are often seen as an overly subjective process.
When students can see that teachers value their perceptions of the quality of their own and their peers' contributions, they are likely to become more active in the classroom.
Check out a few student self-assessment examples here.
How Do Self-Assessments Benefit Students
As helpful they are for teachers, Self-assessments help students stay involved and motivated and encourage self-reflection and responsibility for their learning.
Student self-assessments are a great tool for students too as they help the students to:
Help in

developing important meta-cognitive skills

that contribute to many important learning abilities.
Increases Self-awareness through reflective practice, making the criteria for self-evaluation explicit, and making performance improvement practices intrinsic to ongoing learning.
Contribute to the development of critical reviewing skills

, enabling the student to more objectively evaluate their own performance and that of others.
Help students to take control of their own learning and assessment, and give them the chance to manage their own learning and development more independently.
Give students greater agency regarding assessment, thus enriching their learning.
Reflect on their own progress as a

personal assessment tool

and critically evaluate their skill development.
Identify gaps in their understanding and learning capabilities.
Watch: How to Choose Best Assessment Software

---
Read More:- Benefits of Using Online Assessments
---
Student Self-Assessment Tool and How It Helps
The best tool that you can make use of to meet the primary goal of student self-assessments, which instills self-assessing qualities in students while they learn, is a student assessment software.
Using the student learning assessment software, you can create a zillion of quizzes or online tests and assign them to your students every week or right after you finish a topic.
You might, for example, require students to assess their math skills, so you create a maths quiz which the students can take anytime, anywhere. This way, you, along with the students can then evaluate the learning process.
Watch This To Know How to Create a Math Quiz in Less Than 5 Mins

You can set up a private quiz for this purpose that can be shared with other students for self-assessment.
Invite students to create questions to contribute to the test database; this will add a meta-cognitive layer to the exercise.
Online student self-assessment tools such as ProProfs student assessment software allow the compilation of question banks and student self-assessment template that can be incorporated into an online classroom activity.
Why Is Student Self-Assessment Important?
# Improved Learner Engagement
Creating online student assessments or quizzes can help improve learner engagement and motivate students to perform better. With automated scores & grading backed by instant feedback, the assessments become a quick process that is more engaging than the classroom assessments.
---
Quick Help:- How Does Automatic Grading Work?
---
# Instant Results
The results of an online assessment are automatically calculated and communicated to both teachers and students. So, students don't have to wait for teachers to tell them their weak points and the topics that they need to work on. Teachers can review results in real-time for meaningful analysis.
# Shareable Results
Students can easily share their results with friends and peers on social media. This is one way to boost students' morale by letting them boast about their good performance.
Watch This To Know How to Share Your ProProfs Quiz | Overview

# Virtual Classrooms
Teachers can group students with the same learning capabilities in a virtual classroom and then assign courses and assessments to each group. This is a great way to fill up the knowledge gaps in different student groups.
---
Quick Help:- What Is an Online Classroom?
---
# Flexible Distribution Channels
Online student assessment software provides a flexible distribution channel, which means that no matter where your students are, you can conduct an exam anytime, anywhere.
---
Read More:- Two-Fold Benefit of Using Online Quiz Tool in the Learning Industry
---
# Student Self Data Tracking
Students can access the reports anytime and check for their individual data like time spent on each question, the number of questions answered correctly or incorrectly, problem areas, etc.
# Progress Tracker
Tracking each student's progress is the most crucial benefit of creating an online student assessment. Since all of the student self-assessment questions and their answers are stored on a cloud-based system, teachers can anytime go back to the previous results and compare them with the later ones. This helps teachers in keeping track of their student's progress and performance analysis.
---
Quick Help:- How to Track Progress of Learners in a System Using API
---
How to Incorporate Student Self Assessment?
Designing & applying self-assessment for students takes a lot of consideration. But, before you design a student self-assessment, here are some of the questions you should ask:
✓ Are Your Students Ready for Self-Assessment?
Expecting students to become experts in self-assessment after a single course is unreasonable. It is very much possible that your students might feel clueless after taking a self-assessment.
So, it falls upon you to create a set of self-assessment guidelines for students which they can follow to self-assess their performance. Also, you must give them two or three practice assessments and supervise them to help students prep for future self-assessments.
✓ Who Should Develop the Assessment Criteria?
Teachers must provide predetermined assessment criteria for students to follow while assessing themselves.
But, if you involve students in developing the assessment criteria, they'll find it significantly more exciting and motivating.
Letting students help develop assessment criteria promotes a shared understanding of tasks and assessment standards.
✓ How Can I Support My Students to Develop Their Self-Assessment Skills?
Of course, students can be efficient assessors of their own and their peers' performance.
But, if teachers help build their meta-awareness about this capability, then they can articulate and defend the critiques of their work, and clarify what they can do to improve their performance.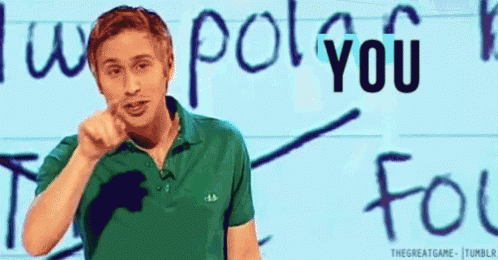 Providing an expert assessment of students' work will allow them to cross-check their self-assessment.
Exhibit self-assessment activities for students and pre-assessed examples of students' work to illustrate different levels of achievement to clarify the standards and show how criteria are applied.
Student Self-Assessments: The Need of the Hour
Teachers are always on the lookout for better ways to assess their students' performance and simultaneously improving their own productivity. Designing & applying the self-assessments for each course will not only give them the results they desire but also, let students depend less on their teachers and open doors to self-learning.
Do you want free Quiz Software?
We have the #1 Online Quiz Maker Software for complete learning & assessment