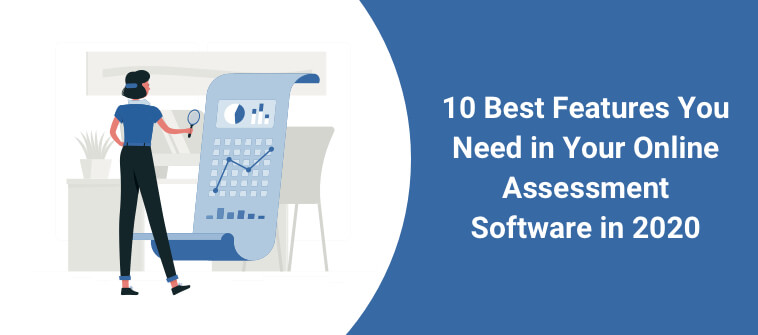 "The students of the future will demand learning support that is appropriate for their situation or context. Nothing more, nothing less. And they want it at the moment the need arises. Not sooner, not later. Mobile devices will be a key technology to providing that learning support."
– Dr. Marcus Specht, Professor of Advanced Learning Technologies, Open University of Netherlands
In the past decade, education systems across the globe have embraced the fast-paced growth in technology and discovered new ways to inculcate their uses, which would benefit the students and teachers.
With COVID-19 causing a stir in the education systems by disrupting traditional classroom methods to impart knowledge to the masses, a new tech-enabled solution is required, which would support all basic functionalities of the global educational system.
Therefore, one solution to this could be an online candidate assessment software that can be customized for every department or clientele from corporate sectors, educational institutions to government institutions for hiring, testing, and evaluating individual performance remotely.
So, let's get into it!
How to Create an Assessment Online

The Need for an Online Assessment Software
There are various forms of online assessment software that could be used for not just job-seeking but also educational excellence. For example, the Examwiki tool by Exambazaar. This assessment tool enables users to find out all the competitive examinations they are eligible to sit for within India based on their credentials and qualifications. Here we see how an online assessment software helps students discover their future career paths based on the choices that they have in the present. Therefore, all in all, online software offers the following facilities at the user's disposal:
Maintenance of databases from all fields.

Cloud storage for remote accessibility.

Computing power for collection, segregation, and detailed compilation of data.

Hiring process through virtual means.

Supports day-to-day functioning of workplaces or educational institutions with swift communication and data sharing through virtual means.

Guidance for future career preferences for students.

Removes the chances of any malpractice during the assessment process.

Speeds up the process and accuracy in comparison to traditional assessment processes.
Sectors Using an Online Assessment Software
Online assessment software is useful as they showcase the true potential each sector has to offer to the world in terms of service, features, and usability.
Educational Institutes
Can be used as an online examination management system to successfully conduct examinations and compile results.

In-depth analysis of a student's subject knowledge and practical skills.

Aids to follow the path of digitalization.

Doesn't allow impersonation and has steps to check for plagiarism.

Can be used for remote placement procedure.
---
Read More:- How to Create an Assessment Online
---
Corporate Institutes
Used extensively for remote hiring.

Can be used with the present Work-from-Home scenario.

Analysis of candidate's communication, behavioral and cognitive skills with an extensive test of subject knowledge.

Adopts an efficient, cost-effective skill assessment manner of hiring candidates.
Enhances productivity and work performance.
Government Sector
Used for recruitment of most eligible candidates for filling in various government posts and vacancies lessening up.

In-depth skill analysis with result compilation.

Faster and more efficient way of mass level recruitment.
Features to Look for in an Online Assessment Software
When you look at an online assessment software, some of the few things that can come to your mind are, "When I look for an Online Assessment Software, what are the features I should look for?" So, here are the top features that a user must consider while choosing an online assessment software:
Integrated, Do-it-all platform
The online assessment software should be an integrated platform which provides the following:
Candidate management, efficient testing, competent hiring process, and overall skill assessment.

Implements on-the-spot hiring without much effort.

Customizable workplace with smooth access and data sharing for keeping up the basic functionality that an organization requires.

A vast range of collaborative tools with ease of access.

Grading employees/students and recording data digitally.
Customization
When you apply for anything, the user looks for a personal touch that comes with customization. A basic test can be customized in accordance with the requirements of the user. Therefore, a good online assessment profile should have:
Various additions and provisions for an overall better testing experience and accurate results.

A vast library of custom-built tests for easy accessibility.

Tools for every situation offer solutions and a means to modify tests.

Responsive platform with fair assessment without any scope for impersonation.
Watch: How to Choose Best Assessment Software

Assessment Battery
A good online assessment software can test their user's reasoning ability, aptitude, coding skills, and problem-solving skills. Therefore, concerning the assessment battery, the tests must be customizable to the work profile to put up candidates against a litmus test and choose the most favorable ones to fill the vacancies.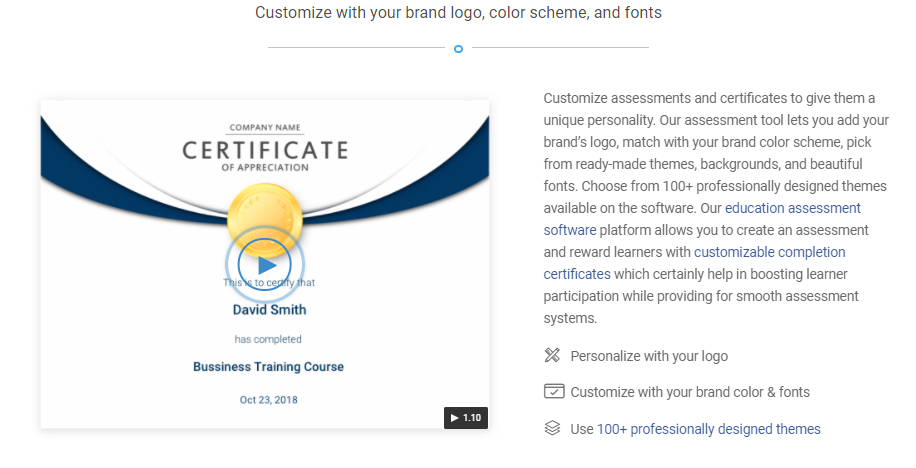 Better candidate exposure
A well-developed software can create a learning opportunity for every applicant by adding to their learning curve. With the better user interface, customizable tools and method of testing, ease of accessibility, media enriched material, modulation of difficulty level, and language options; the user has a better exposure and an overall better package.
---
Read More:- A Guide to Using Online Assessment Tools
---
Data Security and Online Invigilation
With almost everything going online, security is very important, which is why cloud storage of all data, including assessment results with restricted access to authorized personnel only, is crucial.
Data should be encrypted. With the help of additional tools like facial recognition, device detection, multiple people detections, and distraction level detection, the software should allow for an impartial and invigilated testing experience without any chance for impersonation. These strict anti-cheat systems and AI-enabled help aid users in having a fair fight with the software keeping all malpractices at bay.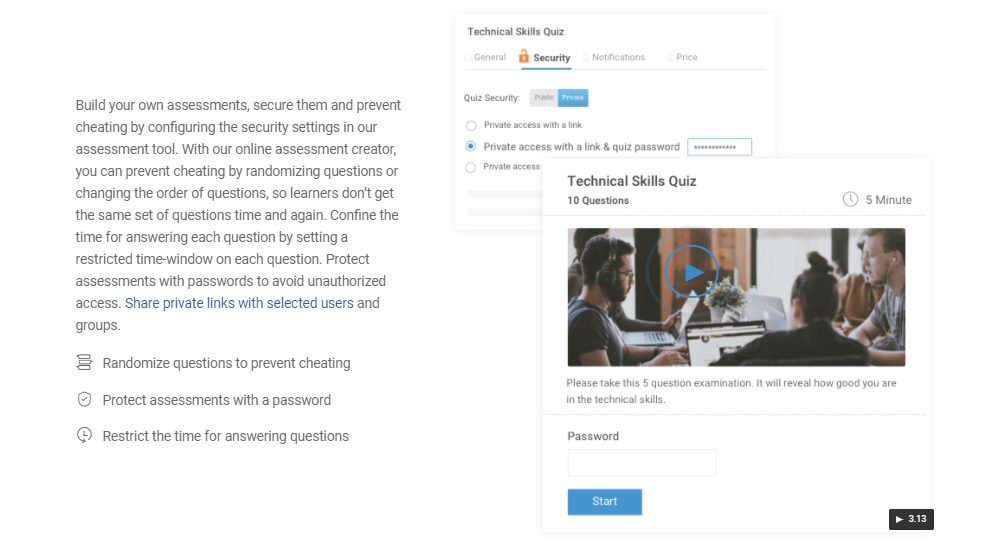 Choice of Questions and Detailed Analysis
With access to customization tools, a wide array of questions ranging from MCQs, guesstimates, Case studies, coding simulators, diagram based questions, and subjective questions can help create effective and efficient results and analysis, which can act as a comprehensive insight to a candidate's performance and skills.
So, with the sudden boom in technology advancements, digitalization in every working field is inevitable. By adopting these virtual means of communication and data sharing, the world can move towards optimization and can make every workplace highly efficient by lessening the chances for human errors.
---
Interesting Read:- Top Riddle Alternatives that You Need to Know About!
---
With remote accessibility, masses can approach, apply, and utilize services from any corner of the world. With 24*7 support, all these software are easy to use and have an in-built AI to help the user set up the system. Offering a strategic approach to modern issues of data sharing and communication, the software is the gateway to the future of virtual testing and organizational-based hiring.
Do you want free Quiz Software?
We have the #1 Online Quiz Maker Software for complete learning & assessment