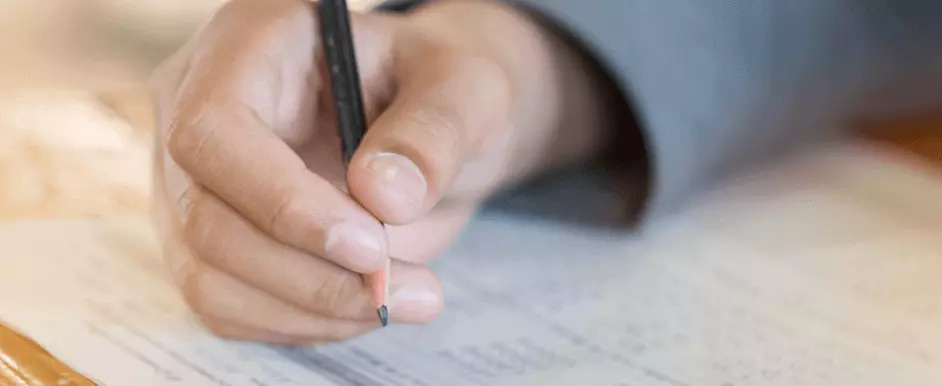 Finding the best skill assessment tools can be as difficult as finding the right candidates.
You can't risk spending on a tool that doesn't give accurate results. Well, because that defeats the purpose of using it in the first place.
So, to pick the right tool, you have to visit various websites, watch a hundred tutorials, carefully overview the features, and compare prices.
That's a lot of work.
Well, here's the good news! We already did that and curated a list of 10 best skill assessment tools after diligent research and comparison that you can choose from.
But, before we move on to the list, let's quickly understand a few things:
What is a Skill Assessment Tool?
In simple words, "a skill assessment tool is an online tool or cloud-based software used to create skill assessment tests to perform skill assessment."
An ideal skill assessment tool enables its users to:
Design well-researched assessments while maintaining quality consistently
Deliver tests with quantifiable results to make the selection process more objective
Measure results with extensive analytics, reporting, and recommendations
Often, such an assessment tool is confused with a skill assessment test. When in fact, the former is a tool to create the latter.
What is a Skill Assessment Test?
Skill assessment is the most crucial part of a hiring process. Every recruiter and hiring manager knows this.
A skill assessment test is like any other test with a set of questions aimed to assess knowledge about a particular topic. It helps recruiters and hiring managers to gain deep insights into candidates' skills and abilities. Assessing skills allows them to make data-driven decisions, improve process efficiency, and reduce bias in hiring.
A skill assessment test is a modern, adaptive method that augments or replaces traditional resume screening with granular skills data.
Types of Skill Assessment Tests
There are different types of skill assessment tests, such as:
Hard skills assessment
Cognitive ability test
Personality test
Combination approach
Psychometric test
Skill Assessment tests vs. Other Assessment Methods
As compared to other skill assessment methods such as collecting work samples, putting candidates through job simulations, resume reviews, job interviews, and job trials, skill assessment tests have emerged to be more accurate, cost-effective and easier to deploy.
Skill tests being standardized, scientific methods are very structured and focused on measuring a candidate's soft skills and the technical skills instead of just personality traits and job knowledge.
These offer an objective analysis of the abilities and skills of the candidates to see if they would be the right fit.
The best part of skill tests is that they take out the interviewer's bias and also help them present their actual skills as opposed to the version of themselves that they present in their resume or interview.
How to choose the right type of skill assessment test?
Before we dive into the list of tools, it's essential for you to understand how to choose one. Let's take a look at the parameters for the same.
---
Read More: Top Soft Skills for the Workplace
---
How to select the right skill assessment tool?
Selecting the right tool doesn't necessarily mean going for the one having the maximum features or the most advanced features even. It means choosing the one having the right mix of features that would make your job easier. So here we go:
A tool that offers ready-made templates, a user-friendly interface, a simple way of creating an assessment, a library of readymade questions, automated grading, and a number of question types to choose from can be your best bet.
Availability of different themes & backgrounds can make your assessments look relevant to the candidate.
Look out for tools that help you track who took your assessment & when, check scores & performance, analyze individuals as well as groups to assess
The tool should work on all types of devices, offer several language options and ability to share the quiz on various platforms so that the candidates can attempt it anytime, anywhere.
These can help you transfer data to a hiring management system to make things easier for the recruiters.
White labeling or branding
The tool should let you add your logo and company colors so that you can make an impact right from the hiring stage.
List of 10 Best Skill Assessment Tools
These are the top 10 skill assessment tools available with their features and pricing for a quick comparison.
Tool
Top Features
Plans & Pricing
ProProfs Assessment Software

World's simplest way to create online quizzes

100,000+ ready-to-use questions

100+ themes & templates

100+ settings - configure quizzes your way

Automated grading & scoring

Delightful reports & analytics

Get started for free. Plans start at 0.50/quiz taker/month
Bryq

Scientific Testing

Predefined and Custom Job Profiles

Online Proctoring

Integration with Applicant Tracking Systems

Starts at €259/month
Adaface

Chatbot for faster hiring

Custom Assessments

Granular Scoring

Friendly Candidate Experience

Starts at 12 credits or $180/ year for individuals
MercerMettl

Applicant Management

Online Assessments

Structured Online Interviews

Strong Analytics

Single Integrated System

Available on request
McQuaig

Customizable Job Profiles

360 Leadership Review

Advanced Analysis

Cognitive Ability

Starts at $129/survey
HireVue Assessment

Better Interviews

Insight into Candidates

Beyond the Code

Flexible Assessments

Customized Feedback

Downloadable Reports

Starts at $35K for 2500-7500 employees. Custom plans available as well.
TOGGL Hire

Professionally designed Templates

Smart Tests

Team-wide Collaboration

Powerful Analytics

Free forever plan. Paid plans start at $99/month.
GLIDER.ai

Available Across Roles
Enterprise Ready
Advanced Proctoring

Available on request
Code Signal

Custom Assessments
High-Quality Task Library
Predictive Coding Score
Full Keystroke Recording
Assessment Feedback

Available on request
Berke

Easy-To-Use

Friendly Reports

Custom Hiring Profiles

Interview Guides

Job Fit Scores

Job Benchmarks

Available on request
Now, let's dive a little deeper and see what each of these tools has to offer:
1. ProProfs Assessment Software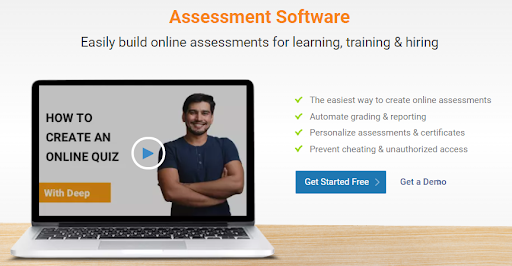 ProProfs assessment software has been ranked as the best skill assessment software of 2021. It offers many business solutions, including online career assessments, and is popular for its easy-to-use platform. It's a complete solution that can benefit anyone looking to create online career assessments.
ProProfs offers assessment solutions with access to an assessment library, a ready-to-use question library, several templates, and more than a hundred settings. This makes it one of the easiest and most popular online assessment software.
The automated grading and instant feedback are the star features of this skill assessment tool, and honestly, the most helpful.
You can save hours of your time by automating the grades for your assessments. The reports are generated automatically and in real-time, which can help you evaluate an individual's progress quickly. This makes it an excellent training assessment tool as well.
Features:
✓ 100+ Ready-to-Use Templates
100+ professionally built scored & personality quiz templates to create quizzes in under five minutes
✓ Question Bank
A collection of 100,000+ ready-to-use questions on different topics. This feature makes it one of the best online exam maker platforms out there.
✓ Assessment Library
A library of more than 100,000 ready-to-use assessments across thousands of topics
✓ Automated Grading
Easily pre-assign grades to correct answers, saving time and effort
✓ 100+ Settings & Configurations
Configure more than 100 settings to prevent cheating in your assessments
✓ White Label
Brand your online exams with the desired look and feel with your logo, background, color schemes, etc. using this online test exam maker
✓ Security
Protect your assessments with a password to avoid unauthorized access.
✓ Completion Certificates
Customize certificates with your company logo and issue them automatically to exam-takers
✓ Lead Forms
Capture quiz-taker information using lead generation quizzes, including name, mobile number, email, etc., using a customizable lead form.
Pricing: Get started for free. Plans start at $20/quiz taker/month
Pros:
No installation

Assessment Library

Automated Grading

Downloadable Reports
Cons:
Too many pop-ups

Fewer template categories

Some features are confined to premium plans
2. Bryq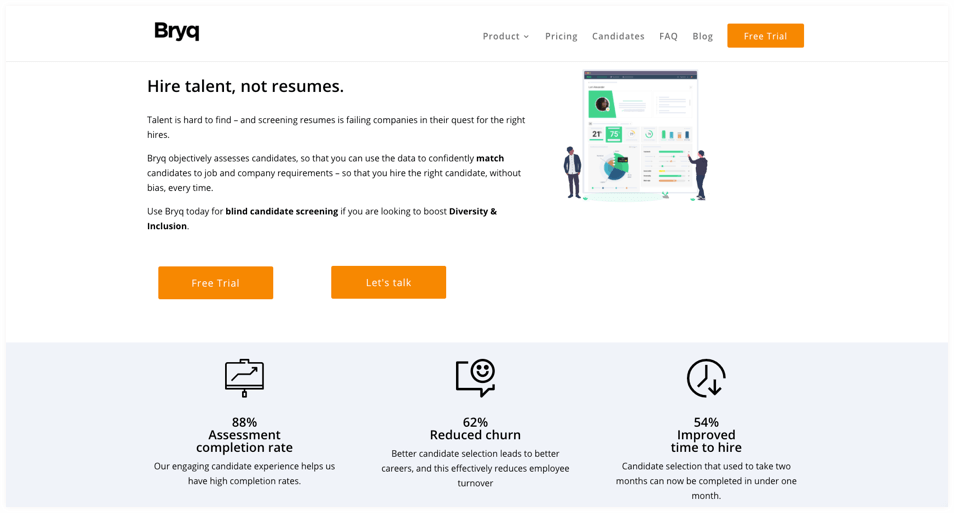 Bryq is another career skills assessment tool that helps create online assessment tests to screen candidates for a job role. Bryq's assessments measure both cognitive and psychometric skills in one go. The candidates assessed are then ranked based on their skills, personality, and abilities, as revealed by the assessment results.
Features:
✓ Scientific Testing
Validated psychometric and cognitive skills assessments that measure the correct indicators for job performance
✓ Predefined and Custom Job Profiles
Predefined database of more than 700 job titles – allowing you to quickly find the right profile. Customization allows HR managers to create custom job profiles and adjust the job profile's skills and traits.
✓ Online Proctoring
Bryq requests (but does not require) access to the candidate's webcam during the assessment. If granted, it captures short video clips at irregular intervals. These clips are then available for the employer's review to verify that the person taking the tests is the candidate being interviewed.
✓ Integration with Applicant Tracking Systems
Make sure there are no changes in your existing workflow
Pricing: Starts at €259/month
Pros:
Interview guides

Candidate comparison

Combined assessment of personality & cognitive abilities

Customer support
Cons:
Language restrictions

No PDF download reports

Poor time allocation for answers
3. Adaface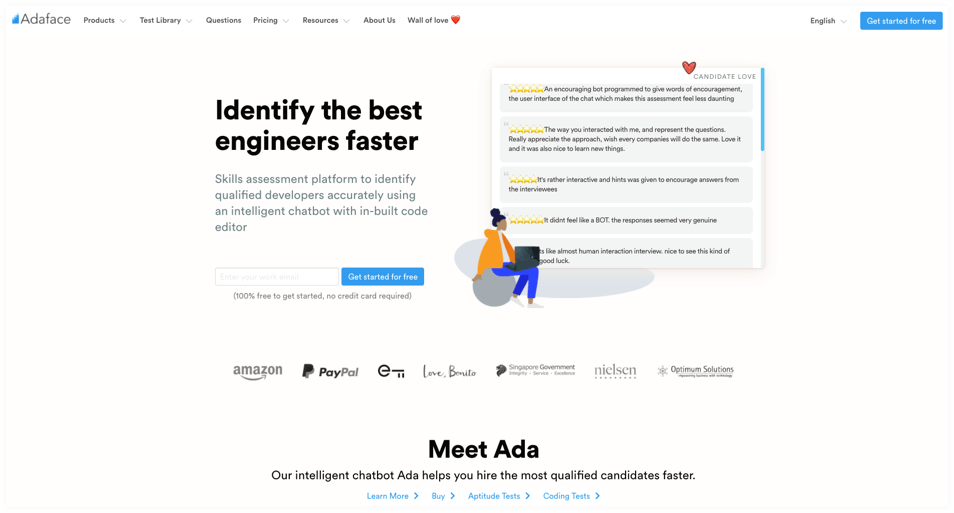 This skill assessment test generator platform uses an intelligent chatbot with an in-built code editor to identify qualified developers. The founders of Ada came up with this platform as a fair way for companies to evaluate engineers by assessing their on-the-job skills required for a particular job role.
Features:
✓ Shorter Assessments (45-60 mins)
Make sure engineers complete assessments ASAP with enough time to showcase their expertise
✓ Custom Assessments
Create assessments as per the requirements of the role
✓ Granular Scoring
Eliminate false positives and false negatives
✓ Friendly Candidate Experience
Provide hints for each question, friendly messaging, and chatbot
Pricing: Starts at 12 credits or $180/ year for individuals
Pros:
Chat Bot

Test coverage

ATS Integration

Question Library
Cons:
Bulk invite features

No option to skip questions

Inability to upload tests to excel

No question randomization

Inaccurate time allocation
4. Mercer Mettl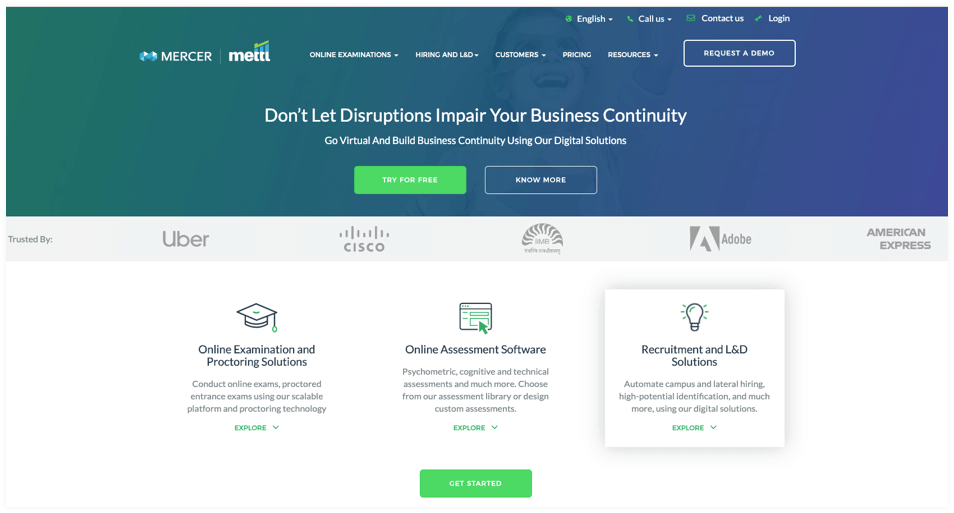 Mercer Mettl is another amazing career assessment tool that offers a set of pre-employment assessment sets like coding tests, psychometric tests, and aptitude tests. These and similar pre-employment tests help businesses filter candidates based on their traits, skills, knowledge, and other related competencies.
The tests created using this skill testing software are highly customizable as per the requirement of the job role.
Features:
✓ Applicant Management
Manage applicants, create and customize workflows with ease and flexibility.
✓ Online Assessments
Measure applicants with holistic psychometric, cognitive & competency-based grading.
✓ Structured Online Interviews
Move interviews online with collaborative tools, structured grading & keep digital records.
✓ Strong Analytics
Improve the quality of hires across hiring cycles by correlating scores with on-job performance.
✓ Single Integrated System
Manage everything from assessments and interviews to tracking applicants – An all-in-one system.
Pricing: Available on request
Pros:
Easy to use

Multiple test modules

Candidate filters

Multi-skill based question bank & proctoring features

Helpful quizzes
Cons:
Complex language

No save & resume option for test-takers

Needs an international version
5. McQuaig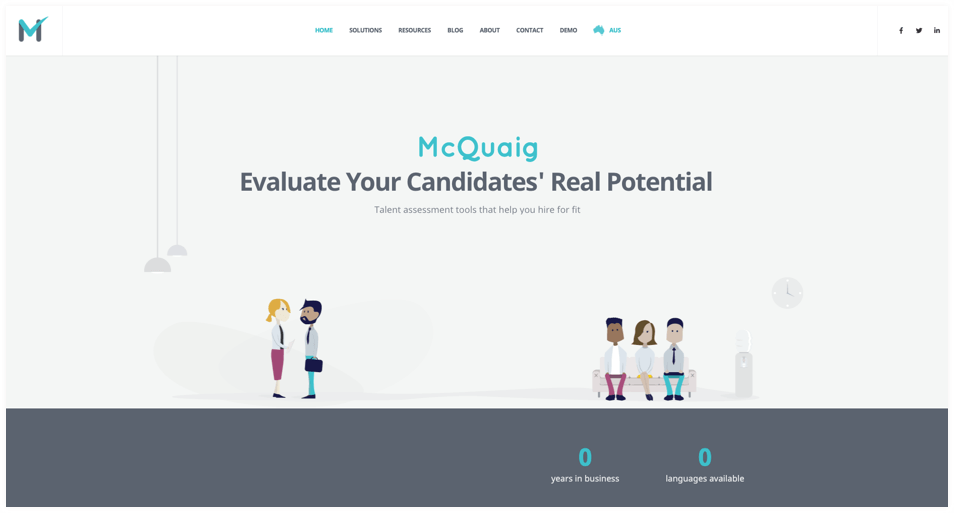 McQuaig, a talent assessment platform, empowers companies to align candidates with organizational fit. It helps recruiters evaluate candidates using standardized job profiles based on real hiring data. Their test has been developed to help employers understand candidates' behavior on the job, improve the interview process, have quicker inductions and reduce turnover.
Features:
✓ Customizable Job Profiles
Create a customizable benchmark for every role in your organization
✓ 360 Leadership Review
Assess leadership competencies that tie to personality traits to provide the "why" behind your feedback
✓ Advanced Analysis
Build deeper insights into the candidate's character, motivation, values, interest, aptitudes, and more
✓ Cognitive Ability
Use a general cognitive aptitude test to measure the speed of thought, general intelligence and intellectual agility, aptitude for learning, and more
Pricing: Starts at $129/survey
Pros:
Easy to use

Real-time assessment

Situational graph

Interview questions

Flexible

Comparison reports
Cons:
Extra cost for self-development survey

Complex terminology

Team comparison tool

Bad visuals
6. HireVue Assessments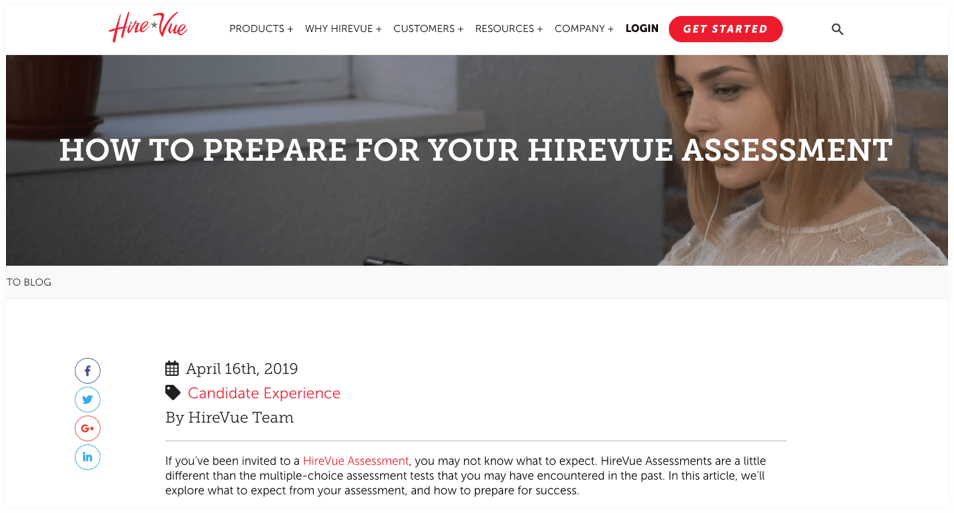 HireVue is one online skill assessment tool that combines Artificial Intelligence with video interviews and game-based challenges to assess the competencies to predict success. HireVue assessments help managers filter out candidates with the help of thorough analysis and competency measurement.
Features:
✓ Better Interviews
Assess and interview in one simple step
✓ Insight into Candidates
A comprehensive view of competencies
✓ Beyond the Code
Assess candidates' soft skills apart from coding abilities
✓ Flexible Assessments
Choose from pre-built assessments or customize to create your own
Pricing: Starts at $35K for 2500-7500 employees. Custom plans available as well.
Pros:
Easy to understand

Easy to install

Interview screener
Cons:
No option to skip questions

Poor video quality

Complicated integration

Difficult to set date & time
7. TOGGL Hire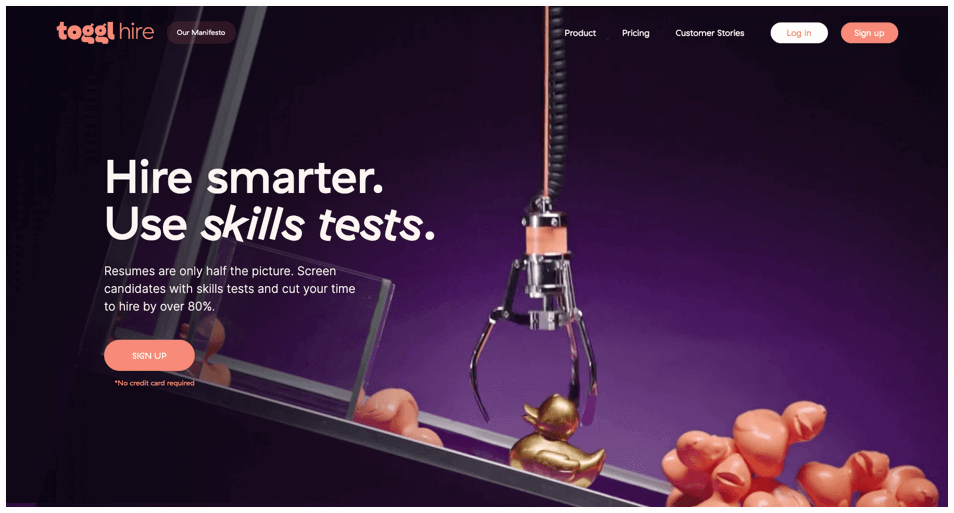 With TOGGL Hire, the concept of hiring goes beyond screening resumes. This is a test-generating platform that lets you create skill assessment tests in seconds. All you have to do is choose the skills you want to test for, and it automatically generates your test using its database of 1500+ test questions. You can share these tests on job boards and even on social media allowing you to hire from anywhere.
Features:
✓ Professionally designed Templates
Explore a pool of pre-built skill test templates created by industry experts
✓ Smart Tests
Set time limits, add various question types, generate unique tests for each candidate, and customize the automated scoring for your tests
✓ Team-wide Collaboration
Hire as a team by leaving leave notes, ratings, and tags on candidates
✓ Powerful Analytics
Get performance statistics such as: which channels candidates are coming from, question difficulty level, how well your skills challenges are performing, etc.
✓ Feedback
Create customized feedback displayed at the end of tests for a delightful candidate experience
✓ Reports
Export reports in either PDF or CSV format
Pricing: Free forever plan. Paid plans start at $99/month.
Pros:
Easy to use

Different difficulty-level questions

Easy to launch campaigns

Automatic scoring
Cons:
Repetitive questions

Expensive

No free trial
8. GLIDER.ai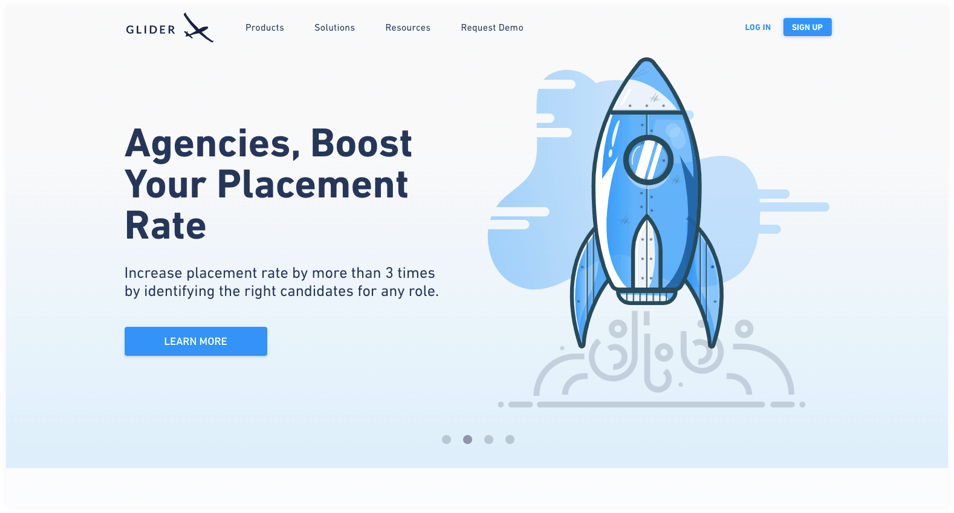 GLIDER.ai is a state-of-the-art online skill assessment tool that helps you hire qualified candidates faster and continue developing them.
With Glider, you can easily create interactive assessments, auto-scored coding tasks, and video questions to ensure you hire the right candidate. The platform has 30 question types to choose from and supports videos as well.
It is probably the best pick for recruiters because it is built around the idea of testing coding and programming skills.
Features:
✓ Available Across Roles
Use Glider across various job role assessments like technology, marketing, sales, and more
✓ Enterprise Ready
Easily meets all of your compliance and integration needs
✓ Advanced Proctoring
Flag candidates using AI with a complete audit trail
Pricing: Available on request
Pros:
Fast paced

Cost effective

Automated screening

Standardized hiring
Cons:
Technical difficulties

Less human interaction

Personality bias
9. CodeSignal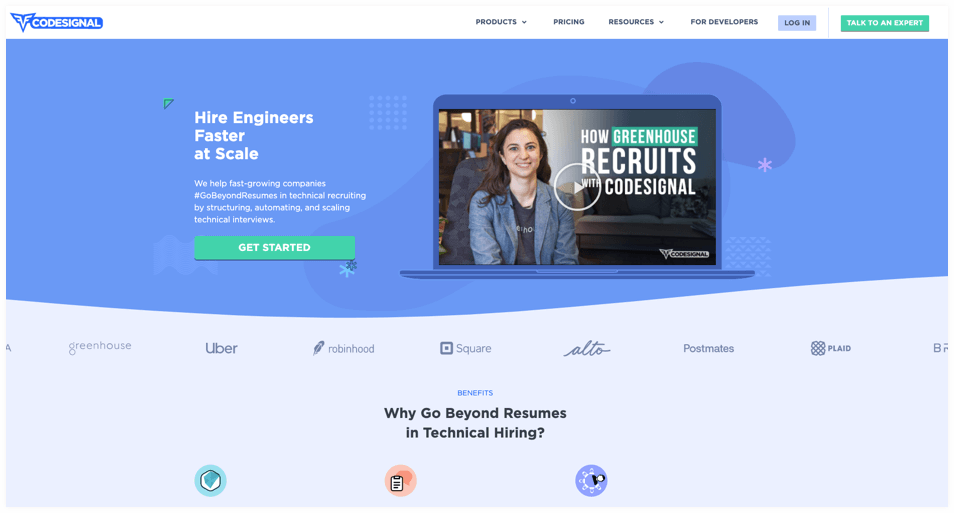 CodeSignal is another employee skill assessment tool suitable for hiring managers and recruiters as it comes with a database full of tests. Hiring managers can increase the interview-to-hire ratio with predictive scoring and thorough skill-based profiles.
The difficulty level of the tests ranges from easy to very hard. It is popular for its ease of use and convenience.
Features:
✓ Custom Assessments
Create job-specific tests
✓ High-Quality Task Library
Choose from a predefined and standardized task library and 40+ programming languages
✓ Predictive Coding Score
Measure overall implementation and problem-solving ability
✓ Full Keystroke Recording
Share recorded full keystroke replays of assessments with the entire hiring team
✓ Assessment Feedback
Share candidate profiles and collect feedback from the hiring team
Pricing: Available on request
Pros:
Clean UI

Structured interview

Multiple categories of challenges

Helpful bottom bars
Cons:
Repetitive questions

No feedback

No self-evaluation tests

No practice assessments
10. Berke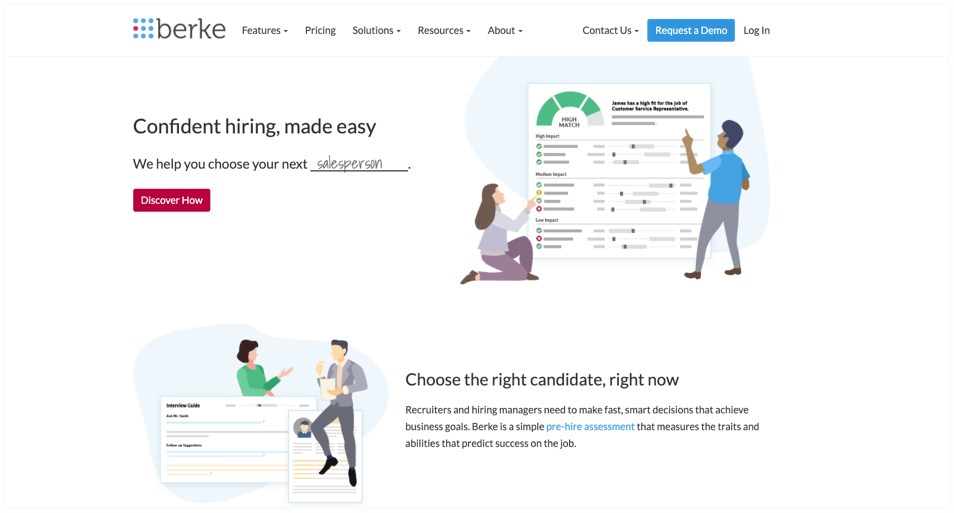 A customizable test measuring personality and intelligence, the Berke Assessment has emerged as one of the top assessment tools among recruiters. With Berke, you can easily build "hiring profiles" in which you can list down desirable behavioral traits and problem-solving abilities and compare each candidate's results against them.
Features:
✓ Easy-To-Use
Berke is intuitive, built with recruiters and hiring managers in mind
✓ Friendly Reports
Straight-forward language and graphs in reports illustrate key candidate qualities.
✓ Custom Hiring Profiles
Compare candidates to job benchmarks customized for your company
✓ Interview Guides
Ask great questions with interview guides tailored to each candidate
✓ Job Fit Scores
Instantly see the fit and mismatches between a person and a job
✓ Job Benchmarks
Create a baseline to benchmark existing employees and candidates.
Pricing: Available on request
Pros:
Easy to use

Mobile-friendly tests

Customizable assessments

Summary of interview questions
Cons:
Incompatible with ATS(Bamboo HR)

Inaccurate reports

Weak integrity section

Old UI
Are You Ready to Choose?
As you must have seen by now, every skill assessment software listed above is different from each other and offers a unique set of features. The decision to choose the best rests in your hands.
Handy Tip: Just keep the end goal in mind, and make sure to take a demo before you make the final call.
Good luck!
Do you want free Quiz Software?
We have the #1 Online Quiz Maker Software for complete learning & assessment