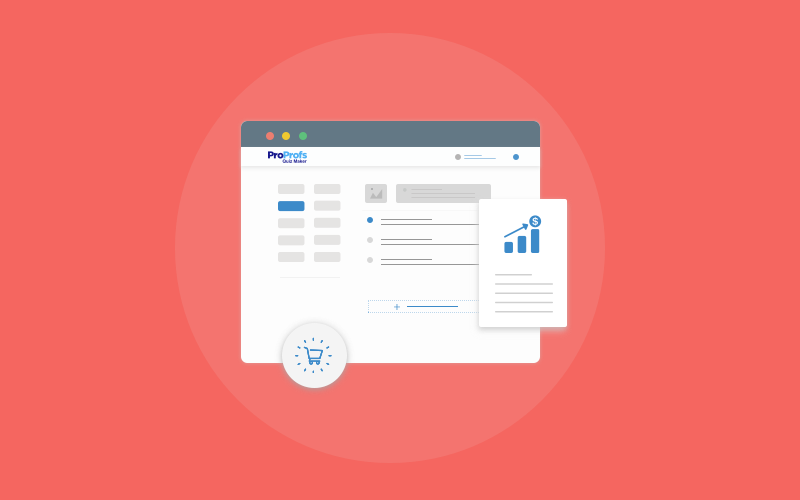 Every business needs a strategic approach to drive e-commerce sales. Whether it is about using social networks to engage your customers or conducting discussions on a forum, it requires a lot of hard work to get the real profit out of your audience. Although some businesses still follow traditional methods of customer engagement and lead generation such as networking and advertising, they are too static, impersonal and, boring. To drive your e-commerce sales effectively, you need to adopt modern methods to personalize the online customer experience.
Creating quizzes has become viral over the past few years. It is not only an effective method of increasing e-commerce sales but is also helpful to businesses in segmenting their customer database and generating leads. All you need to do is create innovative and interactive quiz content using a reliable quiz software so that you can easily engage your audience, drive revenue and generate leads. Let's discuss how quizzes can enhance e-commerce sales.
Customization
The biggest advantage of using quizzes in your e-commerce business is that you can customize it according to your requirements. You can add descriptions about your product or business and an appealing headline which attract customers to attend your quiz. Customization also gives you branding opportunities by integrating brand logos, linking your quiz to your website's interesting content and so on.
Personalization
Personalization is one of the major triggers to enhance your e-commerce sales rapidly. It is always easier for the customers to trust and buy the recommended products compared to the ones that have no customer reviews. An e-commerce site that gives all the information about the product of interest is preferred more by the customers. However, not every company is packed with programmers to collect all the desired information regarding the product. Therefore, creating personalized quizzes is a smart choice to know your customers' requirements better. You can understand their personal choices and fulfill them accordingly, thereby generating leads.
Easy Creation
Although quiz creation requires technical knowledge and coding skills, you can find various types of quiz maker on the market that do the job easily. They are extremely easy to use as they offer advanced and robust tools to deliver best results in a cost-effective way. All you need to have is a strategic and interactive approach while creating a quiz. You can make your quiz even more interesting and engaging for the customers by integrating pictures, videos, audios, attractive title, positive tone to the quizzes and so on.
---
Read More:- How Do Interactive Quizzes Enhance Learning & Assessment?
---
Lead Generation
When potential customers find your quizzes engaging and interesting, they would more likely share their personal information with you. Again, you need to follow a strategic approach. All you need to do is share the quiz results once they fill the personal information form on your website. You can also add the bonus for sharing their details. Moreover, you need to be honest whatever you say or do. This way, you can generate leads in a simple and hassle-free way.
Mobile-Friendly
Mobile users, usually, faces site-optimization due to which user experience is frustrating, and they are less likely to spend money for the same. However, the world is now switching to smartphones or multiscreening. It has not only enabled users to access anything anywhere, anytime, but also saves a lot of businesses' time, money and efforts. That's the reason; it is advisable to create a quiz which is not only mobile-friendly but also compatible with all the devices.
Happy Quizzing!
Now that you know the ways to drive your e-commerce sales rapidly, you can start working on it. However, it is advisable to research more about the quiz format and acquire an appropriate learning management system that can help you create quizzes according to your convenience and requirements. Also, make sure the quiz that you create is interesting and engaging for the customers, which in turn, will help you to generate leads and revenue.
Do you want a free Quiz Software?
We have the #1 Online Quiz Maker Software for complete learning and assessment starting at $0