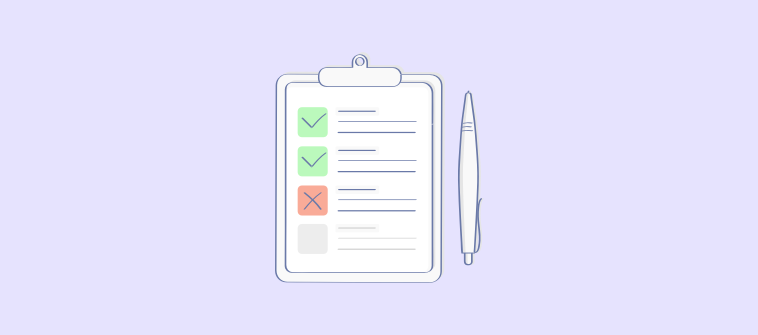 Anyone who has ever procrastinated hours on Facebook has once or twice encountered a quiz. And, chances are they definitely took it to know-
What type of cupcake they are?

Which Harry Potter character do they resemble the most?

Where should they travel in the next year?

Which 'Game of Thrones' character they are?

If they were a piece of Halloween candy, what flavor would they be?
And, the titles of these quizzes are obviously so captivating, that one doesn't bother even to take note of who posted it or why.
They take the bait, play the quiz, get results, share results, and go back to scrolling again.
And, this is why a biz quiz or online business quizzes need to be a part of your marketing strategy.
According to a BuzzSumo study, an average quiz is shared more than 1,900 times. Many quizzes get even more shares (the number has gone up to four million too!) That's huge for anyone seeking to drive more traffic to their website, which is precisely why B2B websites are increasingly using e-business quizzes. According to Econsultancy Research, Portland Monthly magazine, which has roughly 500 visits per post, created a quiz "What's Your Portland IQ?" and generated over 30,000 visits. What's more, the quiz got over 2500 social media shares.
Strategically integrating marketing quizzes with the rest of your marketing strategy is the key to success.
How Do Quizzes Bridge the Gap Between Your Business and Its Marketing Goals?
When starting any business, an entrepreneur looks forward to meeting certain goals. Many of these constitute marketing goals that have to be met for the business to flourish in the long run.
Typically, a business has the following marketing goals:
Lead generation

Enhancing brand awareness

Increasing website traffic

Improving customer engagement

Collecting valuable customer feedback

Creating a buyer persona

Training employees for improved efficiency
The ultimate goal is to enhance the brand name, which is very well served by the quizzes.
In fact, small business quizzes are one of the most common ways to engage with customers and draw website traffic. Generally speaking, content that requires action instead of attention goes a lot better with new-age customers.
So, it is important to target your business quizzes to specific buyer personas. If you create your quiz with questions that aren't targeted to specific goals, it is of no use.

What Is the Right Way to Create a Business Quiz to Meet Marketing Goals?
Quizzes might seem challenging to create, but you can easily find a quiz tool to help you create one without going through too much trouble.
However, the right way is to break down the process into the following stages to come up with a perfect business quiz.
✔️ Define the Purpose of Your Quiz
Creating a quiz to entertain the social media audience simply won't serve you any good.
Instead, associating the quiz with a greater purpose is a better idea.
You may intend on changing the purpose of your quiz based on your current marketing goals to reap maximum benefits. For instance, you can use your quiz as a tool to amp up the shareability of your existing content by associating a quiz with it.
Here are three examples that'll help you understand what I mean to say:
1- Content Amplification: Placing your quiz next to the knowledge you provide on your website or blog.
The Fire Safety Quiz from the American Red Cross Society is strategically placed alongside the fire safety resources laid down on the website.
2- Authority Building: Using a quiz to introduce yourself as an authority in your field while also informing followers about what makes your brand special.
The quiz titled "This quick quiz claims you have an IQ of a genius" from News.com.au was very effective in luring the social media audience.
This is a really smart way to associate their website with a highly intelligent segment of their audience or those who think they're intelligent.
3- Lead Generation: Using lead quizzes as a tool for converting social media followers into leads.
Online prescription glasses and sunglasses retailer Warby Parker uses a quiz to engage its audience and suggests appropriate glasses for them.
✔️ Identify Your Target Audience
Even though some quizzes are broader in appeal and attract audiences from all segments, you only want to entice your potential customers.
That said, you must identify the target audience that you wish to attract through your quizzes.
So, from a business perspective, the only people you want to take your quiz are your ideal prospects.
Attracting the right set of audience for your quiz begins with determining the target market. Often, it resembles the general audience that takes your quiz. But sometimes, you may aim to reach a subset of your general audience.
For example, Sebago Brewing Company identified that a subset of their target audience were dog lovers who were also adventure enthusiasts.
So, they built a quiz called "Which dog-friendly adventure should you take today?" by partnering with the Planet Dog Foundation.
Your target audience determines the type of quiz you create and how you promote it.
✔️ Choose the Type of Quiz You Want to Create
General quizzes won't take you anywhere. Therefore, it is important to decide the type of quiz that you want to create to meet your requirements.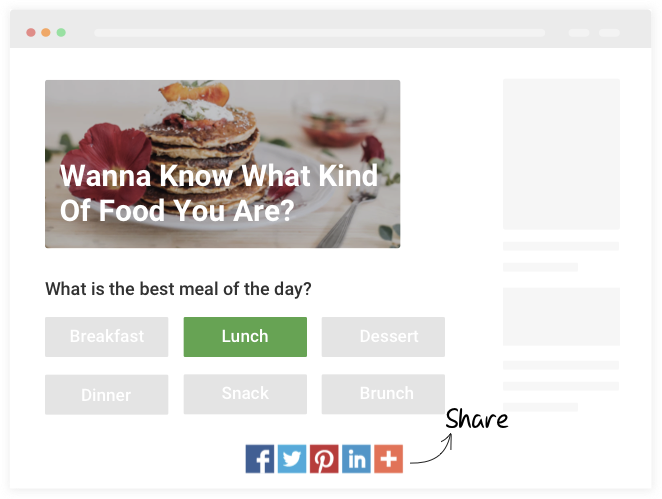 Most marketers prefer to use personality quizzes as they can be tied to almost any product. Matching a product to a personality type helps customers feel like the product has been designed just for them.
Personality quizzes place participants in different categories based on the results.
Also, they are the most shared quizzes on social media.
The reason for this?
Personalized results provoke quiz takers to share their results with everyone in their circle.
---
Read More:- A Guide To Creating the Perfect Personality Quiz
---
Another type of quiz is a lead generation quiz.
Lead generation quizzes are one of the common ways to re-engage with customers. Generally speaking, content that requires action instead of attention goes a lot better with modern customers.
Although most of the personality quizzes are created with the intent of generating leads, a typical lead generation quiz is the one that has a lead capture form.
---
Read More:- Best practices for creating lead generation quizzes.
---
You can even create a knowledge quiz or a business trivia quiz to find out how much people know about a certain subject and then base your product specifications on it. You can even create a knowledge quiz to educate people about your products or services.
Quite often, the people who take this quiz intend to ace the test and show off their results to their social media followers (which is a good thing for your business).
✔️ Carefully Build Your Quiz Questions
The questions are what make up the most of your quiz. Your business quiz questions are the sole attribute that is responsible for carrying the quiz participant to the end of the quiz.
When writing questions for a business quiz, keep in mind that your questions must:
spark curiosity

tap into an internal desire

challenge participants

compare participants to others
So, it is important that at no point in your quiz, the participants feel bored with answering those questions. Also, going overboard with asking too many questions might have you lose your followers even before completing the quiz. So, stick to just 10-12 quiz trivia questions.
Make use of images, or videos, whenever possible. Fewer words, more pictures are the ground rule here. Remember, today's visual internet surfers quickly abandon any piece of content, which is just a huge block of text.
The participant should be able to complete your quiz with a clear understanding of its purpose and how it relates to your brand.
---
Read More:- 5 Great Tips to Write Engaging Marketing Quiz Questions
---
✔️ Design Effective Lead Capture
Now, let's say you've created a quiz and posted it on your Facebook page. Around a hundred people take it and at least sixty of them share their quiz results. Forty of them don't but complete the quiz.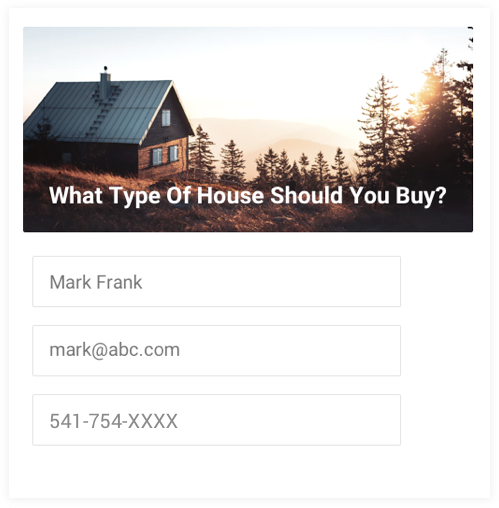 There's a fair chance that out of those hundred who took your quiz, at least seventy were interested in your quiz.
But, if they just share their results and move on to another digital pursuit, you'll lose an opportunity to connect to your potential conversions. This is why it is necessary to design an effective lead capture strategy.
Lead forms attached within quizzes are a good way to capture your participants' information. You can easily customize the fields in the forms depending on what information you need from them like their email addresses, mobile numbers, occupations, etc.
It is advised to place your lead form in the quiz just right before you display the final result. This will provoke the participant to give the information to view their final quiz results.
Like I mentioned earlier, many people take quizzes so that they can share their results and boast about them to their friends.
So, it's better to capitalize on their interest and create personalized results that can be shared.
Here are a few examples:
✔ Quiz: Which Harry Potter Character Do You Resemble The Most?
Result: So, you're as sharp as Hermoine. Go on, tell your friends!
✔ Quiz: Which Game Of Thrones Character Are You?
Result: You're Daenerys Stormborn. Quite fierce! Share it with your friends!
✔Quiz: Take this quiz to know how much you know about the Amazon Jungle.
Result: Great job! It looks like you're great at geography! Share the quiz and see how your friends fare.
Also, while creating shareable results, you can include attention-grabbing visuals to make the results even more shareworthy. Remember- the social-media audience is drawn more to image-rich content.
And, the more your quiz gets shared, the more leads you get.
✔️

Follow up With Automated Email Marketing
Even if some people show interest in your quiz, it is very much possible that they'll lose their interest in some time. But, if you keep following up with emails, newsletters, and offers, the chances of retaining them multiply manifold.
However, sending emails in bulk is not a good strategy. So, here's a workaround- integrate your quiz maker with any of the email marketing tools to manage all your email marketing tasks like growing the subscriber list, sending marketing emails, sending newsletters, following through emails, etc.
Some of the most popular email marketing tools that you can use are- iContact, ActiveCampaign, Mail Chimp, etc.
---
Interesting Read:- Best Flexiquiz Alternatives
---
See? Creating a Business Quiz Is Not That Difficult, After All
Whether you're looking to build awareness or identify leads, business quizzes have you covered in almost all major areas. And the best part? You don't need complex mechanisms and lines of code to create these. All you need is a simple online quiz maker.
Do you want free Quiz Software?
We have the #1 Online Quiz Maker Software for complete learning & assessment