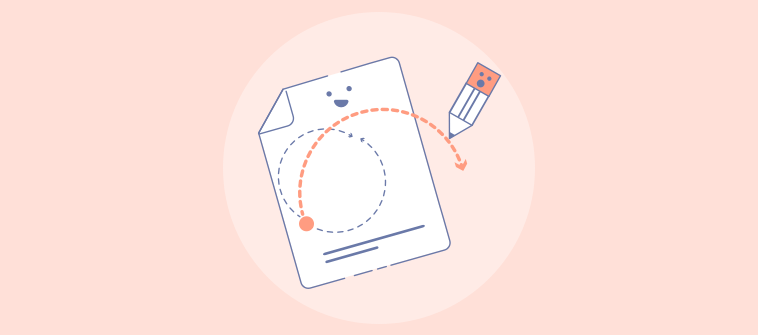 If you're a blogger or vlogger reading this article, you already know what's the deal with 'engagement' & 'conversions.'
At some point, while creating content, you may have realized that — to make real money from your blogs, you need to have a stronger hook to have your audience sign up to your email lists and convert.
Well, here's what we suggest-Try quizzes!
Here's why:
Content optimization experts Peep Laja and Neil Patel also swear by the conversion power of quizzes, with Laja's experience being a 1900% growth in email subscribers to his blog T1Q by using quizzes. He calls the use of quizzes a "Ridiculously Effective Technique for Online Lead Generation".
It's easy to see that creating lead generation quizzes is the simplest way to grow conversions through your blog.
Also, using a quiz in your blog/vlog works wonders when you're trying to build engagement. You can simply create videos of you playing a quiz on a topic related to your blog or something you want to talk about, just like popular Vlogger PewDiePie did.
The video had the vlogger and his partner simply attempting a very personal quiz called 'Before You Get Married' created using a quiz maker tool to check their compatibility as far as getting married was concerned.
The video had a whopping 13,047,302 views and 798,000 upvotes!
Need we say more?
Now, don't just start daydreaming about getting numbers like this. Dive straight away into this blog to check out the simple steps to create a blogging quiz.
We've also listed the benefits of using a quiz in your blogs with a quiz hack in the end for you.
Let's begin.
Watch: How to Generate Leads With Lead Quizzes & Grow Your Business 10x

Steps to Create a Blogging Quiz
Quizzes are known to be a sure-fire way to succeed in the blogging space, and bloggers are well-positioned to write quizzes because they already have a knack for communicating with their audience.
To guide you better, here are all the steps on how you can create a blogging quiz with an online quiz builder and use it to make your blog content more appealing:
Step 1: Decide Your Quiz Idea
While choosing the idea for your quiz, keep in mind that it should be closely related to the people you want to read your blog i.e. your target audience.
Once you've nailed down who you want to reach with your quiz, here's how you can come up with your quiz idea:
Think of a recent trend. Structure your quiz based on questions related to that trend

Create a quiz based on your previous content to see what your readers know

Create a quiz to know your readers' preferences and build future content based on this
If you are still struggling to find something interesting, here are the 25 Most Popular Quiz Categories and Quizzes for you to explore.
Step 2: Craft Interesting Quiz Questions
Asking good questions is a good way to make your quiz takers feel engaged, comfortable, and curious enough to the point where they'll want to opt-in to your email list at the end of the quiz.
Here's a tip- Write to one person.
Imagine yourself sitting across someone and asking these quiz questions. This visualization works because people take your quiz one at a time; it's hardly a group of people gathered around a computer answering the questions as a team.
Write your quiz questions as if you were talking to just a single person.
For example:
What kind of an entrepreneur are you?
Also read: How to Create the Most Engaging Quiz Questions

.
Step 3: Use Images As Answer Options
The reason why questions with answers in an image work are because our brains process images ten times faster than text, so each answer is shown as an image that allows us to process the whole question a lot faster and choose our answer.
Since 50% of quiz takers use mobile devices to take their quizzes, this becomes especially important.
If your quiz takes too long to answer, they'll just flip over and do something else on their phones instead. You could use a good quiz creator software having this option to build interactive quizzes.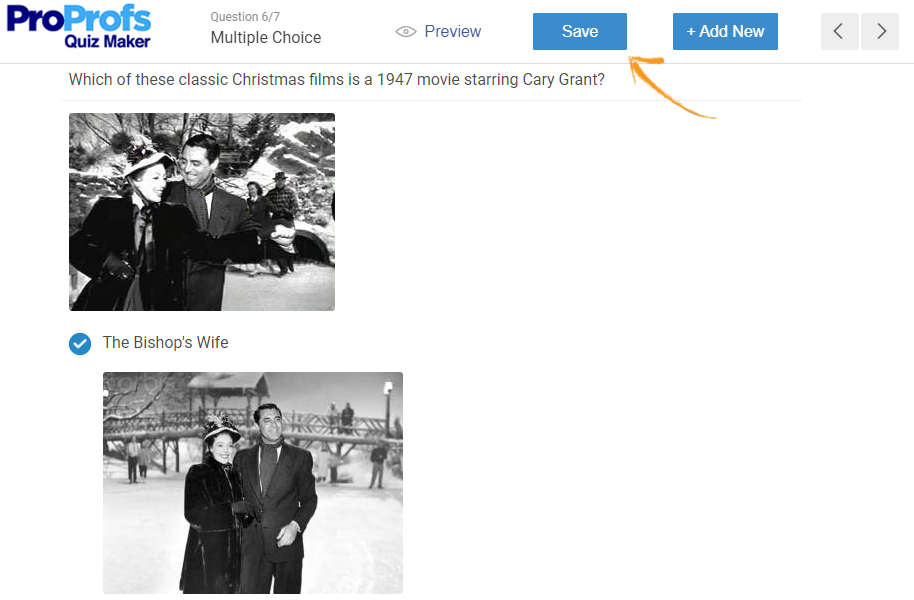 Step 4: Set Up Your Quiz Results
The real fun in taking an online quiz lies in its final result. So, design your quiz results so that even if the quiz-takers end up getting a result that they do not desire, they can't stop themselves from sharing it. Make them so upbeat and craft in a positive way that they leave quiz takers feeling good about themselves.
For example, this quiz titled "Which Harry Potter Hogwarts House Do You Belong To?" has the following result: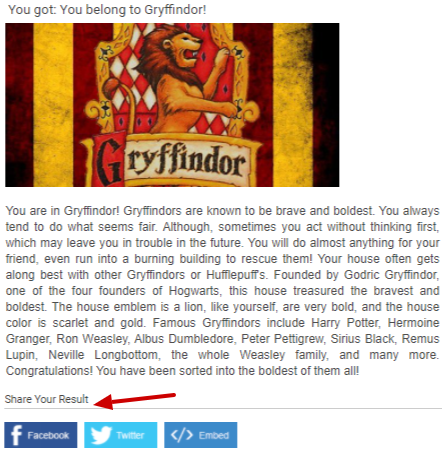 Notice the share buttons placed right after the upbeat outcome for the quiz taker. That's sure to prompt them to flaunt their quiz results with their connections.
Step 5: Use Your Quiz to Build Your Email List
After someone answers all the questions of your quiz, you can choose to offer them a lead capture form and use it as a method for generating new contacts.
For this, you'll have to customize a lead form to attach to your quiz. This form can have customizable fields like quiz takers' names, addresses, email, and other contact information, etc. You can even customize its background, fonts, add your logo, and more.
Here's how a typical lead capture form looks like: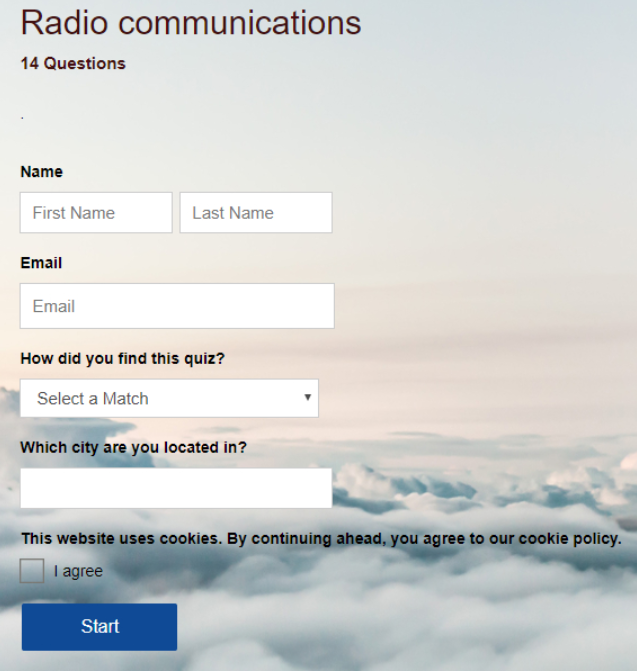 As you can see, it has different fields that'll be filled up by the quiz takers. You can then use the information captured through this form for lead generation.
However, there are some specific things you'll need to do to achieve that level of success. Here are the three most important ones:
Tell people they get to see their results –

Let people know that you're going to reveal their results right away, and they don't have to wait for an email or anything.
Tell people you'll send relevant follow-ups to improve their life –

The easiest way to write this part is to say, "We will send you personalized tips on how to improve your lifestyle based on your personality."

This is general enough to where you don't have to go crazy creating content, but it's also enticing enough to get people to opt-in. And, since your quiz assigns each person a specific result, you'll have the opportunity to send them personalized follow-ups to keep them engaged and help them improve.
Let people skip if they aren't interested –

You can let the quiz takers have the option of skipping the form unless your quiz is doubling up as an entry system, and you need to ensure that you know exactly who completed it.
Step-6: Embed the Quiz
In the last step, you just have to embed the quiz in your blog on blogger or WordPress.
Embedding is just as easy as creating the quiz. Here's how an embedded quiz will look like on your blog/website: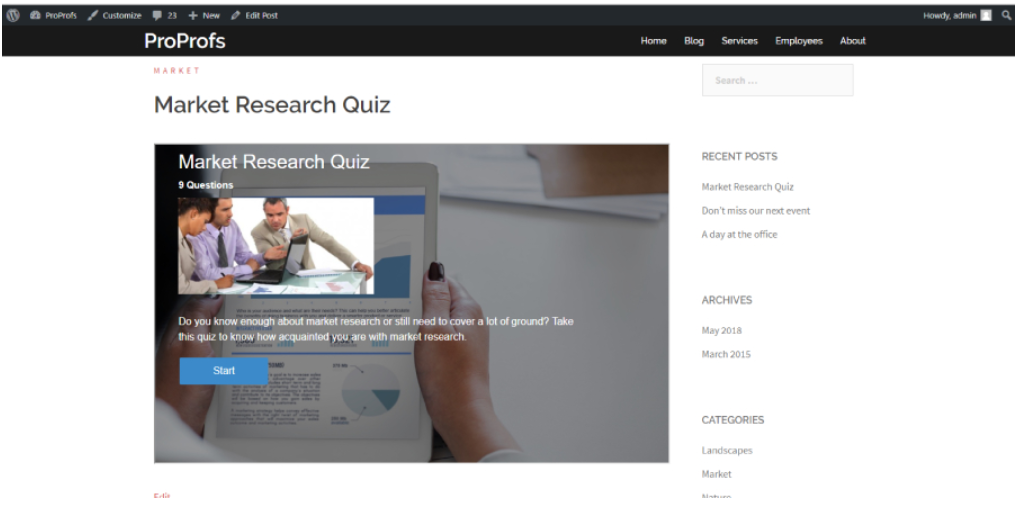 In just six steps, you'll be able to embed the quiz on WordPress and share it with your audience.
Step 1: Log on to your WordPress Account
Step 2: Click on Plugins and then on 'Add New'
Step 3: Search for the plugin and install it
Step 4: Activate the plugin
Step 5: Now, get the URL of the quiz you want to embed from your quiz dashboard.
Step 6: Finally, paste the embed code provided in the HTML editor. You can also adjust the height and width according to your preference.
To understand in a better way, watch this video:
Watch: How to Embed Quiz In WordPress Blog to Grow Engagement By 200%

And that's it!
Creating blogging quizzes can do more for your site than just entertain readers; they can be used as a powerful medium for bringing in revenue, and they also work great when you're running out of content. In the next section, read how a quiz can benefit your blog in many ways.
Benefits of Using a Quiz in your Blogs:
Apart from lead generation, here are some other benefits of using a quiz in your blogs:
1.Quizzes Add a Fun Element
Blog quizzes are a perfect match for any factor of fun you have on your blog, like 'image guessing- where you ask your readers to guess pictures,' 'video mixing- overlapping videos with different audios,' etc. And, if your blog is currently sitting at a zero-fun-factor level, well, here's your chance to add some zest to it.
No matter what your blogging topic is, you can create online quiz that makes your readers feel glad they came to your blog, a quiz that every blog visitor will be eager to share with their BFFs. So, add some zest to your blog with the ultimate fun-factor of colorful, cheerful, uplifting quizzes!
2.Quizzes Give a Creative Edge
There comes a time when you may feel like more creativity is needed, but you've run out of ideas for your blog. For this, you can use quizzes to give your blogs a creative edge.
By inserting some ready-made interactive quizzes, you can bring in more reader engagement to any blog post or web page. Many quiz maker tools have hundreds of quizzes ready for you to use as they are or ready for you to personalize them any way you want!
Let's say you have a blog post that talks about sports. You can attract more readers or get them to spread the word by sharing sports quizzes like:
Test Your Football IQ! Trivia Quiz or What Football Position Best Fits You?

Which Sport Suits Your Personality?

Kickball Strategy And Terms Trivia Quiz

How Much Do You Really Know About The Olympics?
Or if you are a beauty blogger, then here are a few quiz ideas for your next post or video:
Which Lip Gloss Are You?

What's Your Beauty Path?

Do You Know Beauty Basics?

Do You Know These Tips And Tricks When it Comes To Beauty?

What Does Your Idea Of Beauty Say About You?
3.Quizzes Can Save Plenty of Time
Many bloggers don't have the time to stare at their screens all day and spend endless hours surveying their readers and finding out what exactly they need. This is where quizzes can save you and your time.
With interactive quizzes, you can use your time wisely!
Your Return On Investment is for real – with quizzes, you will finally feel like you're in the ROI genius zone! It's easy for you to get sucked into hours of blogging tasks that have zero or even negative ROI!
Quizzes can be created in minutes, whereas checklists, ebooks, and email courses can take hours, days, or weeks! More people sign-up for a free quiz, and there's a not-as-good chance that the same amount of people will grab your freebie and share that with their friends.
4.Quizzes Help Increase Opt-Ins
Having a blog opt-in is a good idea. In fact, having a blog opt-in is as important as having blog posts, or blog pages, or an About me page. There's a good reason to have a different blog opt-ins for every blog topic you write on.
The thing about blog opt-ins is they should be special; they have to go beyond a blog post, which often means they can require more work. This is where interactive quizzes come to the rescue in a big way.
With quizzes, you can totally have tons of blog opt-ins and cover all your blog topics. You can have as many quizzes as you want and make them on any topic you want, and you can make them in minutes.
5.Quizzes Help Elevate Your Brand's Personality
No one likes taking a test.
Don't let your social media quizzes make people feel like they're back in the classroom. Make them look good and feel fun to take. Add images, videos, create audio questions, or maybe create hotspot questions for more fun.
Tools like ProProfs Quiz Maker have ready-to-use quiz templates that have been designed by professionals. You can use these templates to build your social media quiz. Just explore and find the one that fits the vibe of your brand.
Quick Quiz Hacks
Hack #1
Make sure you have a button or sidebar on your landing pages or blog posts to prompt visitors to take your quiz. This can navigate your audience to the quiz embedded on another page within your blog or website.
From that point, it runs on autopilot, and you just start generating leads.
Hack #2
The best hack is to promote your quiz on social media.
Simply post the quiz and lead them to the website to check the results. Make the results enticing for the quiz takers to become curious enough to land on your website.
Don't have a website? Simply share the quiz link with your audience.
You can also add social share buttons below your quiz results so that quiz takers can share their results on social media.
Adding social buttons will act as a call to action for your quiz takers. Most online quiz makers allow you to configure settings to do so. Here's an example of how you can enable social sharing buttons in ProProfs Quiz Maker:

And once you've enabled the social sharing buttons, here's how they'll appear on the results page:

You can even add more CTAs like- 'Take the quiz again' or direct your audience to another quiz.
Also learn: How to Create a Viral Facebook Quiz. 

Delight Your Audience
Creating a blogging quiz can take your blog from monotonous to exciting, enrich your own blogging experience, and create a golden opportunity for better engagement and faster lead generation.
Now that you know how to create a blogging quiz, get on it right away.
Click here to explore quiz templates and get started with creating your first quiz on ProProfs Quiz Maker.
Also Read: How to Create an Online Quiz Easily with ProProfs Quiz Maker
Why Choose ProProfs?
Easy-to-use, hassle free as no installation is required, a super-simple user-interface, 100+ quiz templates, automated grading system, 100+ settings and configurations, 10+ integrations. Need we say more?
Do you want free Quiz Software?
We have the #1 Online Quiz Maker Software for complete learning & assessment