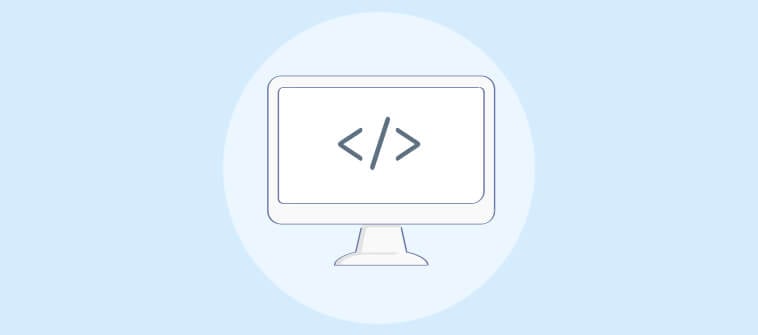 The answer to the question How to create an online quiz in WordPress is simple – Using a quiz plugin.
But first, what would a quiz for your WordPress blog help you achieve?
Quizzes can do more than just entertain your readers; they can help increase your blog's or website's engagement and grow conversions.
You read that right!
Whether you have a small home-run store or a full-fledged eCommerce website, you can leverage online quizzes to boost lead generation and grow your business.
And with online quiz software, you can create engaging quizzes in minutes and easily share them with your audiences.
In this quick tutorial, you'll learn how to create a quiz and embed it in your WordPress blog. But before we jump into that, let's find out more about why you should create WordPress quizzes.
Why Should You Create a Quiz in WordPress
Here are all the benefits of embedding a quiz on your WordPress blog or website.
WordPress quizzes make your website or blog look more attractive and give your readers something fun to do besides browsing through your content. This is a great way to engage visitors and reduce the bounce rate, improving the chances of visitors taking action.
For example, if you run a relationship advice website; you can embed a quiz such as the one below on one of your webpages.
Quizzes are highly interactive and can organically incorporate a lead form, making them excellent lead magnets. You can even gate the quiz results with your lead form, making it nearly impossible for visitors to ignore it.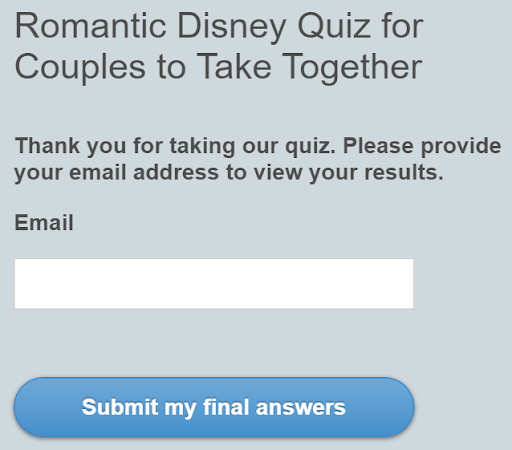 Provided you have a good WordPress quiz maker, you can integrate your lead magnet quizzes with your favorite marketing tool to automate lead segmentation and nurturing.
Watch: How to Integrate Mailchimp With Online Quizzes
WordPress quizzes provide a non-intrusive way to assess your audience's knowledge about your brand and business or gain insights into their needs and preferences. Here's an example:
You can use quiz results to recommend products and services and influence your readers into becoming your customers. For example, check out the results screen of one of the outcomes of the above personality quiz.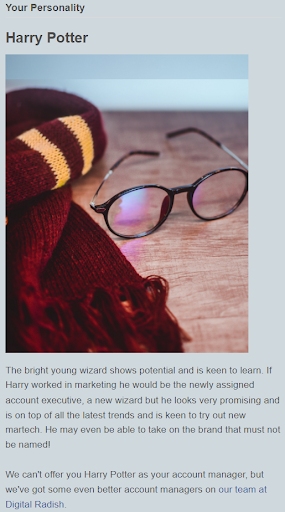 Grow Brand Awareness & Traffic
Quiz results get a lot of social media shares, so they're the perfect tool for spreading brand awareness and bringing in more traffic to your website. Red Lobster's wild success with Facebook quiz marketing is a case in point.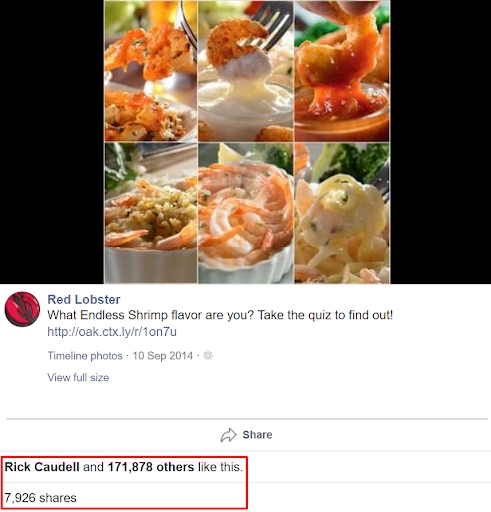 Interactive content is almost twice as effective as passive content in creating conversions! Considering how easy it is to create a quiz with a WordPress quiz builder tool, these are massive gains from minimal effort.
Watch: How to Create Customer Acquisition Quizzes That Convert
Speaking of quiz tools, let's take a minute to understand what they are before we jump into how you can use one to create a quiz in WordPress.
What Is a WordPress Quiz Maker?
A WordPress quiz maker is a cloud-based online tool that you can use to create scored or personality quizzes for your WordPress website or blog. Such tools also have a plugin for embedding your quizzes on any page on your website.
The best quiz tools also have some features that let you quickly and easily create quizzes in WordPress and leverage them for the best results. Here they are:
Diverse Question Types:

A quiz that only contains multiple-choice questions isn't as fun as one with a mix of various interactive question types, such as matching, fill-in-the-blanks, hotspot, list ordering, drag-and-drop, etc.

Customizable Lead Forms:

Your quiz tool must let you add a lead form at the start or end of the quiz so you can capture quiz takers' information, such as names, emails, phone number, or any other information, by asking your own question a in multiple-choice or open-ended format.

Integrations:

Integrating your quizzes with marketing automation tools lets you automatically add your new leads to your email list so you can jump-start and streamline lead nurturing.

Customizable Templates:

Professionally-built

quiz templates

let you

create quizzes

in minutes. All you have to do is make some quick adjustments, and your quiz will be ready to be embedded.
Question Bank:

Coming up with questions for your quiz can be tough. A comprehensive

question bank

from which you can import questions makes quiz creation seamless.
Automated Results: Your WordPress quiz software should let you present automated results to quiz takers by pre-assigning scores or mapping answer options with personality outcomes.
Visual Feedback:

Providing intriguing feedback featuring an image or a link after every question can take the engagement and interactivity levels of your quiz several notches higher.
Branding:

Quizzes featuring branding elements, such as your brand colors, logo, graphics, fonts, etc., help your audience connect with your brand.
Watch: How to Choose the Best Quiz Software
Okay, so that was a super-quick introduction to WordPress quiz maker. Now, let's jump into the process of creating WordPress quizzes.
How to Create an Online Quiz in WordPress
The process for creating quizzes in WordPress is divided into two parts:
Creating a quiz using online quiz software

Embedding the quiz in WordPress
Start by deciding what type of quiz you want to create.
Depending on what your requirement is, you can either create a scored quiz or a personality quiz.
A scored quiz lets you assess knowledge or problem-solving skills, whereas personality quizzes assess personality traits. Either can help you attract an audience like the Buzzfeed-style viral quizzes.
Deciding the type of quiz you want to create will take you to the next step: creating a quiz.
You can either:
Go through quiz templates to create your quiz in minutes
or
Create your own quiz from scratch
Let's check out how to create a quiz in WordPress using templates.
Steps to Create a Quiz in WordPress Using Templates
Step 1: Click 'Create a Quiz' on your quiz dashboard
You'll reach the templates page, where you can explore all the quiz templates.

Step 2: Choose Quiz Type
On the next page, go to the scored or personality quiz templates tab depending on the type of quiz you want to create.

Step 3: Pick a Template
Explore the templates and preview the one you like to see how your quiz will appear.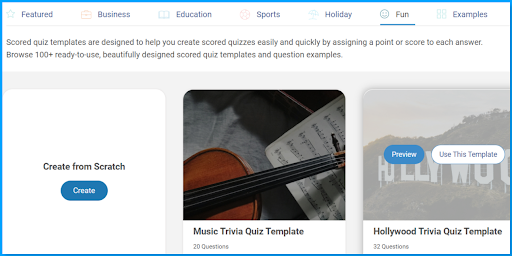 Step 4: Edit the Template
Click 'Use This Template' to go to the template editor, where you can add/delete/modify quiz questions, edit the quiz description, edit the quiz title, add your brand logo, and more.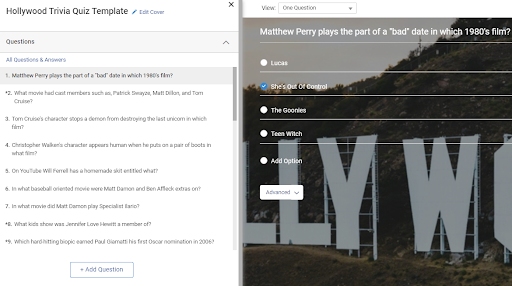 Watch: How to Create a Quiz Using Templates
That's it. Your quiz is ready for WordPress.
Now, let's see how to make a quiz from scratch.
Steps to Create a Quiz in WordPress From Scratch
The first step to create a quiz from scratch remains the same as creating a quiz using templates. But, the course changes from the second step.
Step 2: Click 'Create from Scratch'
Instead of exploring templates, click 'Create from Scratch' to go to the quiz editor window, where you can start building your quiz.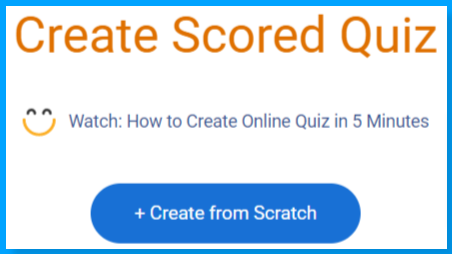 Step 3: Design the Welcome Screen
Click 'Edit Cover' to add a title and description for your quiz.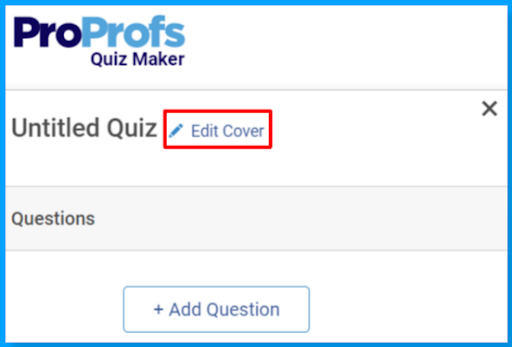 You should also add an image or video to go with the title and description by uploading one or adding it from the image library or stock photo website Pexels.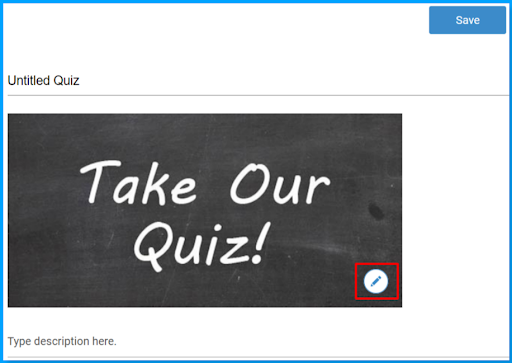 Step 4: Create or Import Questions
Next, click 'Add Question.' and choose from 15+ different question types.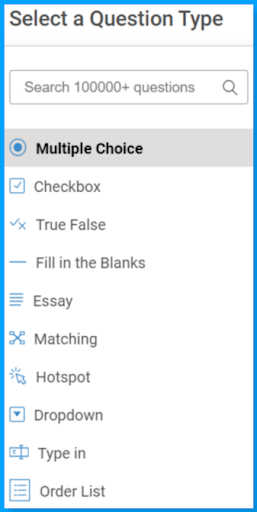 Pro Tip: Instead of creating new questions, you can import questions from the question library of 1,000,000+ ready-to-use questions.
To import questions from the library, simply type your quiz topic in the search box appearing above the question-types window. Choose the questions you want to import from the list of ready-to-use quizzes that appears here.

Click 'Use these questions' once you've selected all the questions you'd like to import.
Your selected questions will be added to the quiz, and you'll be taken to the previous window.
Pro Tip #2: Add multimedia to your questions or answers to make your quiz more appealing and interesting. You can also present a video and ask questions based on it.
Watch: How to Create a Video Quiz
Step 5: Automate the Results
Once you've created your questions, you must set up the scoring. You can choose from three different grading types and also enable negative marking for incorrect answers.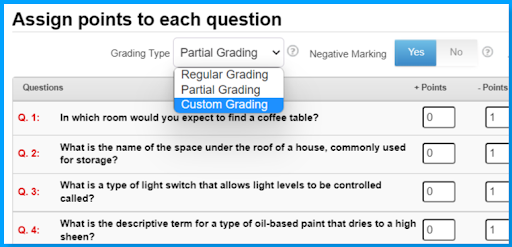 Automating the grading process by pre-assigning scores to questions and answer options saves a lot of time and effort.
Watch: How to Automate Quiz Scoring & Grading
Once you've pre-scored your quiz, you can customize the quiz results page. You can either go with a simple result type such as pass/fail, letter grading, etc. or create customized results featuring quirky and upbeat messages your audience will love to show to their friends.
Automating Results in Personality Quizzes
If you're creating a personality quiz, this step will be quite different for you. Instead of assigning scores, you must map personality outcomes to answer options.

You can have a straightforward one-on-one mapping, as shown above or go for a complex but more accurate, weightage-based mapping, as shown below.

At the end of the quiz, the personality or group of personalities with the most mapped options/points would be selected as the final result.
Watch: How to Create a Personality Quiz
Step 6: Work on the Look and Feel
Once you've created your questions and set up the results, you can play around with the look and feel of your quiz by adding a theme and customizing it to your liking. You can change the colors, fonts, background, etc., and add your company logo to the quiz interface.
Watch: How to Design Beautiful Quizzes
And that's it. You're done.
Creating a quiz in WordPress from scratch has a few more steps than creating one using templates, but it's just as fun. Follow these steps, and your quiz will be ready in no time.
So, you've learned how to create an online quiz in WordPress. Now comes the second part – embedding the quiz in WordPress.
How to Embed Your Quiz in WordPress
Once your quiz is ready, embedding it into your WordPress website or blog is easy.
Here's how your quiz will appear in WordPress: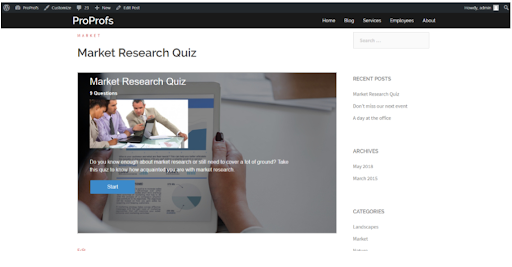 Here are all the steps you need to take to embed your quiz in WordPress:
Step 1: Log on to your WordPress Account.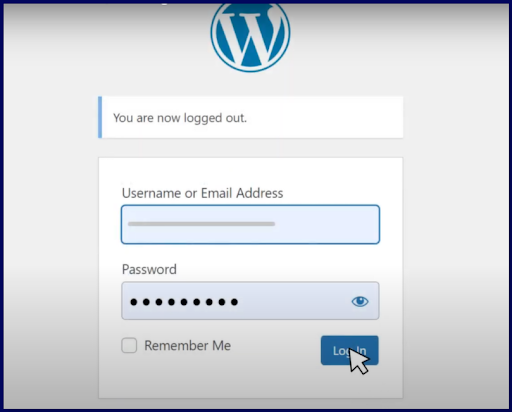 Step 2: Click 'Plugins' and then 'Add New'.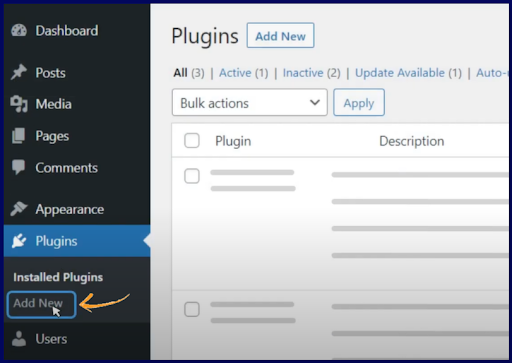 Step 3: Search for the 'ProProfs Embed' plugin and install it.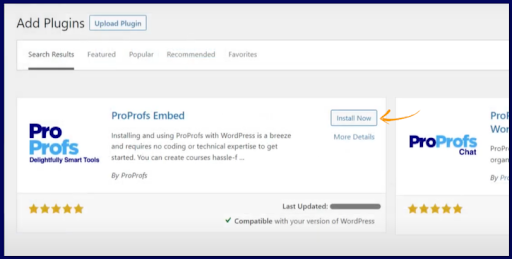 Step 4: Activate the plugin.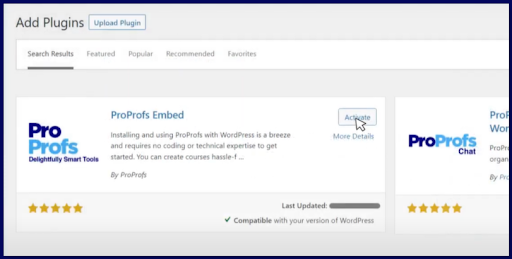 Step 5: Get the 'WordPress Plugin Shortcode' of the quiz you want to embed.


Step 6: Paste the code in the HTML editor to embed your quiz. You can also adjust the height and width according to your preference.
Watch: How to Embed a Quiz In Your WordPress Blog
That was all about how to create an online quiz in WordPress. Now you're ready to build and embed your first quiz.
Unlock Benefits With WordPress Quizzes
Creating a quiz in WordPress may seem like a daunting task, but it really isn't. Just like you read above, it only takes a few steps.
Quizzes, one of the most engaging forms of interactive content, are rapidly becoming popular, and businesses of all types & sizes are taking advantage of them. They are especially useful on websites and blogs, as people don't want to sit back and read/watch the content but be a part of it.
Quizzes let them do just that by letting them participate and then share the results. This, in turn, contributes to the engagement of the web pages.
So what are you waiting for? Create your first WordPress quiz and unlock the benefits right away.
Do you want free Quiz Software?
We have the #1 Online Quiz Maker Software for complete learning & assessment