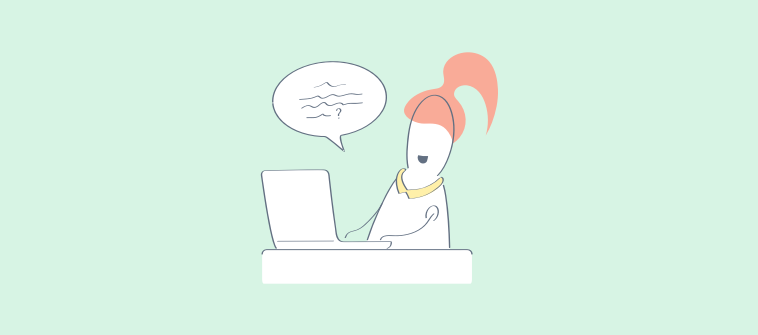 Do you want to know more about your organization's target audience? Maybe you want to learn how well they like your products or services? Or, test a commercial with a small group of viewers before releasing it into the wild on YouTube?
In all the above cases, the end goal is to collect data depending on which you're able to analyze:
whether consumers like your product or service,
if it needs to be improved to perform better
Constantly changing or upgrading your product or service is how you 'ace the race'.
For instance, do you think consumers would be crazy about the iPhone if Apple had never improved upon its features and key attributes?
Without new features or upgrades in the existing product, there wouldn't be much to consider, and the sales would drop, and it'd lose a significant number of customers.
But, how you improve your product depends a lot on how your customers want it to be.
Your customers are your greatest source of knowledge – the biggest database of your flaws and of the things that make you good. Tapping into this data is the key to the evolution of your product and your company as a whole.
Now, there are many ways in which you can collect customer data but nothing beats creating and distributing an online assessment questionnaire by using an online questionnaire creator.
This article briefly reviews what an online questionnaire creator is and walks you through all the important aspects of a business questionnaire-
What is a questionnaire?
What is a questionnaire created for?
How to Create an Online Questionnaire?
Why use an online questionnaire creator?
How can you increase the response rate for your online questionnaire?
Tips to create the best online questionnaire
Let's get started.
What Is a Questionnaire?
Even though there's no precise statement that would define questionnaires, an online questionnaire is basically a web-based survey that companies and other organizations use to both deliver information and collect information from their customers or another target audience (stakeholders, employees, potential customers—the list is endless).
Online questionnaires have become a vital addition to any B2B and B2C marketing toolkit, helping to achieve significant improvements in the business.
They enable companies to learn the opinions of their valued customers, an essential requirement for improving the quality of products and services and allowing organizations to drive the business forward.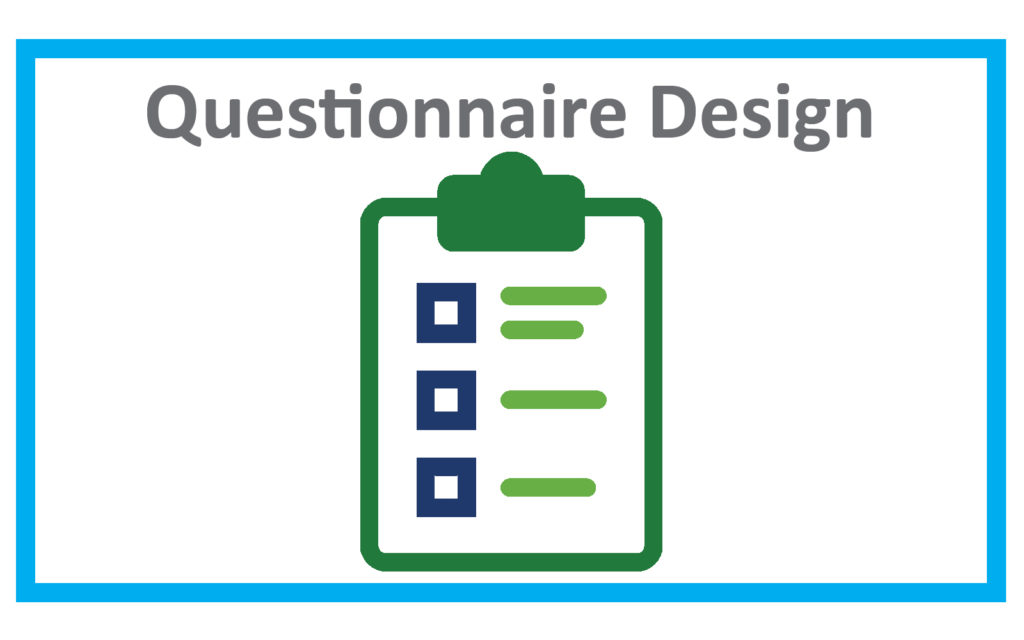 What Is a Questionnaire Created For?
The definition barely scratches the surface of what you can do with an online questionnaire creator. Online questionnaires can take many forms and be used for many purposes.
For example, many companies use an online survey questionnaire to get consumer feedback about advertising campaigns before releasing them on a large scale.
They may also use online questionnaires to obtain information about their audience demographics, customer preferences, and opinions about their products.
Some even create online questions simply for fun, as a type of content marketing aimed at increasing audience engagement.
So, here's some valuable info about what more you can do or achieve with a questionnaire.
✔️Identify Your Target Market
If you think that randomly entering an existing market and turning successful is an achievable thing, you might want to rethink that. It is mostly a matter of luck. This is why you must use an online questionnaire creator.
With an online survey creator, you can prepare an assessment questionnaire, distribute it among your potential customers, and ask them to fill it out. The questionnaires can help you understand their needs and desires, which will help you set your business goals and figure out a plan to achieve them. Creating an online questionnaire is a better idea instead of shooting arrows in the dark, hoping to hit the prize.
---
Read More:- Top Typeform Alternatives that You Need to Know About!
---
✔️Gather Customer Feedback
Questionnaires are the most useful resource in terms of data gathering. They can help you gather customer insights and feedback with the help of meaningful questions. Questionnaires provide a congenial environment where your customers can open up about what they expect from your brand.
Also, they are more likely to be open to their opinion if they feel their privacy is ensured. With a host of security features, Online questionnaires creator is just perfect to create such questionnaires which give customers a sense of security while stating their opinion.
✔️Reduce Costs
The cost of conducting surveys is one of the biggest reasons why online questionnaires are a perfect fit to collect customer data and feedback. They can help you cut down the material costs, the cost of conducting interviews and calls, and also cut down the hours of organizing and setting up a survey.
The best online questionnaire creator can help you create a cost-effective questionnaire up to a great extent. Online questionnaires completely cut down the cost of printing and also the hassle of distributing them in person.
All you have to do is design your questionnaire then share it across all the channels you want, with the click of a button. And once it is sent, you don't have to spend time to store and organize them.
Now that we know all about the benefits of creating an online questionnaire, let's have a look at what you need to know to create one.
How to Create an Online Questionnaire?
How to Create an Assessment Online

Now that you have learned all about online questionnaires and 'what is a questionnaire' to be more precise, there's one question remains- how to make an online questionnaire?
Well, it is not rocket science, really. But, figuring out what do you want to learn from the questionnaire is the most important step, so don't rush through it—take the time to define your goals as clearly as possible. To accomplish this, ask yourself the following three questions:
1. What information are you seeking?
2. Who is your target audience (i.e., who do you want to fill out your questionnaire)?
3. What will you do with the data? (Examples: Is this market research? Will you create an infographic? Will the data be used internally or externally to your organization?)
Online questionnaires are usually created with web-based survey authoring tools called online questionnaire creator that are connected to a database.
These technologies automate all of the administrative tasks associated with the questionnaires, including creation, distribution, data collection, and analysis and reporting.
---
Read More:- Best Surveymonkey Alternatives that You Need to Know About!
---
Why Use an Online Questionnaire Creator?
Using an online questionnaire creator is the best way to create your online questionnaires for a very few simple reasons like:
Using an online questionnaire creator, you can design and develop an unlimited number of surveys quickly and easily. You can also save your questions so it's easy to reuse them later.
Most online questionnaire creators are free or low-cost to use, which is not the case with most market research software packages.
It Makes Distribution Simple
With online questionnaires, the size of your respondent pool is limited only by your own needs and preferences. It is just as easy to distribute a survey to 100,000 people as it is to distribute it to only 10 so you can sample a broad audience at little to no additional cost.
It Supports a Variety of Question Types
Online surveys can support any type of question, including multiple choice, checkbox, pull-down, and pop-up menus, rating scales, matching, short answer—well, you get the idea. This is much more difficult to accomplish in a traditional pencil-and-paper format.
It Provides Valuable Insights
Since online questionnaire creators both store and tabulate the response data automatically, companies can use this information to gain a large amount of data valuable insight into their customers.
It Reduces the Possibility of Human Error
Since the software does everything automatically, there is very little room for human bias or error to enter into the process.
Look up the web and you'll find a myriad of online questionnaire tools in the name of online survey creator, online questionnaire maker, online questionnaire tool, etc. using which you can create your own questionnaire.
For instance, you can make your own web-based questionnaire or an eLearning questionnaire on ProProfs Quiz Maker.
With ProProfs, you can create custom designed questionnaires that carry your logo, themes, and branding. It offers robust analytics and statistics that help analyze the numbers easily.
Or, you can simply use ready to use survey quizzes available on ProProfs Quiz Maker.

You can even make your own online survey with a survey questionnaire tool. It houses a comprehensive database of more than 81 survey quizzes online that can be adapted to suit your requirements for taking some of the top survey quizzes.
With questions ranging from the different types of surveys to how surveys are conducted, and everything in between, these quizzes are sure to absorb all survey enthusiasts!
Look up ProProfs Survey Maker and you can find all the know-how you need on ` is a survey questionnaire, how to distribute survey questionnaire, and its benefits.
How Can You Increase the Response Rate for Your Online Questionnaire?
One challenge with online questionnaires is getting people to actually fill them out. Response rates are typically pretty low, which is something you need to keep in mind—if you want 100 responses, you should send your questionnaire to a few hundred people at least.
Target Your Audience Carefully
You will likely get better results from sending your questionnaire to a list of current customers than to a list of people who don't know much about your company.
If you require a certain number of responses, you can greatly boost participation by providing incentives, for example, loyalty points, a small store credit, or an entry into a prize drawing.
People are busy. Don't ask too many questions, and make sure that the questions you ask are interesting and relevant.
Here's Your Takeaway: Tips to Create the Best Online Questionnaire
Creating excellent questionnaires is a skill, but it is one that can be easily mastered. Following these tips will start you on the road to success.
✔ Write Questions That Will Help You Reach Those Goals:
You wouldn't ask a bunch of dog owners to identify their preferred brand of cat litter—that isn't relevant. Similarly, you probably don't want to ask the general audience some highly technical questions—they might not be able to answer and will likely give up.
Targeting your questions toward your goals means asking questions in a way that the answers will give you the information you want.
✔ Keep the Questionnaire Short, Informal, and Interesting:
Unless you are offering a very good incentive, probably no one is going to spend 20 minutes on your questionnaire. Ask as few questions as necessary to get the information you want.
Also, when you are writing the questions, don't be overly formal or try to be tricky: ask your questions as clearly as possible using plain, simple language.
✔ Test Your Questionnaire:
Before you send your questionnaire to your entire mailing list or publish it publicly on your website, test it out with a small audience. Ideally, your test audience should be as similar to your real audience as possible.
Ask your testers how they feel about the questionnaire, if there are any questions that are difficult to understand, and if there is anything that would make them more likely to complete it. Depending on the feedback you get, you may want to revise and re-test your questionnaire before presenting it to a general audience.
Online questionnaires are great tools for learning about your audience. Sign up for a web-based survey authoring tool and start creating your own online questionnaires today.
Do you want free Quiz Software?
We have the #1 Online Quiz Maker Software for complete learning & assessment