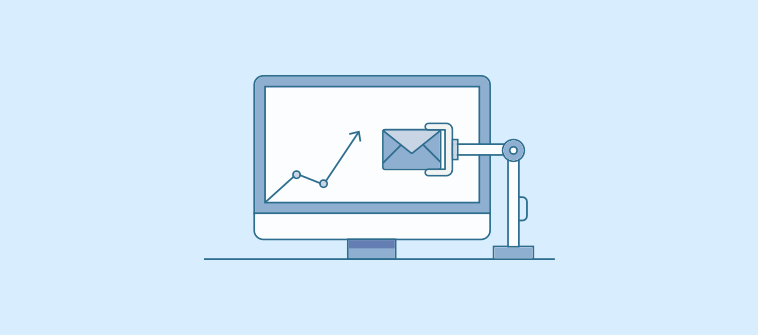 The practice of utilizing software platforms and technologies to fulfill marketing purposes has definitely caught up in recent times. Marketing automation technology, in particular, is turning lean marketing teams into a force to be reckoned with. This is now allowing start-ups and emerging businesses to compete with large-scale enterprises in the war for customer attention.
Marketing automation maintains brand messaging while reaching out to thousands of more people than a single person ever could. The purpose of using these tools is to streamline sales & marketing processes by replacing high-touch, repetitive manual processes with automated solutions. These advanced tools can help generate more and better leads while optimizing the efficiency of communications and developing strong customer relationships.
Why Is Marketing Automation Important?
For a lot of small businesses, the company budget calls the shots more than the business owner. And, with labor costs sky-high and not enough time in the day, small businesses struggle hard to compete against big brands that wield massive manpower and resources.
The challenge, here, is reaching your audience and developing a meaningful relationship that surpasses what top-dollar companies can offer. In such a case, using smart marketing tools is often the best way to succeed. Even a small investment in marketing automation tends to bring returns that can propel your business to the top.
4 Popular Marketing Automation Tools That Businesses Can Integrate with ProProfs Quiz Maker:
ProProfs Quiz Maker can be used to create online quizzes and then integrate them with marketing automation tools for meeting sales, marketing and CRM requirements of small businesses efficiently and effectively. The cost of each of these tools has also been mentioned.
iContact is a simple, powerful, and affordable dynamic marketing automation that lets businesses to connect with their target customers faster, target precisely and maximize results.
The iContact platform seamlessly integrates email marketing, landing pages, social media management, and robust analytics in a simple yet comprehensive cloud-based solution that helps customers outsmart the competition and grow their business. Priced at a basic cost of $32 per month, it allows for sending unlimited emails.
Campaign Monitor is an efficient email marketing tool that is used to generate impactful email marketing campaigns. It has hundreds of professionally designed templates from which you can choose one and create distinguished email marketing campaigns. It lets you choose the plan that's right for your business. Whether you're just getting started with email marketing or well down the path to personalization, it has got you covered with its basic plan priced at $9 per month providing for 2,500 emails across campaigns and automated emails.
HubSpot is an inbound marketing tool that helps in turning outbound leads into inbound ones. It's perfect for content marketing. Its basic pricing is $200 a month for 100 contacts, which are quite affordable for any business. Content creation tools, content optimization, email marketing, a social media suite, and a marketing analytics dashboard are all included.
Moosend is an all-in-one email marketing and marketing automation tool that helps marketers create targeted email campaigns and set intuitive automation sequences that boost their revenue and brings them that much closer to their goals. Moosend's intuitive platform offers powerful lead generation and email marketing tools that users can utilize with minimal friction. The platform features a robust Drag-and-Drop email editor that requires zero knowledge of HTML, while its extensive template library sports fully customizable email templates that can be personalized to the nines. The reporting and analytics options offer data at a glance, while its lead generation tools are simple and easy to use, and promise impactful lead generation.
When it comes to pricing, Moosend offers a free 30/day trial that includes more than most of its features, while paid plans start at $8/month, billed every 6 months, or $7/month, billed annually.
ActiveCampaign is a SaaS platform that helps marketers send fewer emails while notching better results. Its multichannel view offers glimpses of a small business's website while looking at users' email and mobile devices. Its campaign builder helps entrepreneurs design marketing collateral. Then the platform consolidates customer data so these insights can impact the email, SMS, and CRM options that ActiveCampaign offers. As far as the costing is concerned, it lets users choose from 4 different packages- Lite, Plus, Professional and Enterprise priced at $17, $49, $1129 and $229 per month respectively. The Plus being the most popular as it allows for unlimited emails at a reasonable cost.
At ProProfs, we make use of ActiveCampaign by integrating it with ProProfs Quiz Maker, which in turn helps in capturing leads and then automatically adding that info into different mailing lists along with marketing campaigns.
---
Read More:- How to Create an Online Quiz Easily with ProProfs Quiz Maker
---
There are so many interesting tools that we can integrate with. It all depends on which is best for you or you are using at the moment. For the pro's, con's and up to date pricing, I have found this expert review of 7 affordable email marketing tools.
Underlying Benefits
Enhanced Personalization –

Create personalized content by providing you with a wealth of customer data. It lets you segment customers into groups to help send out and share only relevant content.

More Efficient Workflows –

Easily streamline various workflows, cut costs in various areas, and get more done with fewer resources.

Lead Nurturing – Identify elements of high-performing nurture content and nurture the leads you've worked so hard to generate with your content marketing strategy and other demand generation tactics.
Stronger Client Retention

– With these tools, you can boost client retention by creating fun quizzes for your customers. Continue sending personalized messages to your customers and monitor their behavior. Attending to customer experience helps with customer retention and cements customer loyalty.
How to Create a Viral Facebook Quiz

So, We're Saying…
The key is simply determining which tool fits your company best so you can save even more time while building your bottom line. It may take a little practice to get the hang of things, but once you have the basics, you'll be well on your way to becoming an automation master and turn your small business into big.
Do you want free Quiz Software?
We have the #1 Online Quiz Maker Software for complete learning & assessment