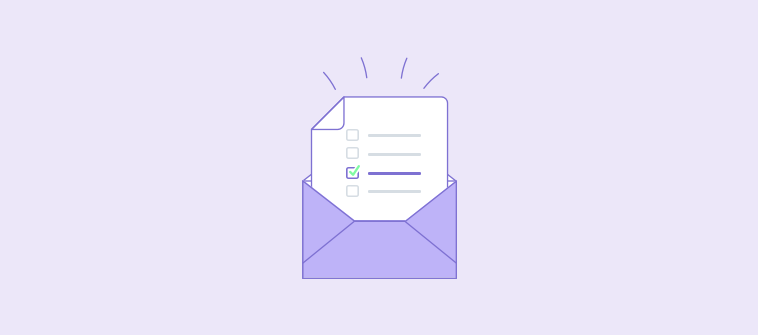 Online quizzes are trendy and your target audience loves taking quizzes. Quizzes are informative and entertaining and they help to grow your business as well. Quizzing is a tool that companies can use to grow their email list and build on good-quality leads. As a business, you may plan any quiz for your target audience, which could be a personality quiz, knowledge or educational quiz, shopping quiz, video quiz, etc.
Quizzes, indeed, act as a useful tool for lead generation. Lead generation quizzes are the latest thing in lead attraction and have an average conversion rate of 50%. Now that you are convinced about quizzes, let's get started with the steps to strategically plan and build an online quiz:
STEP-1 Choose Quiz Topic & Title
Remember the first rule to create an online quiz is to keep the topic interesting. You should also have a title that is appealing enough for your ideal audience. Ask yourself the following questions, while you contemplate on the topic for your quiz:
Which are the topics that my ideal audience may be interested in?

How long can you hold their attention?

How to make the quiz more engaging?

Does the quiz topic address their needs in some manner?

Are you ready to take your quiz in their everyday busy lives?
Once you know the topic of your quiz, create a catchy and crisp title. Grab your audience's attention through an irresistible title.
---
Read More: How Do Interactive Quizzes Enhance Learning & Assessment?
---
STEP-2 Plan Results to Show
Before building on the quiz questions and answers, what matters the most is the result that your target audience sees for themselves. There is no point in conducting a quiz if you don't get the desired result. After all, these results decide whether quiz takers leave their name, email address, and other personal details.
Let us discuss an example to understand the significance of results – When creating a personality quiz, plug personality traits to a specific result. Such results appeal to the masses. Quiz takers feel excited to learn about their personality type. Further, marketers learn how to promote their products & services to their existing and "would-be" customers.
STEP-3 Build on Questions and Answers
Working on the quiz questions and answers is the most crucial step while building a quiz. Although the quiz software tool helps a great deal in creating an online quiz perfectly, follow these tips before finalizing questions and answers:
Plan questions that make the quiz interactive. You may add some personality to the quiz and make it more fun for your quiz participants.

Questions and answers need to be short and to the point. Your quiz should not take much time of participants. Value their time, and they will surely take the trouble to participate in your quiz. Remember they are not only busy but also have a short attention span. Ensure they don't get bored and leave the quiz mid-way.

Your questions need to show that you are a "pro". The quiz may be your first communication with potential leads, so they should feel that you know your domain "in and out". Answering the questions should help them in some way or the other.

Sequencing your questions also carries much significance. Order them in a manner that your audience finds them sensible. You may put a question with "wow factor" in the first place. Put related questions one after the other.

In the case of a personality quiz, think of quiz results and come up with answers that would match those of your quiz participants. Each result should cover the answer. There may be multiple answers for a specific outcome or a single answer for multiple quiz results. ProProfs Quiz Maker for business allows for this kind of flexibility.
STEP-4 Grow on Email Subscribers
Now that your target customers have taken your quiz, don't show them the results right away. Before showing the quiz results, ensure that a lead capture form pops up; providing quiz takers – the choice to opt-in to your email list. Link the form to your email marketing program, so that people automatically add to the list. Marketers can send varied types of follow-up emails to quiz takers based on their results.
A great way to manage the customers that opt-in to your email is by leveraging email list management software. They are designed specifically to make your email marketing operations easier and can provide you a bird's eye view of everyone on your email list, help you segment the customers, and further refine the list for your marketing campaigns.
How to Generate Leads With Lead Quizzes & Grow Your Business 10x

STEP-5 Customize Quiz Result Pages
The quiz result would be visible to the quiz taker after the email opt-in screen. As marketers, you need to understand the significance of customizing each quiz results page according to the quiz result. This implies that there should be different result pages for varied result types. Remember the points below when customizing quiz results pages:
Give the quiz result to your audience in big and bold letters or certificates. The result should be clearly visible and visually appealing.

You may even add the personality image in the result.

Ensure that there is some explanation about the results. In the case of a personality quiz, you may talk about a few benefits of the personality type in the result. This way your audience may feel good and participate in more of your quizzes.

Encourage quiz takers to share their quiz results on their social media accounts by including the social sharing buttons on your results page. This will surely help you generate more web traffic.
---
Read More: Best SurveyMonkey Quiz Alternatives
---
STEP-6 Pick the Right Quiz Software
Picking the right quiz software is a crucial step, while you build an online quiz to grow your email list. There are various kinds of quiz platforms and plugins available in the market today. Contemplate on all the software features and functionalities, before choosing it. Ask yourself these questions before you buy a quiz maker for business:
Do you need software that helps you personalize the quiz?

How user-friendly is the software for you to set up?

Is the tool well-integrated with your email marketing program?

Do you find the quiz maker compatible with your website platform?

Should there be social sharing buttons on your quiz?

Is it essential for your quiz to be mobile-responsive?
The Bottom Line
We have learnt all the key steps to planning and building a quiz online. It's time now to hunt for the quiz tool that is the most suitable for your business. Never underestimate the power of quizzes in generating leads. Grow your business with ProProfs Quiz Maker.
Do you want a free Quiz Software?
We have the #1 Online Quiz Maker Software for complete learning and assessment starting at $0