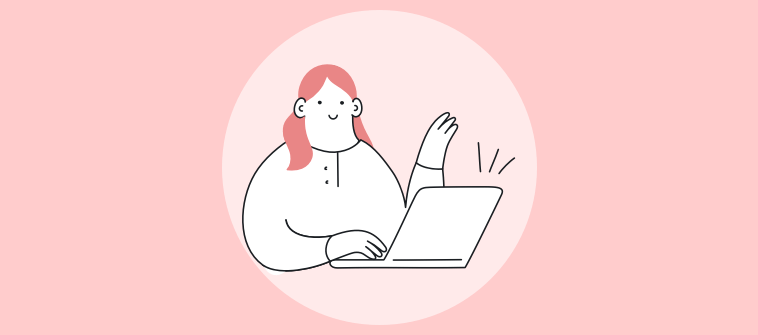 As a kid, I often found it challenging to keep up with my Maths lessons. While all my classmates treaded towards new lessons, I found myself stuck with the current one.
Even as an adult, I look at my colleagues and how they prepare for a presentation. Some of them just fly by without even looking at a paper while I have to do a lot of research.
I wouldn't say that I am a slow learner instead, I have a different learning approach.
We all adapt to a particular method to learn something the best way we can. Some of us read, some watch videos, some listen to audiobooks, etc. The differences in how we understand or comprehend a given piece of information are nothing but a reflection of different learning styles that suit us.
And thus, for every learner, there has to be a way that helps them absorb, process, comprehend, retain and use information in a meaningful way.
In this article, we will look at how an online learning style quiz can help gauge different learning styles out there, identify knowledge gaps, and give results in the form of grades, deeper understanding, and even a more fulfilling educational experience.
But before I hop on to talking about learning style quizzes, I want to throw some light on learning styles.
What is a Learning Style?
A learning style is a set of factors, behaviors, and attitudes that facilitate learning for an individual in a given situation.
Discover more about learning styles in our next section.
What Are the Different Types of Learning Styles?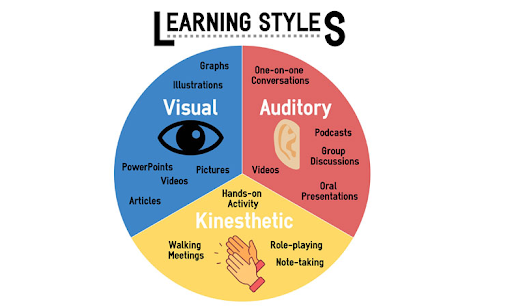 Learning styles differ based on the method of delivery and can suit individuals and groups accordingly. Here are some of the prominent types:
In the visual learning style, learners learn by observing things. They respond to colors, images, diagrams, and fonts. Teachers can use slide presentations, videos, video quizzes, or image-based questions to address this type of learning style. Visual learners learn by visualizing the information presented to them.
In the auditory learning style, learners learn with the help of sound and music. Auditory learners typically have a good understanding of rhythm. Sound and music are great stimulators in this type of learning. The learners in this category are good listeners and learn best through verbal presentations. Teachers can use lectures and speeches to address this type of learning style.
In a verbal learning style, learners prefer the use of words and speech in writing. Verbal learners tend to have excellent vocabulary and are good at all activities that include heavy usage of words like speaking, presenting, and debating. With verbal learners, teachers can improve learning by encouraging them to take notes and written tests or quizzes.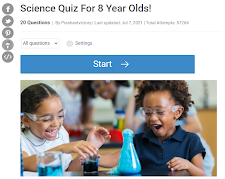 Kinesthetic learning usually involves learning through physical activities. Kinesthetic learners have a good sense of touch and respond better to sports or any activity that engages their senses to provide learning. A good way to achieve the best learning outcomes for kinesthetic learners is by including games and activities that involve the active use of hands and body.
The logical style of learning involves an inclination towards numbers, reasoning, and logic. Logical learning applies problem-solving strategies and scientific reasoning. Logical learners look for patterns and logic to quantify answers and work through problems. Teachers can use deductive reasoning skills, numbers, and letters to teach various concepts, create hypotheses from the coursework, and prove them logically.
Learners with the social learning style learn best in groups. They have fluent verbal skills, are great communicators, and love collaborations, brainstorming sessions, and discussions. To hone social learning skills, you can create online learning groups, peer-review tests, encourage group studying, and more.
The intrapersonal learning style reflects a penchant for self-studying and solitude. Learners with intrapersonal learning styles love to learn in a quiet environment and enjoy tests and quizzes for self-assessment.
In the next section, check out how online quizzes can help you move closer to working with the different learning styles.
How Can Quizzes Help?
The above section underscores that effective teaching involves much more than just conveying to learners what you, as a teacher, already know and what you expect them to know.
Understanding how students learn is a crucial aspect of good teaching. And, to come to terms with such an understanding requires a detailed learning assessment.
You have to be in your learners' shoes to find out whether the teaching imparted to students made any difference to their existing knowledge and also identify knowledge gaps.
Identifying a learners' learning style or how they learn best and catering to those needs can dramatically affect how they understand and connect with the different topics taught to them.
Deborah Smith, an instructor of integrated anatomy & physiology at Shiatsu School of Vermont, revealed that creating quizzes with an online quiz maker helped them create a learning loop for their students. They were able to add diagrams and pictures in the quizzes, which is especially important for learning anatomy and physiology.

With quizzes, the students would get immediate feedback, and so they would use quizzes as a study aid. According to her, the ease of using the quizzes for studying also impacted the students' final grades.
An engaging quiz with a mix of question types, instant feedback, and automated grading allows all learners to reach successful levels of understanding regardless of their preferred learning style.
Why Are Learning Style Quizzes so Important?
After pondering over the use of online quizzes, I've summed up the importance of learning style quizzes in the following points:
✓ are visually appealing and interactive, which keeps students engaged.
✓ A quiz can have multiple attempts for those who benefit from repetition to fully grasp the course/instructions.
✓ Quizzes offer a wide selection of question types that can help address different learning styles. For example:
Individual log-ins can help intrapersonal learners to take the quiz whenever they're comfortable.

Learners who like to learn with printable work (verbal learners), can even print the quizzes.

The audio & video-based questions can help auditory and visual learners understand concepts and then test retention.
Learners who benefit from group learning (social learners), can be a part of online classrooms and you can assign them quizzes for group assessments.
✓ Quizzes help track learner progress, and the detailed reports help teachers create advanced learning paths for each learner.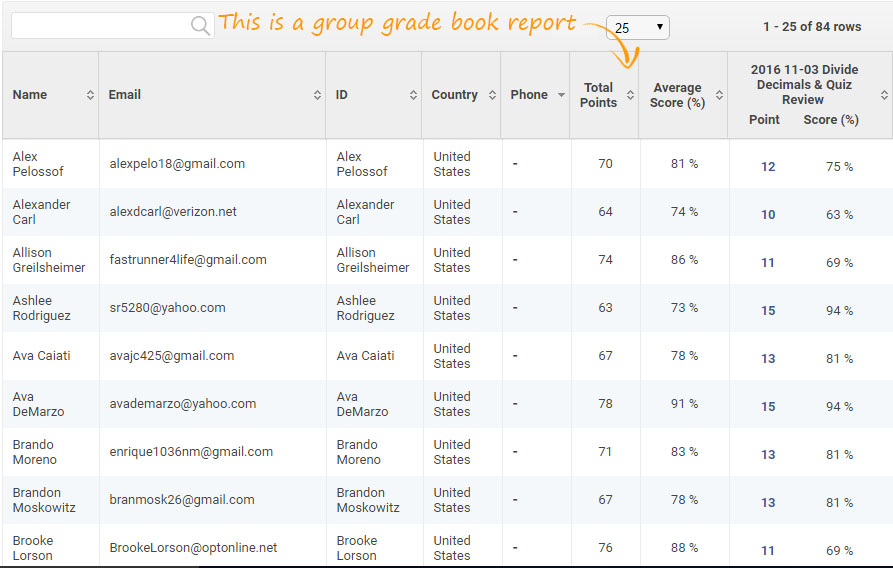 ✓ With online quizzes, you can also provide customized results and feedback to help improve learner performance.
Quizzes are convenient and can be used in both academic and professional settings to educate or train learners.
Real quick, let's look at all the steps you need to take to create a learning style quiz.
How to Create a Learning Style Quiz
A learning style quiz is a scored quiz unless specified otherwise.
Step 1: Click on Create a Quiz on your quiz dashboard, and then on the templates page, click on Create Scored Quiz.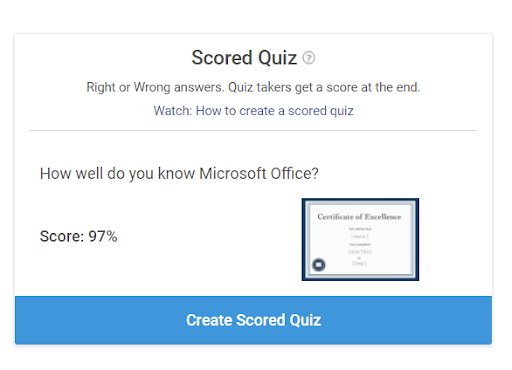 Step 2:
On the next page that appears, click on Create from Scratch.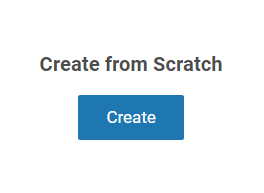 You can also explore the scored quiz templates given on the same page and use any of them to create your quiz in minutes.

Watch: How to Use Quiz Templates to Make Your Own Quiz

Or, search for a ready-to-use quiz in the public library as shown in the image below: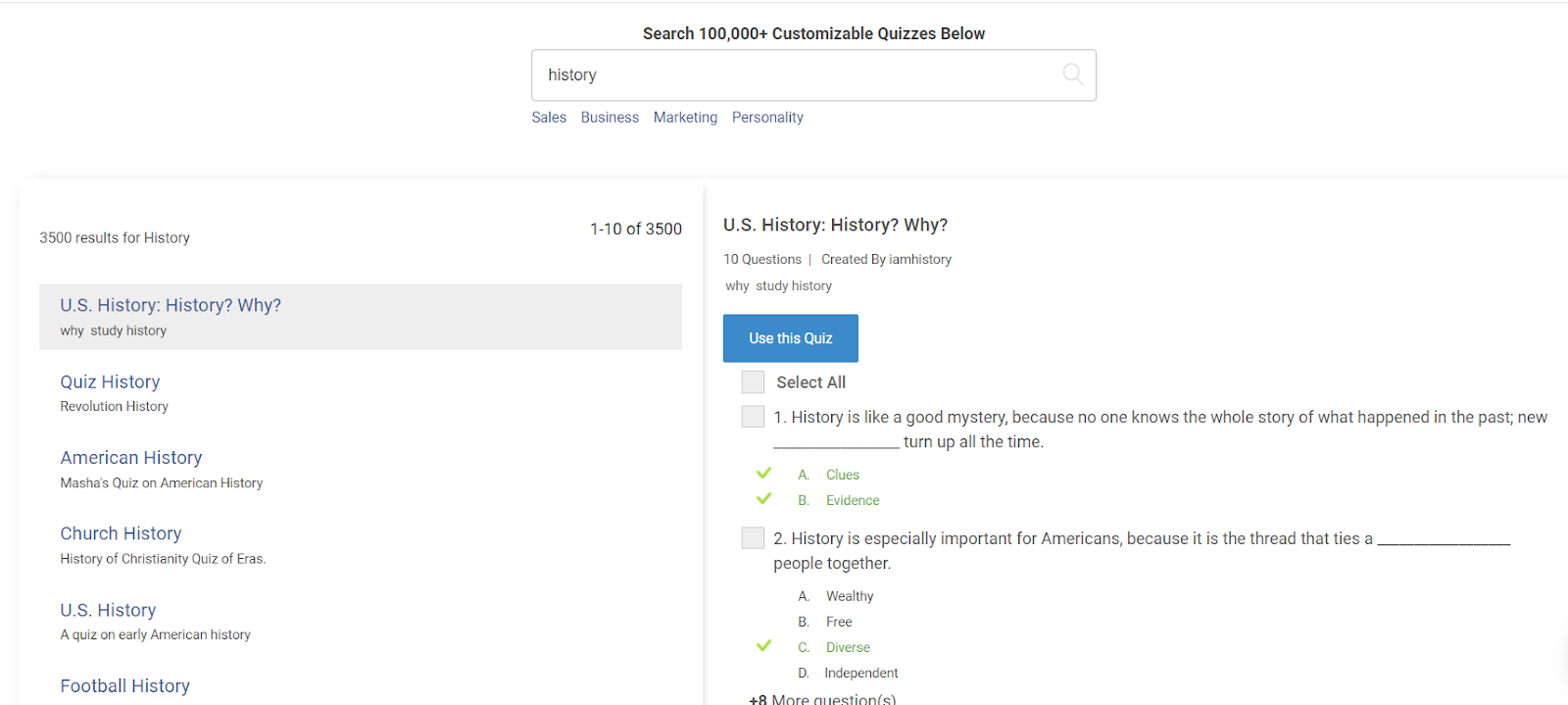 Step-3: In the quiz editor, start building your quiz by adding questions. Locate the +New Question button on the left side of your interface to choose the question types.

Be careful enough to add questions, the answers to which the learners remember for a longer time. You can use a single type of question to build your quiz or use a mix of question types like multiple-choice, true/false, matching, drop-down, and more.
For example, you can use the record video question type to allow your quiz takers to respond to the question by recording or uploading a video.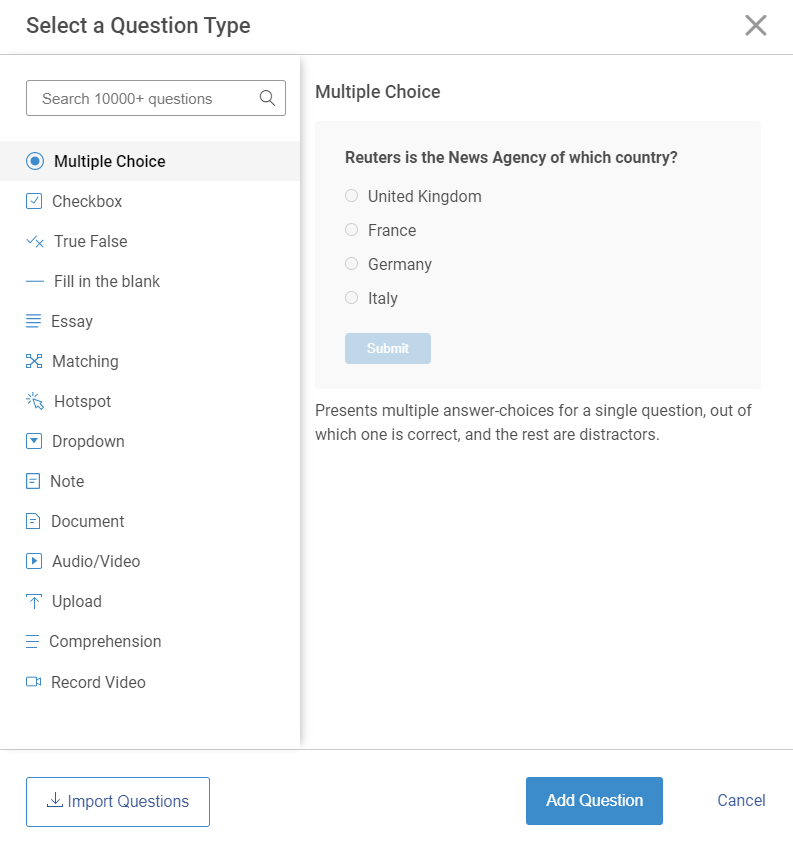 You can either create your own questions or import from the public questions library that offers 100,000+ ready-to-use questions.
Step-4: While adding questions and their answers, assign grades to the correct answer options and feedback. Pre-assigning the grades will automatically grade the questions when the quiz takers answer them. And, the feedback added for correct and incorrect answers will be displayed instantly. The feedback can include an explanation for the correct answer or a link to the relevant study material.

This way, you can turn a mistake into a learning opportunity.
Well, those are all the steps you need to take to create a learning style quiz. After creating the quiz, you can easily share the quiz with your learners via a private link, email it or embed it on a website.
Creating a quiz requires only a few steps. But to perfect it, there are a few more things that you must do. Read about them in the next section.
Top 7 Tips to Create a Learning Style Quiz
These are a few simple things you can do to further improve your learning style quizzes:
✓ Use Professionally Designed Templates
Creating a quiz from scratch will give you a chance to show your creativity, but creating a quiz with the help of professionally designed templates will save a lot of time and tons of effort. Plus, these expert-built templates generally follow the latest trends in design.
✓ Import Questions From a Public Question Library
When creating a quiz from scratch, thinking about the questions to add could take up a lot of time. To avoid that, you can import questions from the public question library. The public question library hosts 100,000+ ready-to-use questions on thousands of topics. You can search for your topic and then choose from the list of questions that appear. Importing questions from the question library can save you hours of work.
✓ Add Images, Videos, and Audio to Questions
Using images and other media in your quiz will help you address different types of learning styles.
For instance, by using images in your questions, you can address the visual learners. Add an image to the question or attach images as the answer options. Associating the correct answer with the image will help them remember the answer for a longer period.
Similarly, you can use videos in your questions. You can either upload a video or embed one from YouTube. Then, you can base your quiz questions on the video.
Here's an example of such a question: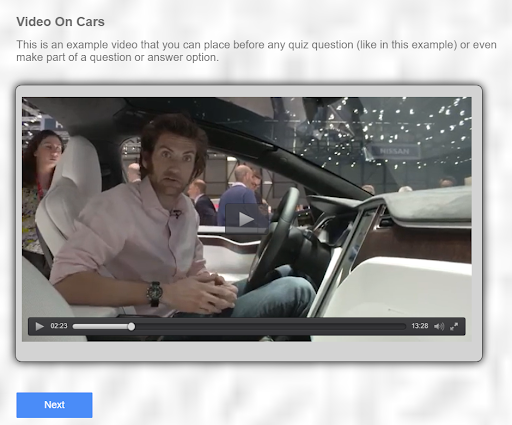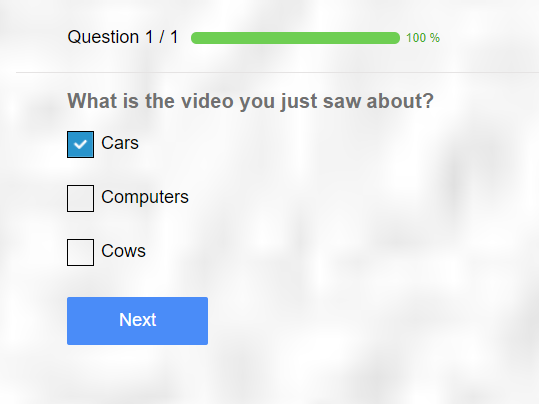 Adding audios to your questions will help you address auditory learners
. Just like you'd do in the case of adding a video, you can attach audio clips to your questions.
Here's an example of such a question: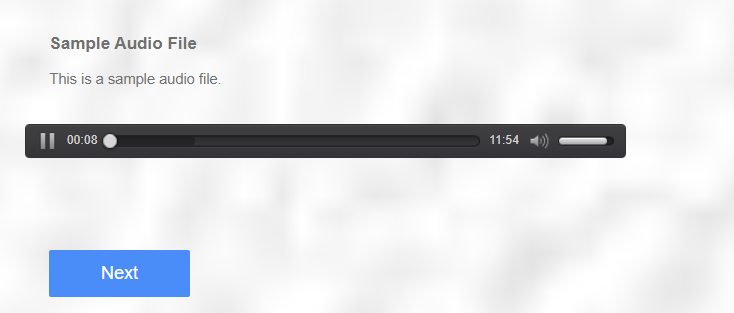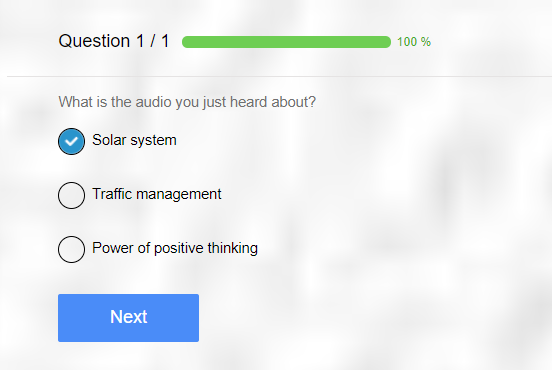 As mentioned above in the steps, you can also use the record video question type to address verbal learners.
✓ Give Instant Feedback
The whole point of giving instant feedback is to create a feedback loop for learners.
With feedback for incorrect answers, learners don't have to wait for the entire result to see where they lacked.
They can instantly see where they made mistakes and go back to studying to improve their learning.
✓ Create Online Classrooms
Creating online classrooms can be a great way to boost learning for learners who like to learn in groups (social learners).You can create different groups of learners and then assign to them different courses and quizzes. Then, the learners can complete the quizzes and self-assess their performance with their peers.
Watch: How To Set up Your Virtual Classroom in 5 Minutes

✓ Configure Settings
After you've created your quiz, and before you've shared it with your learners, it is advisable to configure a few settings such as:
Question randomization:

Randomize the order of questions so that no two learners get the same set of questions. Doing so helps prevent cheating.

Answer shuffling:

Just like randomizing questions, shuffling answer options can also help prevent cheating.

Disabling tab switching:

Disable tab switching while your learners are taking the exam so they can't look up answers on the web.

Availability:

Adjust the time & date to configure your quiz availability.

Password-protection:

Protect your quiz with a unique password to avoid unauthorized access.
✓ Access AI-Generated Reports & Statistics
What good is a learning quiz if you cannot identify the knowledge gaps at the end? To carefully ascertain the strengths & weaknesses of your learners, access the auto-generated reports & statistics. Reports can include all the important big or small details like:
The total time spent in answering the questions

The number of incorrect & correct answers

The average time spent completing the quiz
Having details like these at your fingertips can help you assess your quiz's overall difficulty level and help identify the knowledge gaps. Using the details given in the reports, you can improve your courses, lessons, or instructions.
With these tips, this article is coming to a close. But before that, I will leave you with my top recommendation for building the learning style quiz- the ProProfs online quiz maker.
Want to know why it is the topmost recommendation? Move to the next segment.
Why Use ProProfs to Build a Learning Style Quiz?
ProProfs is cloud-based and doesn't require any kind of software installation. It offers all the features to make sure you have a delightful teaching and learning experience, which makes it a favorite among educators.
Here are some more reasons why you should use it to build learning style quizzes:
It is the world's easiest quiz builder software out there with a short learning curve. People of all skill levels can use it without any problem.
Professionally Designed Templates
You get access to more than 100 professionally designed scored quiz templates that you can use to create a learning style quiz.

With ProProfs' question library that offers 100,000+ ready-to-use questions on thousands of topics, you can enjoy a hassle-free experience of creating online quizzes from scratch.
Add a logo, theme, background image, and fonts of your choice. With ProProfs' white-labeling feature, you can give your quiz a custom look & feel.
The quiz reports are generated automatically. You can view them in real-time or download them in CSV or Excel formats to view later.
100+ Settings & Configurations
You can configure more than 100 settings, including quiz availability, security, notifications, reminders, and more. You can use the outcomes of learning style quizzes to shape your curriculum in a way that aligns with your learners learning styles and, at the same time, challenge them to work on different learning styles as well. The idea is to identify their most prominent learning style and get insights that'd help you bring out the best in your learners. So, without waiting anymore, go build your first learning style quiz today!
Do you want free Quiz Software?
We have the #1 Online Quiz Maker Software for complete learning & assessment