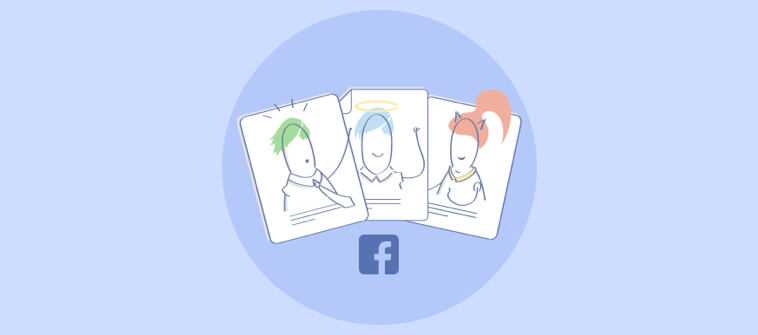 Recently, a number of engaging quizzes have stirred up Facebook. Quizzes on popular TV shows such as Game of Thrones and Harry Potter are some of the most popular facebook quizzes that are smashing traffic records. They are generating more Facebook comment threads than any viral posts in the site's history.
You may find people answering a series of questions that would end in matching their personality to a particular actor, a sports star and even a cartoon character. Recently, I found my cousin took a personality quiz on Facebook to find out which kind of burger she was. After answering a set of questions, she ended up being a double cheese chicken burger!
While these quizzes may seem weird to some of us, they are highly effective in generating leads for brands. People love taking quizzes, and they love them, even more, when the results talk about their personality. Here, we're talking about Personality Quizzes.
Watch this video to Know How to Create a Viral Facebook Quiz Easily

It isn't surprising given the age-old fascination about the existential question – "Who am I?" and also a desire to compare ourselves with others in a social media-obsessed society. This is where a personality quiz for Facebook paves way for brands to dig into their customers' tastes and preferences.
---
Read More:- A Guide To Creating the Perfect Personality Quiz
---
A typical personality quiz includes a set of multiple choice questions that intend to reveal the personality of the quiz participants based on the choices they make. These quizzes are interactive, fun and they tend to keep people on your site longer.
Some of the Most Popular Quizzes
There is a myriad of popular Facebook quizzes floating around on social media that have been created by brands for generating leads, learning about customer traits, building communities, etc.
"Which Harry Potter Character are You?" is the best example of a personality quiz.
Here is a list of the most popular personality quizzes on Facebook:
What Happens When Brands Create a Facebook Personality Quiz?
Creating and Sharing Personality Quizzes on Facebook helps brands achieve the following objectives
Generate Leads – While scored quizzes are great for performance evaluation, personality quizzes are great for lead generation. Brands can achieve this by creating a personality quiz and attaching a lead capture form with it. Whoever takes the quiz enters their contact details in this form, which are used to identify qualified leads.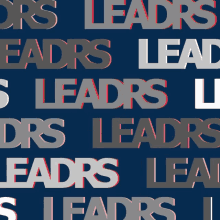 Boost Social Interaction – Facebook personality quizzes are a great way to boost social interaction. You can create a community of like-minded people and get them to promote your brand. This could be achieved by creating a quiz with questions pertaining to your product, including interesting personalities to evoke quiz taker's interests and then associating the brand to a personality to create a community.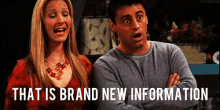 Bring People Closer to the Brand – Quizzes are a big hit on social media. Everyone loves to take a quiz and share quiz results with their friends. These quizzes can often receive thousands, if not millions of shares. Creating customized shareable results can lead people back to your website.
Steps to Create a Facebook Personality Quiz
Creating and sharing a Facebook personality quiz is very easy with ProProfs Quiz Maker.
Although there are no specific rules regarding quiz-making, personality quizzes work on a simple algorithm – there are no right or wrong answers. The available answers are assigned to a finite number of characters/personalities. At the end of the quiz, the character/personality that has the most options assigned to it will be displayed as the final result.
The number of questions and options varies according to the number of characters; the quiz creator has complete control over them. In the case of two or more characters ending up having an equal amount of their assigned options, the character is selected on simple chronology.
So let us start discussing the steps to create a Facebook Personality Quiz:
Step-1: Choosing a Template
When somebody asks how to make a quiz on Facebook, what pops up in one's head is the structure of a quiz i.e., the template. When you begin creating a quiz in ProProfs, you'll first encounter a number of templates that you can choose to edit and create your quiz. Few of the most used personality quiz templates include 'Which Game Of Thrones character are you?", "Which Harry Potter character are you?"
You can either choose any template from this section or create your personality quiz from scratch.
Step-2: Adding Title
The title of a personality quiz should be exciting enough to evoke curiosity such as:
The real challenge with creating a personality quiz lies in naming it. Knowledge quizzes are relatively easier to name. A quiz about Physics can simply be titled 'Physics Quiz' and nobody would bat an eye. Putting a title on personality quizzes is relatively harder.
Quizzes that assign a character have little choice when it comes to naming conventions. The simplest personality quiz title template would be "What <topic> character are you?" This format works for almost every movie, game or book character.
Quizzes that categorize you into a group, a personality trait, etc., follow a broad convention of titles, simply because each topic differs and this is where your creativity can be put to good use. There are a lot of ways to title a grouping character quiz.
The title should question the user without making them aware of it. This question is presented in a slightly imperative manner and that is what engages them. Questions that ask through doubt are also equally engaging.
Key Points for Providing Titles:
Titles should engage the user through doubt and/or mild command
They shouldn't be more than one sentence
Keep the titles simple
Step-3: Adding The Questions
The greatest advantage of creating personality quizzes is the fact that it can repeat the same question and still give a different outcome to different people. Check out various online quiz creators for sample questions. Facebook quiz questions that group or assign a personality can be as simple or as complicated as the creator wants.
A new creator can keep the questions extremely simple.
For Example, "What is your favorite color?", "Are you a person with Obsessive Compulsive Disorder?" etc.
Quizzes that assign characters or personalities based on pop culture usually need a bit more research before creating the questions. Sure they can pull off the questions given above, but the particular questions that target the source material give a more personal feel to the quiz and let the player associate better with the quiz.
A character quiz about Harry Potter that asks about Boggarts will always do better than the one that asks about favorite colors. Key points for creating questions:
Put in a few hours of research for better and more engaging questions

Try not to keep the options too obvious
---
Read More:- How to Create a Quiz that Generates Leads and Sales
---
Step-4: Designing the Personality Section
The quiz personality for a Facebook section is what makes a quiz worth playing, so make sure you concentrate enough time on it. There is no easy way to do it and it takes some patience and a lot of research and practice.
There are various aspects that need to be taken into consideration. The first step is to make sure that the options given in the questions match the personality that has been assigned to it. This is crucial for producing a great quiz.
The second step is to be as descriptive as you can be about the specific personality. Further, remember to personalize the description to make the player actually feel like a particular character. Avoid writing about the character and write about how the character or personality is similar to the player.
The third and final step is to add an image corresponding to the final answer. Images help in making the final answer even more satisfying.
Key points for character creation:
Personalize the character descriptions
Be careful in choosing images for quizzes that assign personality.
Step-5: Adding Multimedia
To make your personality quiz more appealing and interesting, you can add multimedia to your questions or answers. You can even customize the background images as per your brand's themes and colors. This will help personalize your quiz and help people remember your quiz.
Step-6: Sharing on Social Media
Now that you're done with creating your personality quiz for Facebook, it is now ready to be shared. You can share it in two ways. Either by directly posting it on Facebook or by first Embedding it on your Website and then sharing it through the website. Doing this will help bring people back to your website and result in lead generation.
Follow these steps and you're good to go. Creating and sharing a quiz for Facebook will definitely boost your audience engagement and help in lead generation.
Do you want a free Quiz Software?
We have the #1 Online Quiz Maker Software for complete learning and assessment starting at $0