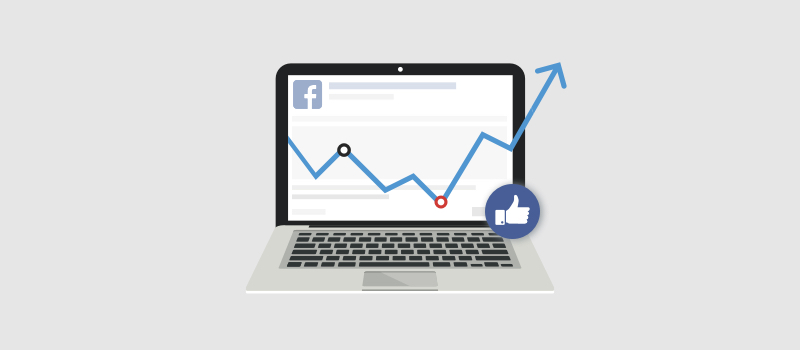 Everyone loves to answer questions (especially about themselves) and give their opinions. Marketers have started capitalizing on these seemingly basic human qualities by using quizzes distributed over social media to engage audiences and drive more traffic to branded websites.
Facebook is the best social media platform for getting quizzes in front of as many eyes as possible. Here are seven strategies for how to get more traffic with Facebook quizzes.
Write a great quiz.
Step one in gaining web traffic via a Facebook quiz is to write a really great quiz. If your quiz isn't great, then none of the other strategies will even come into play. A great quiz is engaging, has a highly clickable title, and is relevant to the audience on a personal level. When you create your quiz, think about your audience and write directly to that audience. Make the questions fun and the results entertaining. Remember, this isn't a formal research survey and you probably aren't offering anything in the way of compensation—so taking the quiz needs to be something that people actually want to do.
The rest of the strategies below detail various ways to encourage quiz-takers to visit your site.
Provide more information about the results on your site.
Have users take the quiz on Facebook, but then redirect them to your website to learn more about the results. This marketing trick is commonly used with online personality quizzes—users can take the personality quiz on Facebook and get a limited set of results, but complete personality profiles are only available on the company's website (sometimes in exchange for an email address).
How to Create a Personality Quiz - 5 Steps to Make a Personality Test

Link to relevant content pages on your site.
Quizzes are probably not the only type of content marketing you are engaging in, so when you are picking your topics and writing your questions, identify posts and pages on your site that would be relevant to your quiz audience. As part of the quiz, provide links to those pages. You can do this throughout the quiz, in the results, as supplementary information, or in some other fashion, depending on which approach is right for your particular topic and format.
Use a call to action.
At the end of the quiz, incorporate a call to action, like having users visit your site to download an e-book or sign up for your newsletter.Even a simple lead-in like "Still have questions about [quiz topic]? Find out more here" can be highly effective at driving quality traffic back to you.
Encourage users to share their results on their Facebook feeds.
Quizzes are a popular type of content to share, especially when they are fun and resonate with their audience. After your users complete your quiz, offer them the opportunity to share their results on their own Facebook feeds. This will often result in even more people taking your quiz and visiting your site.
Collect quiz-takers' email addresses.
Facebook quizzes can also drive traffic indirectly by providing you with contact information for potentially new customers. Rather than having people click on your site directly from the quiz, collect their email addresses and possibly other information, and then use email marketing or other tactics to direct them to your website.
Provide new quiz content often.
A single quiz, even one with plenty of backlinks and social shares, may cause a spike in traffic for a short time, but presumably your goal is to generate more overall engagement. Create a new Facebook quiz every week or two to keep people coming back for more.
Online quizzes are a simple, low-cost way to engage audiences with your organization and your brand. These seven strategies will be invaluable for using Facebook quizzes to drive more traffic to your website.
Do you want a free Training Software?
We have the #1 Learning Management Software for complete learning solution starting at $0