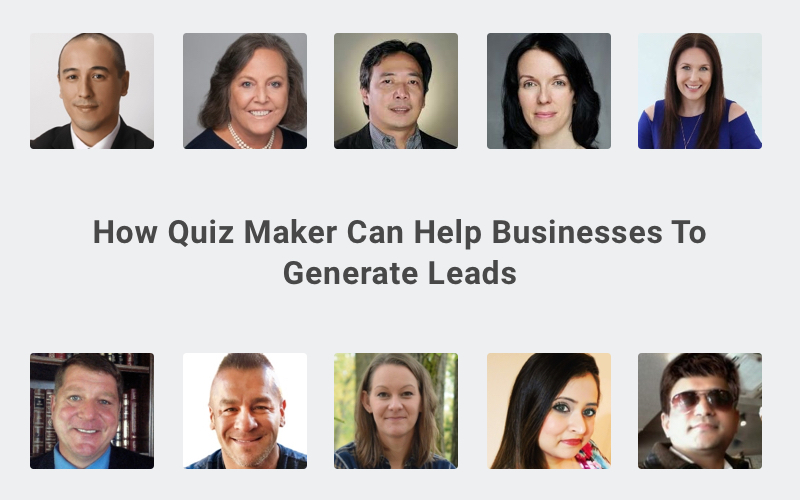 With emerging competition in the world of digital marketing, marketers find it challenging to generate new leads. Even after thorough research and ample resources, businesses failed to generate leads efficiently.
Whenever it came to deciding on a method of lead generation, there used to be a constant battle between traditional techniques and technical advances,
But, there's one tool that has picked up the pace in recent times. It is the quiz maker software for lead generation quizzes.
Lead generation quizzes are not only fun and interesting, but they also play an important role in engaging audiences and capturing leads.
Today, businesses experiment with lead quizzes to generate leads by building interactive quizzes and sharing them on social media. Social media has taken to free lead quizzes with much excitement and efficiently draws in a large audience.
Using quizzes for lead generation has always remained a far-fetched concept. But, with the availability of quiz maker software, it is quite reachable.
Interactive and entertaining, people are always inquisitive to learn more about themselves. This is where a personality quiz helps. A personality quiz software lends the quiz-taker an insight into their persona.
It appeals to the masses and is highly engaging.
Quiz-takers don't mind paying a little fee to take a personality quiz. They are even ready to share their email id and other personal details to check out their quiz results.
Watch How to Embed Lead Generation Quizzes In Your WordPress Blog
When it comes to lead generation for your business, interactive content outshines the static one. 81 percent of marketers feel that this kind of content grabs readers' attention.
Marketers can now build a quiz on ProProfs Quiz Maker from scratch or use the ProProfs library with 1,000,000+ ready-to-use questions and 100k+ customizable quizzes.
Let us now dig further to learn how experts feel about lead generation quizzes. We have 10 experts onboard to pen down their views on how businesses can grow and generate more leads by creating lead quizzes.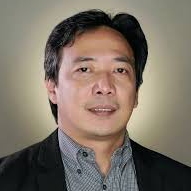 A quiz maker may introduce business concepts. It can spark concepts and ideas to the target market and generate leads for businesses. Through quiz maker, a connection can also be established and from there, start business engagement with clients, thereby, helping the business generate more leads.
Generating business leads becomes easy and quick when you start engaging with your customers. Quizzes play a critical role in not only figuring out what your buyers want but also, making them knowledgeable about your brand. Tweet this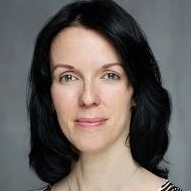 Quizzes and surveys allow brands to engage with their ideal target audience actively; organically generating leads, and planting potential customers in your pipeline.
They can play an instrumental role in your lead generation strategy by naturally sparking interest and curiosity among the target audience, increasing website traffic, qualifying leads, and providing personalized feedback.
Engaging highly-targeted leads has never been easier. Create a short, fun quiz or survey and put it on your homepage replacing the typical 'subscribe to my newsletter' feature.
It isn't enough for your website visitors to subscribe to your newsletter. You need to know what interests them online and quizzes help you find that out. Your target audience becomes more curious when you "let them know themselves". You get personalized feedback in return. Tweet this
John Leh
CEO, Lead Analyst at Talented Learning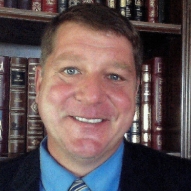 Progressive organizations are using a test question of the day, week or month to drive continuous, lifelong learning with corporate learners. "Test questions can be pushed out via text or email, and learners can receive instant or, delayed instructor feedback." Successful completion of test questions over time can count for compliance training or professional development credit.
As corporate trainers, you need to know if learners of a business or corporate programme are learning and moving ahead in the right direction. Test questions help to assess the knowledge and the retention rate of corporate learners. Tests bring seriousness for the course. Tweet this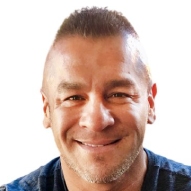 When it comes to generating leads, asking questions is always the best strategy. It helps an individual discover what they need. Once they complete a quiz, you could provide a solution, which results in them becoming a pre-qualified lead. At the same time, this type of approach shows potential customers that you want to understand their needs, irrespective of whether or not you have the solution. Using a tool such as Quiz Maker helps to easily and effectively create a quiz for lead generation.
Quizzes not only help businesses but also customers to comprehend what they need out of your products and services. Quizzing has erupted to become a major lead generation activity. Understand your customers' problems and offer them the right solution. Tweet this
Rachel Frederick
Content Marketing Writer and Small Business Marketing at The Well Balanced Writer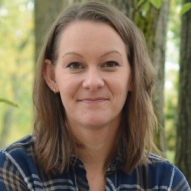 Adding quizzes to your lead generation strategy is an ideal way to learn about customer pain points. Doing so puts you in a perfect position to step in and resolve issues without feeling salesy or pushy. Quizzes add an element of gamification too, which makes them fun.
Quizzes make lead generation easy and fun. When you learn about your customer pain points by using quizzes, resolving them becomes fast.Tweet this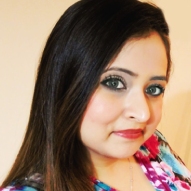 Conducting a personality quiz helps a business to learn about the persona of its customers. Businesses better comprehend their buying behavior and patterns over time. When you learn who is your target audience and how to appeal to consumer buying behavior, sales figures go high. Customers take interest in participating in these quizzes, as they learn about themselves. After all, everybody wants to figure out what kind of person they are. A plethora of quiz software is available to create amazing, engaging, and interactive quizzes. Building quizzes are fun and taking them is all the way more. Get ready to know your customers better!
Your customers like to know themselves and personality quizzes help them to do so. As a business, you can better judge the personality of your buyers. Sales increase only when you are well aware of their buying patterns. Tweet this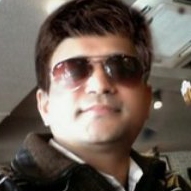 Quizzes enable a business to learn how much their customers know about their brand. Brands test their customers' knowledge of their products and services. They do so by organizing quizzes on social media handles. As a business, you need to know how much is your brand recall and what customers like or dislike about your brand. You may improve on the aspects that make your customers unhappy. You may even figure out where your competitors fare better than you and how you can outshine their offerings. Surveys and quizzes are the best tools to gather primary customer data. This type of market research, ultimately, helps in lead generation.
Gathering primary data is not an easy task but, quizzes make this job easy. Find out where your products and services lack when compared to those of your competitors. Improve them and generate better leads than others in the business. Tweet this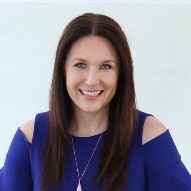 Savvy business owners can use quizzes to generate leads by crafting questions that allow participants to identify their own needs. If you ask the right questions, participants will be in the state of mind where they reflect on their own strengths and weaknesses, while identifying the knowledge gaps. When your business helps fill those gaps, you create a solid lead. Offer follow-up resources, such as videos, white papers, etc., for each question and content as a means to enable participants to engage better with your brand.
Quizzes help your customers to better engage and understand your brand. If your customers get access to resources, such as videos, ebooks, and white papers, after taking a quiz, they tend to participate more, engage and share. Tweet this
Ardath Albee
CEO & B2B Marketing Strategist at Marketing Interactions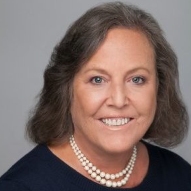 Lead generation is about exchanging valuable information. You want to learn more about your buyers and how to contact them. Your buyers want information that helps them learn or solve a problem. A quiz is a great tool to achieve both goals.
Quizzes build curiosity and motivate participation because they are usually based on answering a question.
Examples Can Include:
What kind of (blank) are you?
How does your cybersecurity maturity rank against your peers?
Do you have the skills to apply AI to drive marketing performance?
Once the quiz has been taken, your prospective buyer enters simple contact information to view the results and show their consent to receive additional related information.
If your quiz is constructed thoughtfully, you learn more about the prospect than just their contact information. Quizzes help you establish your authority on a specific topic.
You also glean insights that will help you to
Segment prospects based on their answers to improve personalization
Send relevant and personalized follow-up information to build engagement and momentum
Quizzes outrank normal subscription forms because they help you understand how you can best engage each prospect.
Way better than subscription forms, quizzes help you and your buyers. You can learn more about them and they can resolve their problems. You can even segment prospects and send personalized and relevant information. Tweet this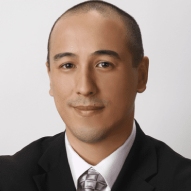 Quizzes are one of the most powerful ways to generate online leads.
The reason they work so well is that, depending on the type of quiz being used, people are drawn to the curiosity of testing their own intellect. They want to find out where they stand compared to others.

For Example, a quiz titled "What kind of manager are you?" naturally makes the visitor want to know what are the different types of managers. Also, they are able to figure out the type of manager who appeals to their curiosity. Another example is a quiz titled "Do you know the 10 most important aspects of managing a team?" This appeals to the visitor's desire to demonstrate their knowledge and expertise.

Leveraging these psychological principles can greatly increase the opt-in rate as compared to the more traditional lead capture device such as a white paper, ebook, or special report.
Another benefit of using quizzes for lead generation is that they can be shared. Sharing quizzes on social media platforms helps to drive even more traffic and leads to the quiz. BuzzSumo reported that their average quizzes were shared 1,900 times.
Quizzes are a powerful tool to drive more traffic, get qualified leads, and ultimately increase revenue.
When quizzes appeal to the psychology of your website visitors or target audience, their participation and engagement increases. With more web traffic, lead generation becomes quick and revenues go higher. Tweet this
Takeaway
A business cannot underestimate the relevance of quiz in today's highly competitive world. Conducting quizzes is one of the most ideal means of lead generation. Whether your customers participate in a personality quiz or, knowledge test, you learn better about the quiz-takers. When you know about the customer profile, their taste, and preference, buying behavior and patterns, you can effectively deal with them. Lead generation becomes easy and quick.
Do you want a free Quiz Software?
We have the #1 Online Quiz Maker Software for complete learning and assessment starting at $0