SAT* Critical reading Study Guide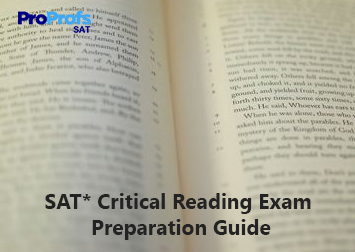 Welcome to the Free SAT Critical Reading Study Guide! The articles in the guide below are organized by question type and are short enough for most students to cover thoroughly in about an hour.
The SAT critical reading section, (formerly called verbal section), includes short and long reading passages. It comprises of sentence-completion questions and passage-based reading questions that are covered below in two guides: Sentence Completion Guide and SAT Critical Reading Guide.
Use the guides well and enjoy!