Take This SAT Reading Vocabulary Quiz!
10 Questions
| Total Attempts: 524
---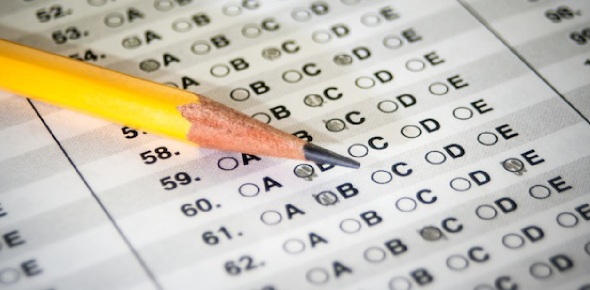 The SAT Vocabulary Test is a systematized test or college students who are willing to take admission in the United States. This test covers educational basics like math, critical reading, and writing and vocabulary. This quiz has been designed to improve your vocabulary and test your knowledge. So, let's expand your word power and knowledge. All the best!
---
1.

Depreciate

A.&nbsp

To rebuke or remonstrate at length

B.&nbsp

To expose the falseness of

C.&nbsp

D.&nbsp

2.

Destitute

A.&nbsp

B.&nbsp

Yo stray from the desired topic

C.&nbsp

D.&nbsp

To expose the falseness of

3.

Blatant

A.&nbsp

Totally or offensively stated; obvious

B.&nbsp

C.&nbsp

D.&nbsp

4.

Digress

A.&nbsp

B.&nbsp

C.&nbsp

To stray from the desired topic

D.&nbsp

5.

Assuage

A.&nbsp

To restrict with chain or shackle

B.&nbsp

To send or thrust with great vigor

C.&nbsp

D.&nbsp

Totally or offensively stated; obvious

6.

Berate

A.&nbsp

B.&nbsp

C.&nbsp

D.&nbsp

To rebuke or remonstrate at length

7.

Avow

A.&nbsp

To state to be true; claim

B.&nbsp

C.&nbsp

D.&nbsp

8.

Deviate

A.&nbsp

B.&nbsp

To expose the falseness of

C.&nbsp

D.&nbsp

To turn aside from established ways

9.

Daunt

A.&nbsp

To discourage or intimidate

B.&nbsp

To send or thrust with great vigor

C.&nbsp

D.&nbsp

10.

Condone

A.&nbsp

B.&nbsp

To forgive ; to overlook; to approve

C.&nbsp

D.&nbsp