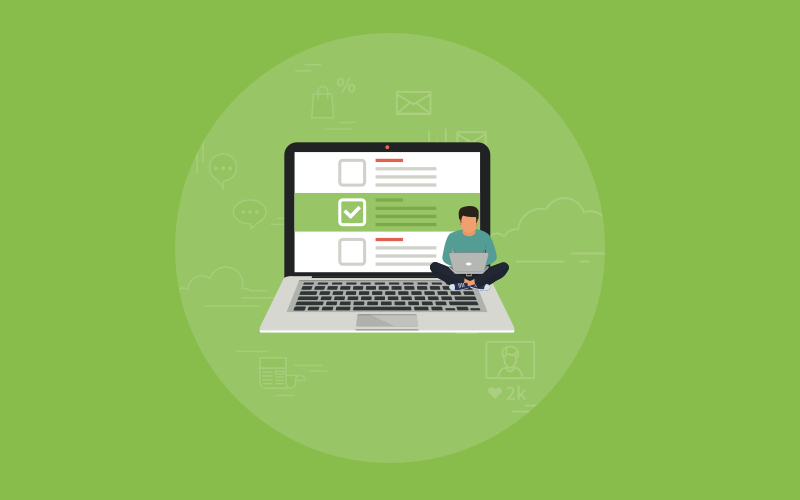 One of the biggest challenges that most teachers face is drawing students' towards the courses. Although teachers work hard to make their students understand the complex concepts, they still feel disinterested and bored during the lectures due to which they fail to get good grades.
However, to make the teaching methods effective and interesting, educational institutions need to redefine the learning process with fresh and innovative ideas. One such way is using eLearning courses and assessments.
Have you ever thought why your students are unable to retain the information for a longer time? This is because the lectures lack quick assessments which enable students to know how far they have understood the topic.
Conducting online assessments is the best way to track your students' performance and progress. All you need to do is get a reliable quiz maker that allows you to create online tests easily and quickly for your students.
Let's discuss how a quiz maker simplifies the entire learning process for students as well as for the teachers.
1. Gives a Better Overview
Usually, when students look at a long list of questions, they become highly strung, and there is a probability that they skip the questions of which they do not know the answers. The best part of using a quiz maker is that it gives a better overview of questions. You can show one question at a time and set a reminder for the same that the answer cannot be left blank. This way, the students will attend each of them and learn from their mistakes.
Watch: How to Create Online Tests
2. Allows Assessment Customization
Lengthy questions are difficult to understand not only for students but also for teachers when it comes to checking their multiple copies. Quiz maker, on the other hand, allows you to create different types of quizzes according to your requirement and convenience. Multiple choice questions, fill in the blanks, audio and video questions are intuitive for students and draw their attention. In fact, quiz maker also provides a predefined template using which teachers can simplify their work and save their time and effort.
3. Provides Automatic Grading
It is an extremely daunting task to evaluate multiple copies of answer sheets manually to provide accurate grades. With quiz maker, you need not require to do the heavy lifting. It comes with an automatic grading feature which evaluates the question programmatically. All you need to do is feed the answers at the time of creating the online tests. Set the level of your quiz as pass or fail to let your students know the final results. This way, your students will be happy to get instant results and can focus more on their areas of improvement.
4. Multi-Device Compatibility
The best part of creating online quizzes is that they are compatible with almost every device be it a smartphone, iPad, or desktop. Due to the compatible nature, these quizzes simplify the learning process to a great extent. As we know, students are already burdened with loads of courses; they do not have time to do an additional activity. That is when online quizzes play their part. They provide flexibility to the students which means they can take the quiz from home or school as per their convenience.
5. Issue Certificates
Expecting your students to complete academic quizzes without an enticing offer isn't a good strategy. Every student requires motivation or an incentive to complete an online test. Knowing that a reward is waiting post quiz completion, students will concentrate more to get good results. Therefore, choose a quiz maker that allows you to issue certificates to the quiz takers after the completion of the test.
How to Create Custom Certificates With Your Own Logo and Branding
Start Creating Online Quizzes!
Now that you know the best way of creating online tests, you should start researching about a reliable and advanced quiz maker. Make sure it offers all the features and benefits that you require. Although there are several options of quiz maker on the Internet, it's advisable to go for a free trial demo version before finalizing. This way, you can get an idea of its functionality and usage. Finalize once you think it's a great catch.
Do you want a free Quiz Software?
We have the #1 Online Quiz Maker Software for complete learning and assessment starting at $0