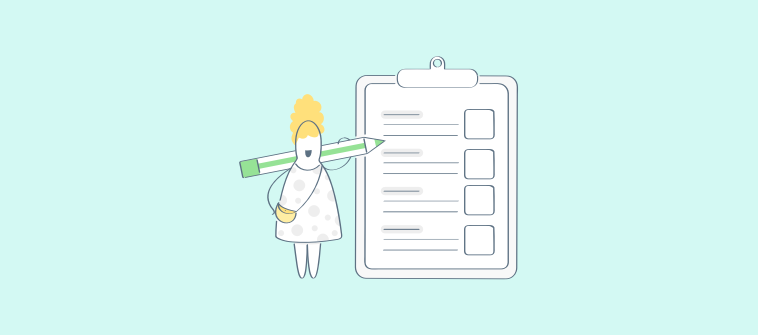 Online exams these days are becoming a rage amongst educators. And why shouldn't they be? They take away the hassles of creating, distributing, and grading the exam papers.
The idea of pen-paper has already become redundant and might soon be wiped off completely.
There are many ways to create exams and quizzes. But, if you are looking for an easy way out then using an online exam maker is the best option. Almost all types of exam maker software are incredibly easy to use.
You just have to follow the steps and keep adding questions you deem best for the exam. This simple, easy, and convenient way of creating exams can save you the time and hassle of having to write down each question on a piece of paper.
You can simply search the Internet for questions or look at samples of exams to get an idea of how to structure your questions. After searching for the questions, all you have to do is copy and paste them into the exam maker.
Here's a detailed explanation of what I've been talking about in the above lines:
Sign-up on an online exam software.

Look up the scored exam templates to find the one that's closest to the type of exam you want to create.

Edit the information in the template like the name and description to create your own exam paper. You can even create an exam from scratch.

To add questions, use the question bank which has a collection of more than 100,000 ready-to-use questions on different topics. Search your topic and import the most relevant questions.

You can choose from 10 different types of questions like the multiple-choice questions, fill-in-the-blanks, matching, hotspot questions, etc.

To make the grading part easier, pre-assign scores to the correct answers with the help of an automated grading feature. You can also assign instant feedback including an explanation for correct answers.

You can even add images and videos to your questions and answers.
Keep adding questions in the same way until you reach the desired number and it's done. You can then share it directly with students on their email ids.
It's that easy!
Watch This Video to Know How To Create online Tests Using ProProfs Quiz Maker
Why Do We Still Need to Emphasize the Need for Online Exams?
Even though creating online exams seems easy (just how I explained above), some people really fret about the success of online exams.
In a study titled "Online Exams and Cheating: An Empirical Analysis of Business Students' Views" conducted by Research Gate, it was revealed that- 73.6% of the students in the sample held the perception that it is easier to cheat in an online versus the traditional course.
This is quite an alarming number, and probably the reason why many educators refrain from conducting student assessments online or an online exam platform.
However, little do they know that if they use a secure exam software like the ProProfs Online Exam Software, the chances of cheating can be diminished to a minimum or none.
The cheating controls and security configurations available with the software let you configure your settings like question randomization, answer shuffling, and question pooling that are perfect features to prevent cheating in an online exam.
---
Read More:- How to Create Exams Online with Online Exam Software
---
3 Keys to Unlocking Successful Online Exams Using an Online Exam Maker
Creating successful online exams with an online exam maker is as easy as slicing butter with a knife. Also, here are the three keys that will help you create successful online exams with an online exam maker:
Choose the Type of Exam
One of the problems many people face when using a free online exam maker is determining the type of exam which you need to create. Therefore, before actually beginning with the exam creating process, it is advised to determine the type of exam you want to create.
For example, if you are looking for an easy exam maker alternative to create a short exam which can give you a good knowledge about the potential of a student or candidate, consider creating a multiple-choice question exam.
If you want to create an exam which is based on course books, consider creating short-answers or essay exams. Similarly, you can use a free multiple-choice exam maker to create a multiple-choice test. Multiple-choice tests can also be created with any online test maker that offers multiple-choice question type or the best exam maker software higher education.
But if you want to determine the full potential of the candidate for the purpose of recruitment, mix it all up and create a timed, take-home, short answer, essay, and multiple-choice exam using a free multiple-choice exam maker.
However, make sure you give clear directions in all of the exams on how to attempt various parts of the test. The directions to each part of the exam should give the people who are attempting the test details on how to answer the questions.
Valuable, Appropriate & Quality Questions
To create an effective exam using an exam maker, you have to structure valuable, appropriate, and good quality questions. It is advised to keep your target audience in mind when creating an exam.
To structure good quality questions, you can consider searching the Internet or perhaps re-organize study notes into questions and note down their answers separately. In addition, make sure to mix up question styles by including true or false questions or mixing up the answers to various questions.
Don't feel afraid to incorporate ideas of other people, as creating a good exam requires good ideas and inspiration. You can even include trick questions, but it's better not to as it will only confuse the person appearing for the test.
All in all, it is imperative that you always create good quality questions when using exam makers to make the learning experience better for the students giving the test and for you as well.
Add Flash Videos
Now that you have determined the type of exam which needs to be created and structured good quality questions to make the exam a little more interesting and attractive, try adding a few flash videos. These flash videos can either be a hint to the answer or be something to throw the exam takers off track.
Most exam makers will give you the option to insert a flash video on the question page. Usually, you will be required to add the video to the question. You can add videos related to your business and what you do to give potential candidates an idea of what to expect.
Way to Go!
So, now that you are familiar with the three keys to unlocking successful online exams with an online exam maker, creating an effective and interesting exam won't be a problem. All you gotta do is look up the web and choose the best online exam software or a quiz maker.
You'll be surprised to see how it helps you save tons of time and makes the whole assessment process much easier and fun!
Do you want a free Quiz Software?
We have the #1 Online Quiz Maker Software for complete learning and assessment starting at $0