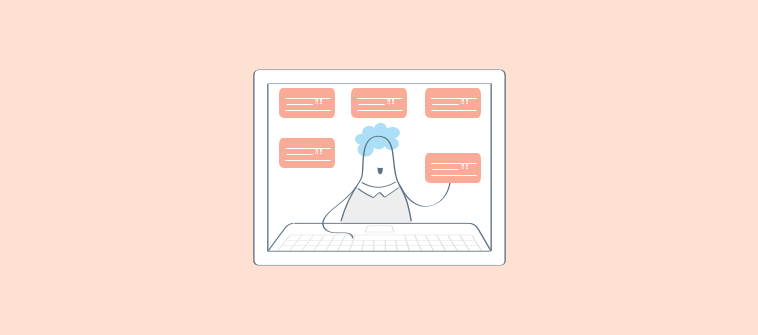 Online teaching software can be of great assistance to teachers.

Here's a real-life example that demonstrates how it's so.
John Mitchell, the Chairman of the Department of Science at Lincoln High School, Harrison County, West Virginia, faced a challenge. He had 125 classroom students and over 700 students worldwide. Teaching them using conventional methods was an uphill task.
So, he needed a mechanism for these students to visit his science website and take tests.
After some research, John finally realized that using software for online teaching was the best bet to make his job easier and save him hours of hard work he would otherwise spend designing, distributing, and grading tests.
Using the online teaching tool, he could automate the process, which earlier used to take him over 5 hours to complete.
Also, the software helped him tackle other challenges that teachers usually face in their line of work. Well, lucky for John!
We know how hard being a teacher is. Whether it is elementary or higher education, teaching has challenges at every step of the way.
But the good news is that most of the time, adopting the best online teaching software can be a panacea.
What Is Online Teaching Software?
Online teaching software is a web-based application that automates how teachers create, manage, deliver, track, and analyze courses, exams, lessons, and tests. It helps them simplify all these routine tasks by centrally managing them in one place with speed and efficiency.
A standalone quiz-making tool or one integrated with a learning management system (LMS) is an example of such a tool. Many teachers in schools and higher education rely on these solutions to streamline teaching and assessment.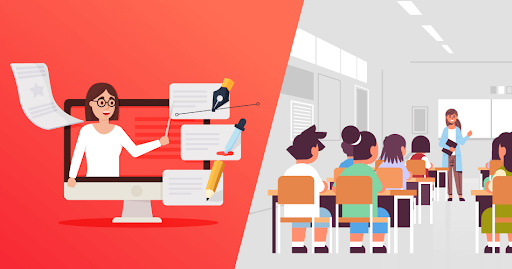 Source: NERDYNAUT
Now, let's look at how such a software system works to make things easier for teachers.
How Does Online Teaching Software Work?
To keep it simple, let's understand this with an example of ProProfs Online Teaching Software, one of the best software for online teaching.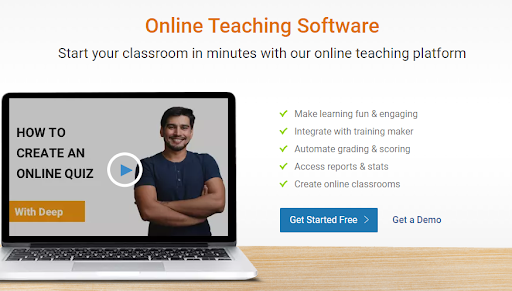 1. Creates Assessments in Minutes
Creating student assessments is one of the most stressful tasks for a teacher. They have to create a format, choose the right questions, and assign adequate time and scores for each question.
Robust teaching software lets teachers build online tests and exams in minutes with ready-to-use templates and questions. Teachers can use the questions and questions as-is or edit them based on their requirements.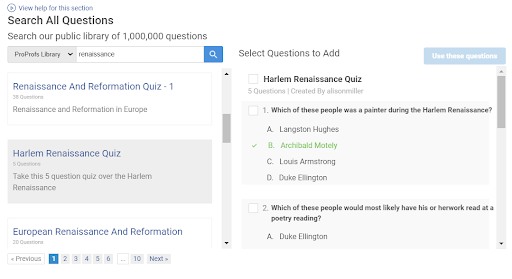 2. Automates Grading
Like creating assessments, grading them is another stressful task for teachers, more so if they do it manually. They spend hours grading the answers and sharing feedback.
However, with automated grading and instant feedback features, online quiz software helps teachers save time and effort they'd otherwise spend on grading questions manually.
Pre-assigning grades and scores to questions allows the system to automatically grade questions when attempted.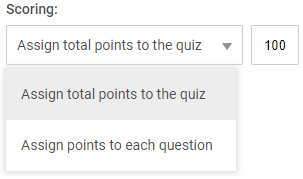 3. Generates Detailed Reports
Manually preparing a report is hectic and often misses out on useful insights crucial for an impartial evaluation.
A test generator, or exam maker, automatically generates detailed reports for all the tests attempted by students. AI-powered reports include details such as the total number of attempts, individual scores, time taken to finish a quiz, the hardest and easiest questions, and more.
Recent Activity Report

Advanced Progress Report

Grade Book Report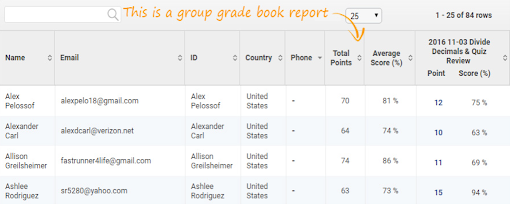 All these reports provide valuable insights that help teachers identify knowledge gaps and prepare students' instructions better.
4. Helps Prevent Cheating
One of the major challenges while assessing students is to prevent cheating on online tests or exams. It is a major concern, especially when the teachers are conducting assessments remotely.
In a non-invigilated environment, there's a possibility of copying answers or looking up answers on the internet. But, when using online software for teaching, you can configure settings to prevent cheating in the following ways:
Randomize the order of questions, so everyone gets a different set

Shuffle answer options, so it becomes difficult to copy answers

Disable tab switching so answers can't be looked up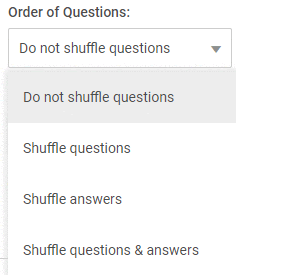 Configuring these settings is an effective way to ensure students don't cheat during your assessments.
5. Lets You Quiz Anytime, Anywhere
The assessments created with an online quiz maker for teachers are mobile-friendly, and perfectly fit the screen size of smartphones and tablets. Teachers can share a quiz or test as a link via email or even embed them on a website.
This way, students can take the tests or quizzes within the specified time or anytime, anywhere, and teachers get real-time reports as students attempt them.
Watch: How to Share Your Quiz With Learners
Now that you know what online teaching software is and how it works, let's explore the benefits they provide to teachers.
5 Benefits of Online Teaching Software for Teachers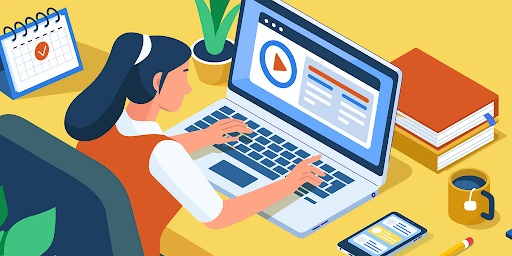 Source: EdSurge
Online teaching software offers numerous benefits to teachers. Here are the most significant ones:
It

reduces teachers' burden

by providing features such as automated grading, instant feedback, auto-generated reports, and security configurations. Most of their repetitive and time-consuming tasks are taken care of by the software.

With such software,

teaching and learning can take place almost everywhere

, as teachers and students can access quizzes or tests from any place using portable devices like smartphones or laptops.

Online teaching platforms

widen the reach and access

, allowing users to participate easily, especially those teachers and students who tutor/study from home.

It

allows for better learning through enhanced capabilities

. It lets teachers use different question types in assessments that address different learning styles.

It

makes sharing information easier

, which can be seen as the most basic and important use of these tools. Since it facilitates access to and sharing resources in a digital format, accessing material from digital libraries, social networking sites, and search engines becomes easier.
Now, let's circle back to our primary concern- the challenges teachers face and how online teaching software can help overcome them.
Watch: How to Use Online Quiz Maker for Teachers
5 Challenges That Teachers Face and How Online Teaching Tools Help Overcome Them
Teachers face new challenges every day. It doesn't matter if they're starting new or have taught for decades. They are expected to tackle the challenges in a way that does not impede the overall learning experience of their students.
Devising a solution often takes time and can cause stress. But, with a blend of technology and the best practices, it can become easier than it ever did.
Here's a list of the most common challenges faced by teachers and the solutions provided by the best online teaching software. Let's take a look.
Challenge #1: Making Learning Fun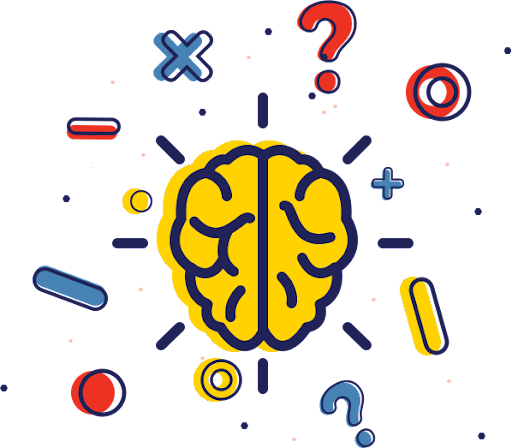 Source: funlearningforyouth
Most problems faced by a teacher during instruction are in the following forms:
Lack of student engagement

Lack of participation by students

Less knowledge retention
The failure to make learning fun is the real culprit here.
Solution
For better student engagement and knowledge retention, a teacher must have the right tools for online teaching, which make students avoid skipping classes, cover all topics, gamify learning, and more.
With quiz software, teachers can create engaging and fun-filled quizzes. Creating fun quizzes will have students looking forward to more learning, which is a great way of boosting participation.
It can make the entire process of learning with quizzes engaging by:
Using images & videos to make quizzes interesting

Adding hints or explanations to questions for the correct answers

Allowing performance comparison on the leaderboard

Giving custom quiz certificates to learners once they've completed a quiz
For example, teachers can add images or videos within questions or answer options. Various studies have shown that people tend to remember a piece of information better and longer if they involve images.
This matching question is a great example of an image-based question. It has images of the Wonders of the World instead of their names.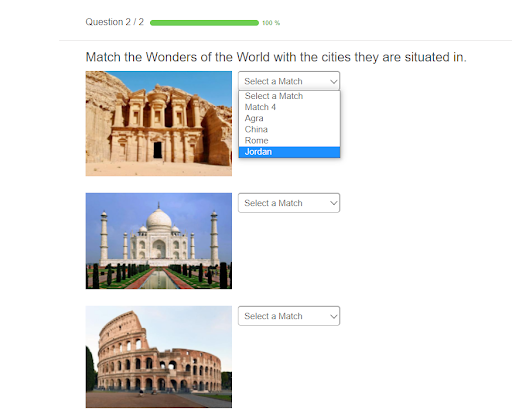 Adding images will boost retention by making learning much more exciting. Also, with quiz software, teachers can create customized quiz completion certificates with students' scores to boost their morale.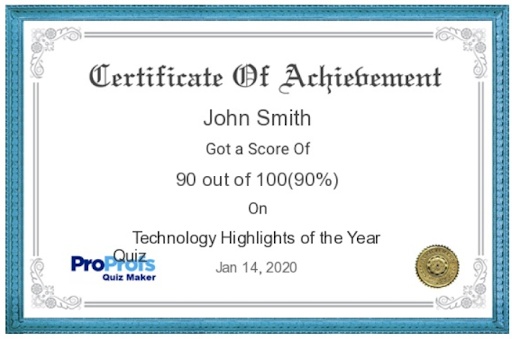 Watch: How to Create Custom Certificates
Challenge #2: Identifying Knowledge Gaps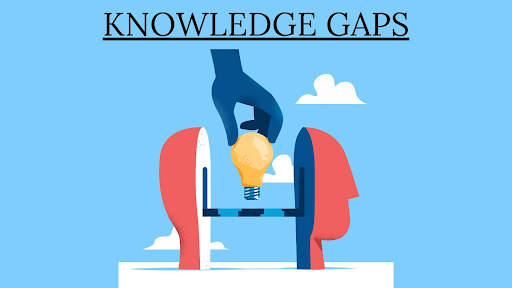 Source: MARKETING91
The next big task for a teacher is to identify knowledge gaps. Ask any teacher today, and they will tell you that this task takes up most of their time.
They have to devote many hours outside of their work schedule to design test papers and distribute them weekly, monthly, and quarterly.
Solution
Using the best quiz maker software to create quizzes or tests and assigning them to your learners is a great way to identify knowledge gaps. Teachers can create formative assessments to see how much their learners already know about a topic, or summative assessments to assess knowledge retention from a topic they've taught their learners.
Teachers can also access auto-generated reports to identify knowledge gaps.
Tests or short quizzes created with online test generators automatically produce a detailed report of all the learners' activities and performance. Teachers can access these reports to view details like the number of correct and incorrect answers, time spent answering a question, total time spent completing the test, questions that were skipped, etc.
They can compare the reports of formative and summative assessments to see how far their learners have come in terms of their learning and how much they're yet to learn.
Also, when a test is conducted online, teachers don't even need to have the tests invigilated physically. All it takes is to configure the security settings, and the rest is taken care of. They can prevent cheating by randomizing questions, shuffling answer options, and creating private links.
With these settings in place, learners can't cheat, and hence the reports are genuine.
Watch: How to Create an Online Quiz in Under 5 Mins
Challenge #3: Assigning Scores & Feedback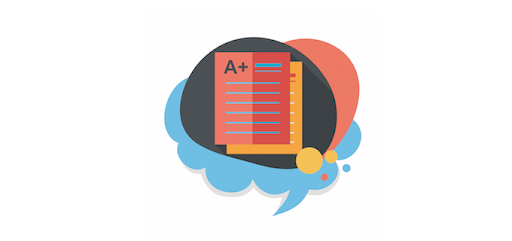 Source: MiddleWeb
Grading each answer in a test and providing feedback is probably the most time-consuming task for teachers.
They need to add comments on the strengths and weaknesses of each learner and ensure that actual learning takes place. The most common problem areas in assessments include:
Heaps of tests papers to grade

Writing feedback for each test paper

Making sure the test papers don't leak
Solution
A test or assessment built through the best online assessment software enables teachers to create dynamic feedback depending on the answer given to a specific question.
Teachers can save hours of grading and writing individual feedback by assigning automated scores and grades for correct answers. Automating scores and grades can save teachers from grading each test or quiz individually and manually. Teachers can even create prompt feedback to display when students complete answering a question.
When results are automatically and instantly calculated and communicated to both instructor and students, it becomes easier for teachers to review results in real-time for meaningful analysis.
Challenge #4: Measuring & Comparing Teaching Effectiveness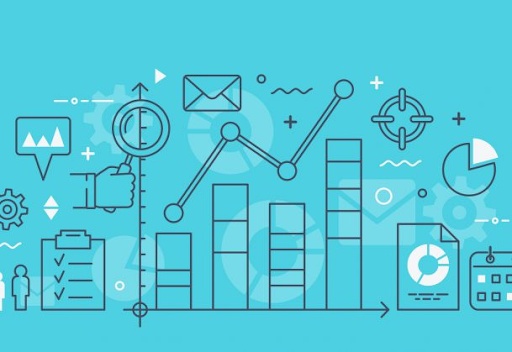 Source: APS
Besides spending too much time creating assessments, teachers spend a lot of their time preparing reports & statistics. In addition to preparing individual reports, teachers also have to:
Compare scores with previous papers

Analyze results
Solution
Teachers can easily monitor learner progress and analyze results by automating reports & stats in online assessment software.
This way, it becomes easier to review detailed individual reports, including the date the test was taken, how long it took learners to complete it, their scores, and a link to their scored reports.
Teachers can also view stats, such as the number of questions answered correctly, the average score, the minimum score needed to pass, the question difficulty level, etc. They can even download these reports in SCD, Excel, or text formats using an online test creator.
Watch: How to Review Quiz Reports & Statistics
Challenge #5: Continuously Improving Instructions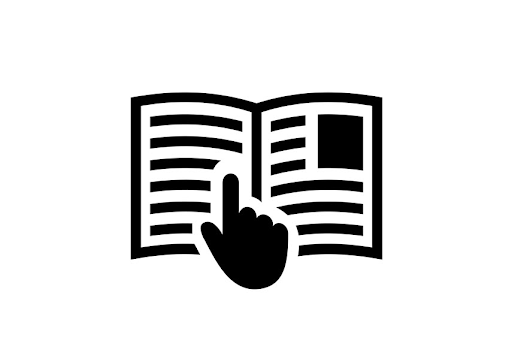 Source: TechSmith
Different students are characterized by different paces of learning. Applying a fixed curriculum to students with vastly different needs can be counterproductive.
For example, in a geography test, student A might score 10 on 10 while student B might score five on 10. It points out the difference in their learning capacity and knowledge retention.
Adapting lessons to students and tailoring instructions to their needs take time if the students having different scores are grouped together and assigned the same set of instructions.
So broadly, the problems are:
Grouping students based on different scores

Assigning reframed instructions to students
Solution
One of the solutions to tackle these challenges is adopting software for online teaching or quizzes to assess students and measure learning effectiveness.
Software for online teaching makes creating quizzes quick and easy. They help ensure that students understand what you're teaching and, in case they don't, where your teaching has missed the mark.
With online teaching tools, teachers can create online classrooms where they can add different learner groups and assign them quizzes and courses from a centralized place. Once logged in, learners can see all the quizzes or courses they need to take.
Teachers can see what students have completed in the past, including their previous scores, certificates, etc.
Here are some real-life accounts of users who adopted various interactive software for online teaching & learning. You can understand the benefits of the solutions better from these stories.
Case Studies
These teachers and instructors sought help from online teaching resources when faced with challenges and got incredible results.
1. Ringling College of Art & Design

Carl Powell and his team spent too many hours a week building quizzes, sharing with their trainees, and then grading them. Adopting online quiz software helped them streamline their quiz-building process and also helped them save hours that they were spending earlier on grading quizzes.
2. Sequoia Middle School

How to Choose the Best Quiz SoftwareKarla Stevenson was facing trouble with effectively assessing her students' knowledge for a band class until she discovered ProProfs Quiz Maker. She could then access detailed reports for the quizzes she built using the software.
The reports and statistics generated by the software provided useful insights that she could use to improve her teaching. She was also able to provide immediate feedback to her students to help them improve their understanding of the topics.
3. Franklin County High School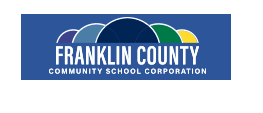 Brad Stacy, a teacher at Franklin County High School, said they were struggling to find a way to create evaluations using a flexible tool that would allow them to prevent cheating. Switching to an online quiz maker allowed them to create evaluations with the help of a question bank.
It also let them randomize the order of questions and answers to prevent cheating along with automated grading.
How to Choose the Best Online Teaching Software
Most people know that educational tools can help them with online teaching at multiple levels. But the tricky part is figuring out how to choose the best one.
Adopting the wrong or less-than-optimal teaching software for teachers will cause more problems than solutions. Also, changing such tools is often expensive and cumbersome.
Therefore, the best way is to adopt the right solution and use it for years. For this, you can compare multiple tools on the market in terms of features, pros & cons, and pricing and pick the one that suits your needs.
Here are some features and corresponding benefits you should consider in a tool for online teaching and assessment.
First of all, the solution you choose should be easy to use. This applies to not only you as a teacher but also to students. Users of all skill levels should find the software usable. It will increase the adoption rate.
Grading and feedback are vital elements in any educational process. The tool you're considering should allow automatic grading to save time and ensure transparency. Similarly, it should support an instant and personalized feedback system based on the responses your learners give.
You should be able to set up the solution and run it your way. Whether it is the notifications, security & privacy, question skipping prevention, or the number of attempts allowed, the tool should enable customized teaching and learning experiences.
Make sure the online teaching software seamlessly integrates with your most-used tools, such as CMS, email marketing tools, and video conferencing systems. This will save you from the troubles of having to run different applications concurrently or constantly switching between them.
This is another feature to consider to add a personal touch to your teaching programs. You should be able to feature your quizzes under your brand by removing all references to your software provider and adding your logo, themes, background colors, fonts, and messaging. It will help your audience easily identify and connect with you. Here's more on white-labeling.
Accessibility is an in-demand feature and one of the reasons teachers turn to online education software.
The tool should allow you to design tests and exams that meet the varying needs of learners with different learning styles and preferences.
Also, the content you develop should be compatible with all portable devices so learners can engage in self-paced microlearning anytime, anywhere.
This feature lets you track your students' participation, progress, and performance in real-time and analyze test results. You should be able to filter reports so you see only what you want, and view individual and group reports. Easy report downloading and sharing are other features to consider. All this will enable you to make informed decisions.
Delightful and reliable customer service is another consideration. Ideally, you should get human support via email, chat, and phone 24×7. This will ensure smooth sailing right from onboarding to setup, implementation, and troubleshooting from time to time. A quick view of customers' testimonials on third-party review sites will reveal how different tools fare when it comes to customer support.
Giving thought to these desirable attributes of online teaching software will help you make the right choice that contributes to your long-term success.
Watch: How to Choose the Best Quiz Software
With this, we've come to the end of our article.
If you're a teacher, we're sure you can easily identify with the challenges mentioned in this post. But you're just a software application away from tackling those challenges.
Apart from ProProfs, here's a list of the 10 best tools for online teaching that you can check out.
Teaching is indeed a challenging job, with teachers playing the role of a mentor, educator, friend, and examiner. These challenges arise from many directions – students, administrators, and parents.
But at the end of the day, finding the right software solution can help you take these challenges head-on.
The best online teaching platform can easily save hours of effort and tons of time, automate most routine tasks, and leave no room for cheating while offering a seamless learning experience.
Do you want free Quiz Software?
We have the #1 Online Quiz Maker Software for complete learning & assessment