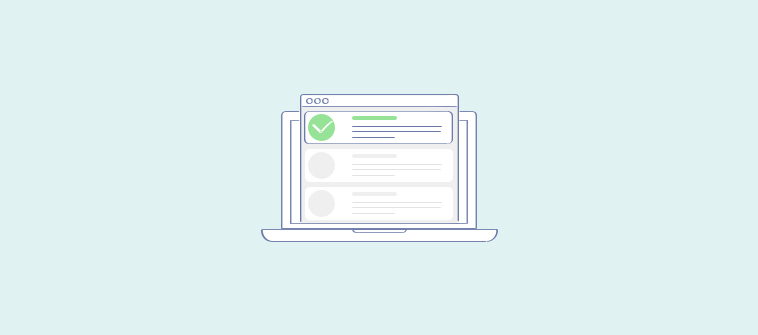 If you clicked on this article, chances are that you're already using an online exam creator and are looking for more amazing ways to use it. If you don't own one, however, you might wanna get one after you finish reading this.
Owing to its virtue of being so convenient and versatile, you can make the most out of an online exam creator. Of course, creating perfect exams is one of them, but this article will tell you about the 10 best ways you can make the most out of an online exam creator.
But First, What's With the Hype?
Whether you know it or not, a tool like an online exam creator is basically an e-learning tool. So, it can directly impact the way learning happens in any industry, be it corporate or education. Let's look at the numbers.
"The Global E-Learning Market is poised to grow strong during the forecast period 2017 to 2027."-

Research & Markets

in their 'Global E-Learning Market Analysis & Trends' report
"The e-learning market worldwide is forecast to surpass 243 billion U.S. dollars by 2022." -

Statista
Best Ways to Use an Online Exam Creator
Sometimes, creating an exam online can pose a few challenges. However, for those of you out there looking for an easier way, you can always use an online exam creator.
That's the whole point, right? But, even while using one, you might take a long way and get stuck at any point in the process of creating an online exam.
It is important for you to take full advantage of the tool and have an absolutely hassle-free experience.
So, here are some of the best ways to use an online exam creator and come up with the perfect online exam in minutes.
1. Keep Your Learners in Mind
When it comes to using some of the best online exam software to create a quiz or exam, it is imperative to know who your learners are.
For instance, if you are creating an exam for students, make sure the questions are student-focused. For employees, you can include various job-related questions and aptitude questions in the test.
2. Make Use of the Templates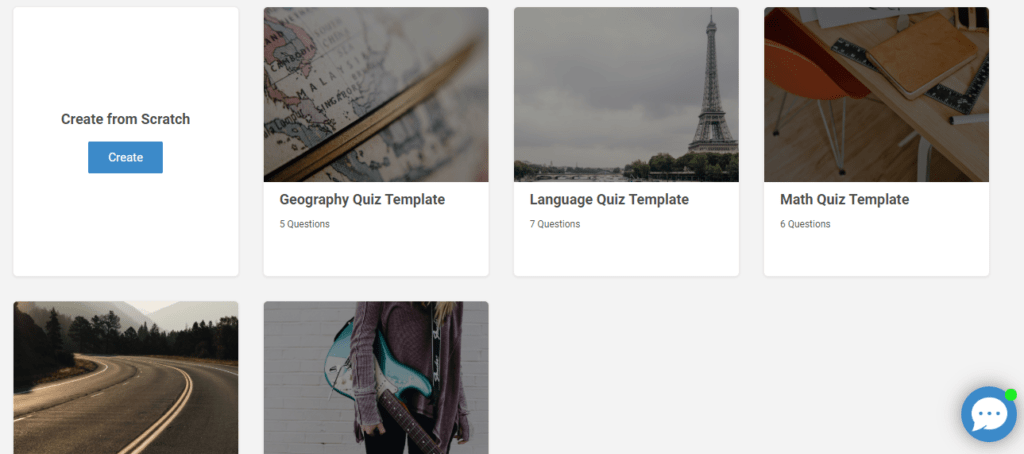 If you're not choosing to create your exam using the templates, you're probably opting for a longer way of creating an exam online.
Some of the best online exam creators in the market have templates that are ready-to-use and professionally designed by experts. So, there's a minimum to no chance of anything going wrong at all. Plus, it takes bare minimum effort to edit the templates and create your online exam.
Choose from the scored or personality templates, and you could create your online exam in minutes.
3. Import Questions From the Question Library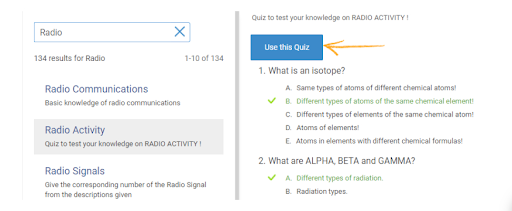 The hardest part of creating an exam is actually coming up with good questions. It takes a lot of brain-storming and definitely a lot of time.
A better way to add questions in your online exam when creating it with an online exam creator is to import questions from the question library.
A question library is a collection of a huge number of ready-to-use questions across different topics. All you need to do is:
go to the question library

type in your topic in the search bar

explore from the list of questions that appear

choose the questions that are most relevant, and

import directly into your quiz
Saves time, doesn't it?
4. Mix up Question Types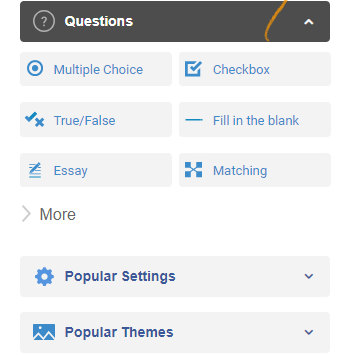 For the exam to be effective, it is advised to mix up the question types as it is an excellent way to ask a lot of questions. It can help you gain a lot of information about a student or candidate applying for a job or giving a normal test.
You can either have multiple correct answers or have only one correct answer to make the test look simple. You can also include true or false questions.
Mixing up these three options while using an online exam platform can make your exam more challenging, but it ensures you get the information you need about a particular learner.
5. Automate Grading and Add Instant Feedback

Since we're talking about saving time, how can I miss the automated grading feature? If you're not automating grading, are you even using an online exam creator?
Automating grading for your online exams is one of the best uses of an online exam creator.
While you're adding questions, you can assign grades or scores to their correct answers in advance. By doing so, you can automate the entire grading process for your exam.
The scores will keep adding up automatically, and you can then directly look at the final scores at the end of the exam. This feature saves you from grading each question separately, ultimately saving hours of your time.
Just like automating grading, you can also save your time that you'd otherwise spend in giving feedback for answers.

For this, add instant feedback for answers while adding questions that'll be instantly displayed after a question is answered. It could be a remark, an explanation for the correct answers, or any other feedback that you'd want to give.
6. Make Your Exam Interesting
Online exams would be as boring as paper-based exams, if not for the amazing multi-media add-ons.
You can either:-
A) Add images or videos within answer options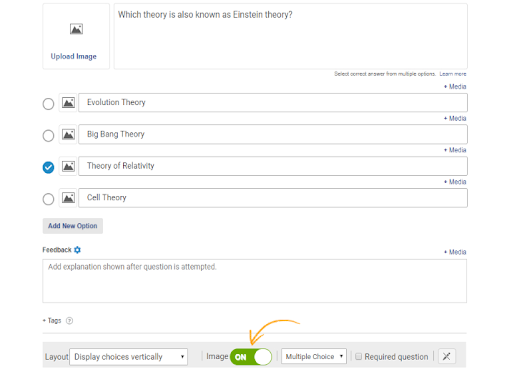 B) Or, add an audio or video to your questions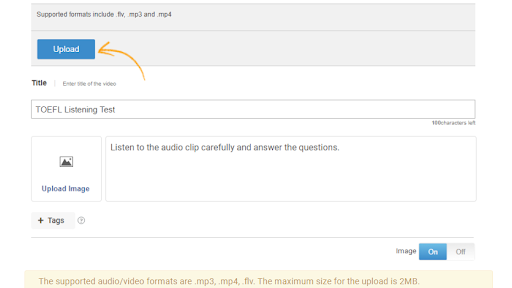 So, try to incorporate more and more images and videos within your questions or answers as you create an online test. This makes your online exam more engaging.
7. Prevent Cheating on Your Exam
Now, isn't this yet another amazing use of an online exam maker software? You can configure settings to prevent cheating on your exam. This completely rules out the need for an invigilator, doesn't it?
Randomize the order of questions, or simply shuffle answer options so that each learner gets a different set altogether. You can even put a time-limit on the entire exam or questions.
Doing so will surely keep the learners from cheating.
8. Issue Completion Certificates
Another amazing but optional way to use an online exam creator is by issuing a customized completion certificate to your learners.
You can design a completion certificate with your logo and custom fields like learners' names, their scores, and more. These certificates will be automatically issued to your learners after they finish the exam.
Watch: How to Create a Custom Completion Certificate
9. Secure Your Exam
After carefully creating your exam, you wouldn't want the wrong people to access it. So, it is important to ensure the safety of your online exam and prevent it from unauthorized access before sharing it.

To do so, you must protect your exam with a password and create a private link so that only authorized learners with their unique log-in credentials will be able to access the test.
10. Create and Share Exams Anytime, Anywhere
The best thing about using an online exam creator is the liberty to create and share exams from anyplace, anytime. You could be traveling, you could be at home resting, or simply relaxing on a vacation far from your workplace.
And, since the online exam creator is cloud-based software, you can create and share an online exam anytime, anywhere.
---
Read:
10 Innovative Practices to Create Online Exams
---
Get Going!
Now that I've made you familiar with such amazing ways to put your online exam creator in use, what's stopping you? Try it out today.
Using an online exam tool can help you gauge your learner's knowledge about a subject. As a teacher or an instructor, it is one of the most effective tools that can help you accomplish this, save your time, and make you a better teacher too!
If you don't already have one, try the ProProfs Online Exam Maker today. Take a tour or register for free; the choice is yours.
You'll be amazed by how easily you can create and share an exam online.
Do you want a free Quiz Software?
We have the #1 Online Quiz Maker Software for complete learning and assessment starting at $0