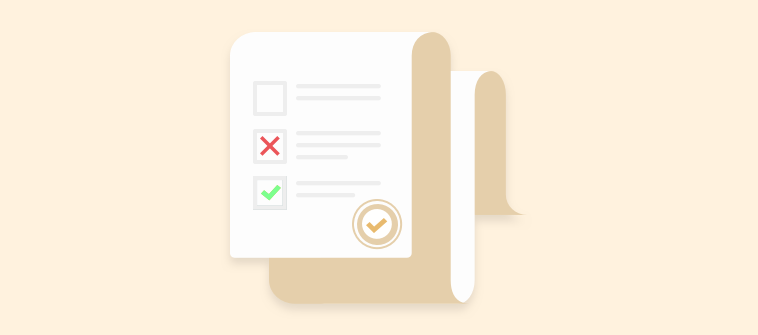 Everyone loves a good quiz. They help us learn about ourselves or a topic we are interested in, or they point out things we should be learning. Quizzes are just enjoyable whether they help us with anything in particular or not. Creating blogging quizzes can do more for your site than just entertain readers. They can be used as a powerful medium for bringing in revenue. Click here to find out how blogging quizzes also work great when you're running out of content.
Quizzes are known to be a sure-fire way to success in the blogging space and bloggers are well positioned to write quizzes, because they already have a knack of communicating with their audience.
For better guidance, Here are 7 steps you should take for creating a blogging quiz with quick software to make your blog content more appealing:
Step 1: Decide Your Quiz Idea
While choosing the idea for your quiz, there is one key thing to keep in mind. The quiz should be closely related to your target audience (the people you want to read your blog). Once you've nailed down who you want to reach with your quiz, here's how you can come up for your quiz idea:
Think of a recent trend and structure your quiz on the basis of questions followed by that trend
Create a Quiz based on your previous content and quiz your readers

Create a quiz to know your readers' preference to build future content
Step 2: Craft Quiz Questions
Asking good questions is not only an amazing skill in general, but it's also the way that you get the people taking your quiz to be comfortable enough to the point where they'll want to opt-in to your email list at the end of the quiz.
Step 3: Write to One Person
You have to imagine yourself sitting across with someone to whom you are asking these quiz questions. This visualization works because people take your quiz one at a time; it's not a group of people gathered around a computer answering the questions as a team. Therefore, write your quiz questions as if you were talking to just a single person.
Step 4: Make Text Questions with Image Answers
The reason why questions with answers in an image work are because our brains process images 10 times faster than text, so each answer is shown as an image allows us to process the whole question a lot faster and choose our answer. Since 50% of quiz takers use mobile devices to take their quizzes, this becomes especially important. If your quiz takes too long to answer they'll just flip over and do something else on their phones instead. You could use our ProProfs Quiz Creator Software to build up interactive quizzes with ready-to-use questions.
---
Read More:- 4 Major Interactive Quiz Hacks for Bloggers
---
Step 5: Set Up Your Quiz Results
Once someone opts in for your quiz and take all the questions and then finishes your quiz, or skips that step – they should be shown their quiz results right away on the same page without having to wait.
Watch this Video to Analyze Quiz Results

Step 6: Use Your Quiz to Build Your Email List
After someone answers all the questions of your quiz, you can choose to offer them a lead capture form and use it as a method for generating new contacts. You can follow up with those participants to promote your products or just send your newsletter. There are some specific things you'll need to write on your opt-in form to achieve that level of success. Here are the three most important ones:
Tell People They Get to See Their Results – Let people know that you're going to reveal their results right away and they don't have to wait for an email or anything.
Tell People You'll Send Relevant Follow-Ups to Improve Their Life – The easiest way to write this part is to say, "We will send you personalized tips on how to improve your lifestyle based on your personality". This is general enough to where you don't have to go crazy creating content, but it's also enticing enough to get people to opt-in. And, since your quiz assigns each person an individual result, you'll have the opportunity to send them follow-ups to help them improve.
Let People Skip If They Aren't Interested – You can let the quizzers have the option of skipping the form unless your quiz is doubling up as an entry system and you need to ensure that you know exactly who completed it.
Step 7: Promote Your Quiz
The best way to promote your quiz is to add a button prominently on your website that links to the quiz so people can take it when they reach your site. To do this you just have to modify your site home page to have a button linking to the quiz that is embedded on another page within your website and then from that point it runs on autopilot and you just start generating leads. Now that you know how to create a blogging quiz, get started right away.
How to Create a Viral Facebook Quiz

Do you want a free Quiz Software?
We have the #1 Online Quiz Maker Software for complete learning and assessment starting at $0