Do You Really Know About Types Of Hotel Reservations?
10 Questions
| Total Attempts: 447
---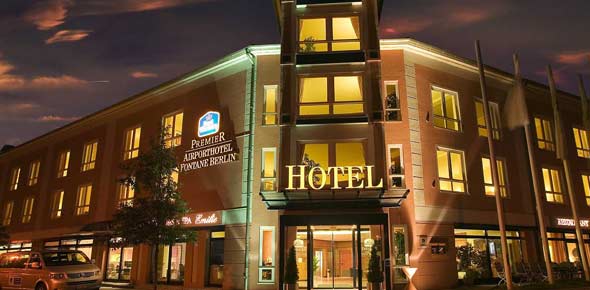 Hotel Reservation is a systematized procedure that allocates or terminates a reservation on request of the client both offline and online. The Reception stores rates and inventory of hotel rooms as well as information of clients to allow them to conduct transactions for online or offline hotel bookings. This quiz has been created to test your knowledge and make you aware of different types of reservations system in hotels. So, let's try out the quiz. All the best!
---
1.

The most common method of making a guaranteed reservation is by:

A.&nbsp

B.&nbsp

C.&nbsp

D.&nbsp

2.

The average length of stay of guests at the Ultra Resort is six days. To avoid losing revenue from no-shows during peak season, the resort requires guests to pay room charges in full before their day of arrival. This type of reservation is best described as:

A.&nbsp

B.&nbsp

C.&nbsp

D.&nbsp

3.

Which of the following types of hotels is most likely to require payment in full prior to a guest's day of arrival?

A.&nbsp

B.&nbsp

C.&nbsp

D.&nbsp

4.

Star Studio agrees to pay for any of their no-show actors' reservations.

A.&nbsp

B.&nbsp

C.&nbsp

D.&nbsp

E.&nbsp

5.

Sarika sends payment in full for her stay at a resort.

A.&nbsp

B.&nbsp

C.&nbsp

D.&nbsp

E.&nbsp

6.

The Moonlit Travel Agency sends a voucher for a guest's hotel stay.

A.&nbsp

B.&nbsp

C.&nbsp

D.&nbsp

E.&nbsp

7.

Apply to companies or institutions, usually with special credit arrangements in the hotel.

A.&nbsp

B.&nbsp

C.&nbsp

D.&nbsp

8.

Most of these agencies have pre-arranged bookings of their tour groups in a hotel of their choice.

A.&nbsp

B.&nbsp

Free independent travelers

C.&nbsp

D.&nbsp

9.

Some large hotels have ventured into a promotion known as "Sariling atin" (our very own). This promotion provides 30-50% discount for local tourists or domestic guests.

A.&nbsp

Free independent travelers

B.&nbsp

C.&nbsp

D.&nbsp

E.&nbsp

10.

Refers to an agreement that a hotel makes to hold a room until cut-off date and time. If the guest does not arrive on time, the room may be sold to other guests.

A.&nbsp

B.&nbsp

C.&nbsp

D.&nbsp

E.&nbsp