Nature And Function Of Management
---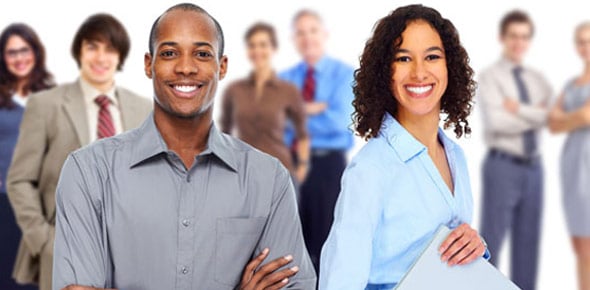 To explain the nature and importance of management, quiz is developed. It helps in conceptual clarity of the topic.
---
1.

Management is the__________________ of all the resources through the process of planning, organising, directing and controlling in order to achieve desired objectives.

A.

B.

Correct Answer

A. Co-ordination

Explanation

Co-ordination refers to the act of bringing together various resources and activities in order to achieve a common goal. It involves harmonizing the efforts of different individuals and departments, ensuring that they work together in a synchronized manner. In the context of management, co-ordination plays a crucial role in achieving desired objectives by ensuring that all resources are utilized effectively and efficiently. It helps in avoiding duplication of efforts, resolving conflicts, and promoting collaboration among team members. Therefore, the correct answer is co-ordination.

2.

Management involves adaptation of changes and modification of environment, therefore it is________________

Explanation

Management involves adapting to changes and modifying the environment to achieve organizational goals. This implies that management is constantly evolving and responsive to the dynamic nature of the business world. It needs to be flexible and proactive in order to address new challenges and opportunities. Therefore, the term "Dynamic" accurately describes the nature of management.

3.

That level of management includes board of directors, chief executives etc. and lays down policiesand provides direction and leadership to the organisation as a whole.

A.

B.

Correct Answer

A. Top level

Explanation

The correct answer is "Top level". This level of management, which includes the board of directors and chief executives, is responsible for setting policies, providing direction, and offering leadership to the entire organization. They make decisions that affect the overall strategic direction of the company and are responsible for its long-term success.

4.

The other name for lower level management is

A.

B.

Operational level of management

Correct Answer

B. Operational level of management

Explanation

Lower level management is often referred to as the operational level of management. This level of management is responsible for overseeing the day-to-day operations and activities of a department or team. They are involved in implementing the plans and strategies set by top-level management and ensuring that the work is carried out efficiently and effectively. Lower level managers are primarily focused on supervising and coordinating the work of employees, making operational decisions, and solving problems that arise at the operational level. Therefore, the term "Operational level of management" accurately describes the role and responsibilities of lower level management.

5.

That level of management design a progamm to implement the strategies designed by top level management

A.

B.

Correct Answer

A. Middle level

Explanation

The middle level of management is responsible for implementing the strategies designed by the top level management. They are the bridge between the top level and lower level management. They take the strategic plans and objectives set by the top level management and translate them into actionable tasks for the lower level employees. The middle level management ensures that the strategies are effectively executed and that the goals of the organization are achieved. They play a crucial role in coordinating and supervising the activities of the lower level employees to ensure the successful implementation of the strategies.

6.

Although management principles establish cause and effect relationship but as these are based on human behaviour, these are not 100% accurate. Management is therefore termed............

A.

B.

Correct Answer

B. Social sciience

Explanation

Management principles are based on human behavior, which is inherently unpredictable and can vary from person to person. Therefore, management principles cannot be considered 100% accurate. Instead, management is considered a social science because it involves studying and understanding human behavior within the context of an organization. Social science focuses on the social aspects of human behavior and aims to explain and predict human actions and interactions. In the case of management, it involves understanding and applying principles that are based on social science theories to effectively manage and lead individuals and teams in an organization.

7.

How to apply the principle of management is a subject matter of.......

Explanation

The application of the principles of management requires a certain level of creativity, intuition, and subjective judgment, which aligns with the characteristics of an art form. Management is not an exact science with fixed formulas and solutions, but rather involves adapting to various situations, considering multiple variables, and making decisions based on experience and expertise. Therefore, applying the principle of management is considered an art, as it involves the use of subjective skills and personal interpretation.