3-exam 5: Land Usage And Biotechnology
---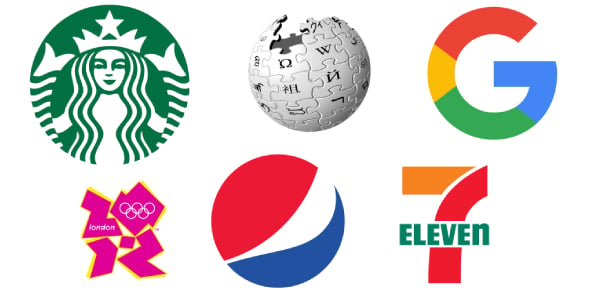 ---
1.

Should farmers label their food Genetically Engineered? Do you want your food labeled GE (genetically engineered)? Why or why not?

2.

List one way we can prevent soil erosion in AGRICULTURE.

3.

List 2 trait examples we see in transgenic crops.

4.

The natural home or environment of an organism is its _____________.

Explanation

The natural home or environment of an organism is referred to as its habitat. This is the place where an organism lives, finds food, and meets its basic needs for survival. It includes both biotic (living) and abiotic (non-living) factors that contribute to the overall ecosystem in which the organism exists. The term "habitat" can be written in lowercase or uppercase, as it does not affect the meaning or correctness of the answer.

5.

Select the types of habitat destruction

A.

B.

C.

D.

E.

Correct Answer(s)

A. Land loss

B. Slash and burn

C. Invasive species

Explanation

Land loss, slash and burn, and invasive species are all types of habitat destruction. Land loss refers to the physical loss of land due to factors such as urbanization, deforestation, or natural disasters. Slash and burn is an agricultural practice where land is cleared by cutting down and burning vegetation, which leads to the destruction of habitats. Invasive species are non-native species that outcompete native species for resources, disrupt ecosystems, and cause habitat degradation. These three factors contribute to the destruction and degradation of habitats, leading to loss of biodiversity and ecological imbalance.

6.

Continuing to use slash and burn technique on our forests will lead to ______________.

Correct Answer(s)

Desertification

desertification

DESERTIFICATION

Explanation

Continuing to use the slash and burn technique on our forests will lead to desertification. This process involves cutting down and burning vegetation, which depletes the soil of nutrients and exposes it to erosion. Without the protective cover of trees and plants, the soil becomes dry, compacted, and unable to support plant life. As a result, the area gradually transforms into a desert-like environment, with little to no vegetation and a significant loss of biodiversity. This process can have devastating effects on ecosystems, local communities, and the overall health of the planet.

7.

Select the agents of soil erosion

A.

B.

C.

D.

Correct Answer(s)

A. Water

B. Wind

C. Gravity

D. Ice

Explanation

Water, wind, gravity, and ice are all agents of soil erosion. Water erosion occurs when water moves soil particles through runoff or when it erodes soil by the force of its flow. Wind erosion happens when wind lifts and carries away loose soil particles. Gravity erosion occurs when soil particles are pulled down slopes by gravity, causing landslides or soil creep. Ice erosion, also known as glacial erosion, occurs when glaciers move and scrape the land, carrying away soil and rocks. These agents play a significant role in shaping the Earth's surface by wearing down and transporting soil and sediment.

8.

Insulin was the first human protein to be produced via biotechnology.

Explanation

Insulin was indeed the first human protein to be produced using biotechnology. In the early 1980s, scientists successfully inserted the human insulin gene into bacteria, allowing them to produce large quantities of human insulin through a process called recombinant DNA technology. This breakthrough in biotechnology revolutionized the treatment of diabetes, as it provided a safer and more abundant source of insulin compared to animal-derived insulin. Since then, biotechnology has been used to produce various other human proteins, such as growth hormones and blood clotting factors.

9.

What percentage of the Earth's forests is gone?

A.

B.

C.

D.

Explanation

Approximately 50% of the Earth's forests have been lost. This means that half of the world's forests have been destroyed or degraded due to various factors such as deforestation, logging, urbanization, and climate change. The loss of forests has significant impacts on biodiversity, climate regulation, and ecosystem services. It is crucial to address this issue and promote sustainable practices to protect and restore the remaining forests for the well-being of the planet.

10.

Excessive logging and mining leads to what on the forest floor?

Correct Answer

Leaf Litter

leaf litter

leaflitter

LEAF LITTER

LEAFLITTER

Leaflitter

Explanation

Excessive logging and mining can lead to the accumulation of leaf litter on the forest floor. When trees are cut down or disturbed, their leaves fall to the ground and form a layer of organic material known as leaf litter. This layer plays a crucial role in maintaining the health and biodiversity of the forest ecosystem. It provides nutrients for the soil, acts as a habitat for various organisms, and helps regulate temperature and moisture levels. Therefore, excessive logging and mining can disrupt this natural process and negatively impact the forest floor by reducing the amount of leaf litter present.

11.

Soil is a nonrenewable resource.

Explanation

Soil is actually a renewable resource. It can be replenished through natural processes such as weathering of rocks, decomposition of organic matter, and the addition of nutrients through plant growth and decay. While it may take a long time for soil to form, it is constantly being created and renewed in nature. Therefore, the statement that soil is a nonrenewable resource is false.

12.

The worlds largest producers of hazardous waste...

A.

B.

C.

D.

Correct Answer(s)

A. US

B. China

Explanation

The United States and China are the world's largest producers of hazardous waste. Both countries have significant industrial and manufacturing sectors, which generate a large amount of waste that is classified as hazardous due to its potential to harm human health and the environment. The US has a long history of industrialization and has been a major global player in various industries, while China's rapid economic growth has led to a significant increase in industrial activities and waste generation. These factors contribute to their status as the top producers of hazardous waste globally.