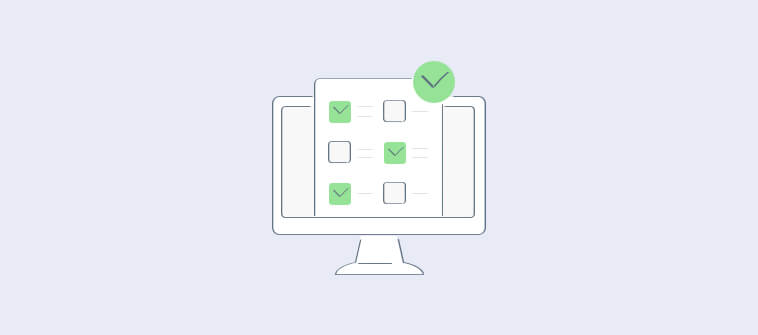 These days, owning a business comes with its own set of software requirements. There is software that takes care of your customer management, sales, marketing, leads, employee management, and more.
However, there's one tool that's quite an all-rounder and can be used in many ways. Let's break the suspense here. I am talking about an online test generator.
An online test maker takes care of many aspects of a business like-
Recruitment

Lead Generation

Increasing Conversion

Employee Productivity

Brand Engagement
No big praises here, just a few ways in which it can help employers and managers.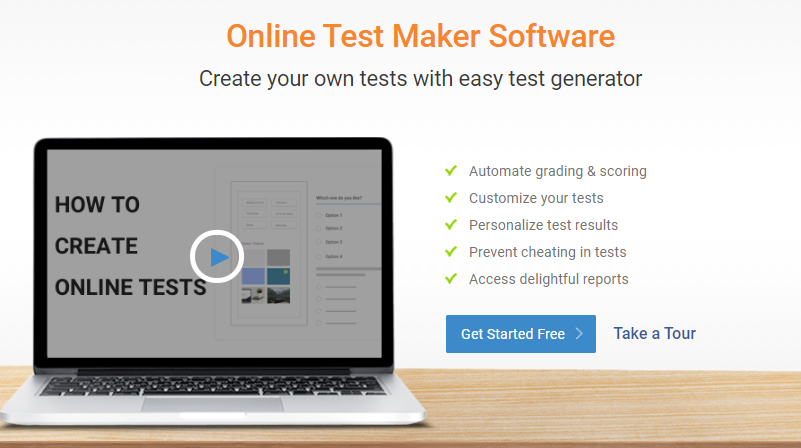 In this article, we are going to tell you about effective ways that online test makers can be used for your business.
Let's get started:
Create Pre-Hiring Assessments for Recruitment
I guess there are no two thoughts about online test makers being used as a major tool for recruiting new employees. Intuitive and engaging assessment is one of the pre-requisites of hiring a new employee.
It is a major component of the recruitment process and essentially involves assessing the abilities, skills, and competencies required for a particular job role.
Almost every company these days has transitioned from paper-based assessments to online assessments as they help recruiters to:
Perform behavioral analysis- A skill or personality assessment lets recruiters take a peek into a candidate's persona, their best traits, strengths, and weaknesses
Make data-backed decisions-

Use instant reports & analytics to filter out candidates who they find most suitable for the job profile

Save time & effort- Create assessments using the templates and share with candidates via emails
Also, online assessments created with online test generators can make recruiters' task of recruiting easier and simpler as they can be automatically graded. So, it is always a good idea to create personality tests using assessment software before conducting final rounds of interviews to create a better filter for screening suitable candidates.
Watch:How to Choose the Best Test Generator
Create Quizzes for Lead Generation
Another major utilization of an online test generator is using it to create lead quizzes.
Lead quizzes have consistently been a plausible idea for businesses. And, with the availability of online test generator software, the task becomes easier.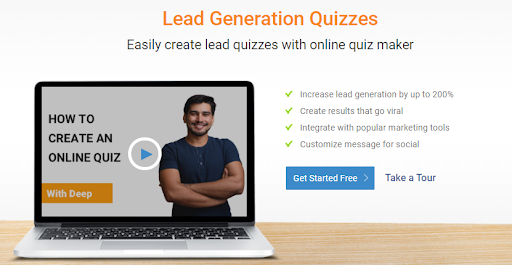 The thought behind utilizing quizzes for lead is generally direct – there's something mysterious about quizzes that appears to draw a vast majority of online audience.
People love taking quizzes. So, if you're sharing a quiz on a social media platform like Facebook, you maximize the chances of lead generation.
The key to getting leads, though, is creating a lead-capture form and placing it before the results part of your quiz.
A typical lead form looks something like this: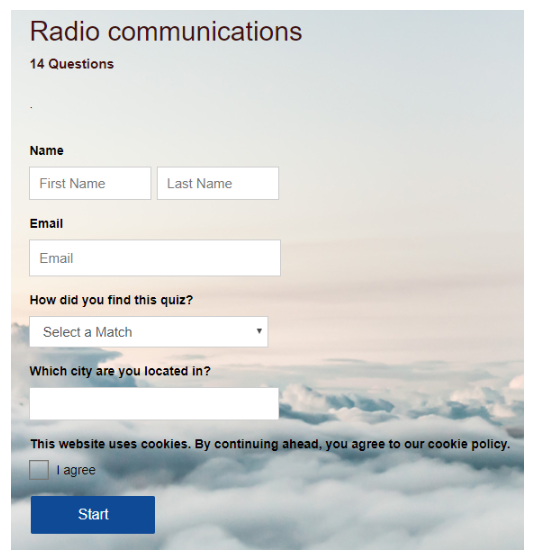 Quiz takers wouldn't fret, giving in a little info to know their quiz results. They are even prepared to share their email ID and other details to look at their test results. This is why using a lead form (with an option to skip) is a subtle way to capture your quiz-takers' information.
Further, creating lead quizzes with an online test generator helps you to:
Increase lead generation by upto 200%- Lead quizzes with lead forms can help you increase lead generation by upto 200%
Add leads to marketing lists-

Integrate quizzes with marketing automation tools to grow your marketing lists automatically

Identify potential customers-

Use lead quiz results to identify your potential customers and then start your email marketing campaign
---
Read More:- How to Create a Quiz with an Online Quiz Generator
---
Build Your Mailing List With Personality Quizzes
Who doesn't cherish an enjoyable personality test? From "Which Star Wars character are you?" to "Find Out If You Are An Entrepreneur?", it's easy to see why businesses are currently utilizing online test generators to create personality quizzes.
Online quizzes that are engaging can help businesses advance their image in each conceivable way.
Effectively such quizzes can help-
Increase conversions-

Integrate your quizzes with a marketing automation tool to turn leads into customers

Grow subscriber base-

Use quiz results to build targeted email marketing campaigns

Export quiz data to email marketing tools-

Send quiz-takers' information like names, addresses, phone numbers to different mailing lists.
Watch: How to Create a Personality Quiz
Create Assessments to Improve Employee Productivity
People love to test themselves – regardless of whether it's to assess their insight, benchmark their expert work, or only for a touch of amusement. That is the reason intelligent configurations like tests and evaluations work.
You can create post-training assessments to assess the level of knowledge retention; you can create employee-satisfaction quizzes or a quiz post new product launch.

Effectively, online assessments help employers and managers to-
Simplify post-training assessments- Create and share online assessments that are automatically graded
Test employees anytime, anywhere

- Schedule tests for employees located at different locations and use online reports to track their progress effectively

Assess knowledge retention-

Check how much of the training employees have retained with the help of detailed reports & analytics

Improve employee productivity-

Regular internal assessments with positive feedback will motivate employees to perform better
So, using a test generator to build employee assessments can really help you improve employee productivity from time to time.
---
Read More:- The Five Steps to Creating an Online Assessment
---
Spark Interactions on Social Media
Building interactive quizzes and business personality quizzes with online test maker software can help your business attract more customers, learn more about them and even retain them!

But how?
Interactive and fun quizzes created about your own product can help you:
Promote your brand-

Create quiz results that your quiz-takers would love to share

Identify customer pain points-

Build questions that'd let you know how impressed or unsatisfied the customers are with your products

Improve customer retention-

Use quiz results to predict consumer behavior and implement strategies to improve customer retention
Online Test Generators-A Complete Business Tool
Online test generators are an integral asset when saddled effectively and used to drive quality leads that transform into genuine revenue. Making most of an online test generator will take you places.
Try giving ProProfs online test maker software a try and create amazing tests for your business.
Do you want a free Quiz Software?
We have the #1 Online Quiz Maker Software for complete learning and assessment starting at $0