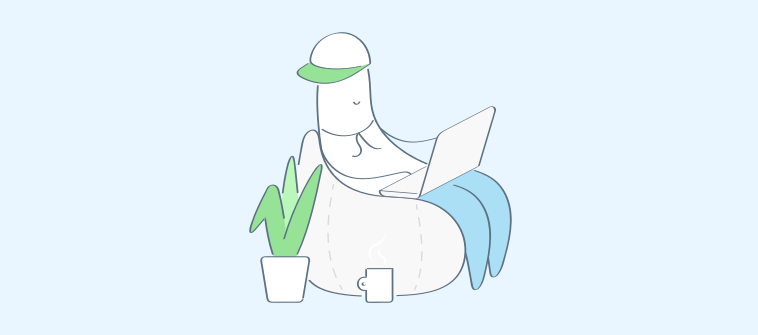 Are you done with adding more and more content to your blogs?
Are you looking to try something new to make them more exciting?
Try quizzes!
Quizzes can literally save your blogs from cramming up with written content and make them a more interactive concept for your readers. You can either opt for a quiz creator software or free quiz makers available online, or you can simply jot down the following hacks.
According to Buzzsumo, on average a quiz gets shared 1,900 times, which is a lot more than that of an infographic or an article.
So, here are a few ways you can use the quiz as a blogging hack:
1. Fun Element
Blog quizzes are a perfect match for any factor of fun you have on your blog like 'image guessing- where you ask your readers to guess pictures', 'video mixing- overlapping videos with different audios', etc. And, if your blog is currently sitting at a zero-fun-factor level, well here's your chance to add some zest to it. No matter what your blogging topic is, you can create a quiz that makes your readers feel glad they came to your blog, a quiz that every blog visitor will be eager to share with their BFFs. So, add some zest to your blog with the ultimate fun-factor of colorful, cheerful, uplifting quizzes!
2. Creative Element
There comes a time when bloggers feel like more creativity is needed for their blogs, but they feel they have run out of ideas. In such a time, you can use quizzes to give your blogs a creative edge. By inserting some ready-made interactive quizzes, you can bring in more reader engagement to any blog post or web page. There are hundreds of quizzes ready for you to use as they are or ready for you to personalize it any way you want!
Watch this video to know: How to Create an Online Quiz in 5 Min
Whatever may be your blog niche or topic category, interactive quizzes can surely get your creative juices flowing, help you out when you're too down to research or dig web to find content and have no creativity left, or suddenly make you feel like you might be creative after all. Given the plethora of quiz topics, the endless ways to style and personalize quizzes, there are major creative possibilities to jazz up your blog in a big way:
Let's say you are a fashion blogger - You would like to write about the trendy fashion in town and would like to know what your readers like. Then, you can quiz your readers about the latest trends in a quiz.
Similarly, food bloggers can ask readers about their preferences to eat favorite dishes in town.
Tech bloggers can also take insights on gadgets in the form of quizzes.
---
Read More:- Top Quiz Maker Hacks for Effective Employee Training
---
3. Time-Saver
Typically, bloggers don't have the time to stare at their screens all day and spend endless hours surveying their readers and find out what exactly do they need. This is where quizzes can save you and your time. With interactive quizzes, you can use your time wisely!
Your Return On Investment is for real – with quizzes, you will finally feel like you're in the ROI genius zone! It's easy for you to get sucked into hours of blogging tasks that have zero or even negative ROI!
Quizzes can be created in minutes, whereas checklists, ebooks, and email courses can take hours, days or weeks! More people sign-up for a free quiz, and there's a not-as-good of a chance that the same amount of people will grab your freebie and share that with their friends.
4. Blog Opt-In
Having a blog opt-in is a good idea. In fact, having a blog opt-in is as important as having blog posts, or blog pages, or an About me page. There's a good reason to have a different blog opt-in for every blog topic you write on.
The thing about blog opt-ins is they should be special, they have to go beyond a blog post, which often means they can require more work. This is when interactive quizzes come to the rescue in a big way. With quizzes, you can totally have tons of blog opt-ins and cover all your blog topics. You can have as many quizzes as you want and make them on any topic you want and you can make them in minutes.
How to Create a Viral Facebook Quiz
5. Design the quiz to look and feel great
No one likes taking a test. So don't let your social media quizzes make people feel like they're back in the classroom. Make them look good and feel fun to take. Add images, videos, create audio questions or maybe create hotspot questions for more fun.
Luckily, ProProfs Quiz Maker has ready-to-use quiz templates that have been designed by professionals. You can use these templates to build your quiz. Just explore and find the one that fits the vibe of your brand.
You can follow these interactive quiz hacks to take your blog from monotonous to exciting, and enrich your own blogging experience. Last but not the least, if you wish to capture your readers' info to send them more of your content, don't forget to attach a lead-capture form within your quiz.
Do you want a free Quiz Software?
We have the #1 Online Quiz Maker Software for complete learning and assessment starting at $0