Prelim Practice Exam Management
---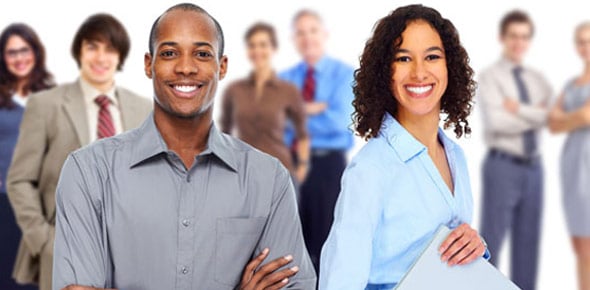 2011 preliminary exam in Management
---
1.

When did modern management began

Explanation

Modern management began in the 19th century. During this time, there was a shift from traditional methods of managing businesses to a more systematic and scientific approach. The Industrial Revolution brought about significant changes in industries, leading to the need for better management practices. This period saw the emergence of management thinkers like Frederick Taylor and Henri Fayol, who introduced concepts such as scientific management and administrative principles. These ideas laid the foundation for modern management principles and techniques that are still widely used today.

2.

18th century economist, found firms manufactored pins in two ways.

Explanation

Adam Smith was an 18th century economist who observed that firms manufactured pins in two different ways.

3.

Evolution of Management Theiry

Explanation

This answer lists the different stages or theories of the evolution of management. The first stage is the Scientific theory, which focuses on the systematic study of work processes to improve efficiency. The second stage is the Administrative theory, which emphasizes the overall management and coordination of an organization. The third stage is the Behavioral theory, which focuses on understanding and motivating employees. The fourth stage is the Management Science theory, which applies mathematical and statistical techniques to management problems. The final stage is the Organizational Environment theory, which examines how organizations interact with their external environment.

4.

Who definited scientific management?

Explanation

Frederick Taylor is known for defining scientific management. He was an American engineer who developed the principles of scientific management in the early 20th century. Taylor's approach focused on optimizing work processes and improving efficiency through scientific analysis and measurement. He believed in finding the "one best way" to perform tasks and advocated for the use of time and motion studies to identify the most efficient methods. Taylor's ideas had a significant impact on industrial management and laid the foundation for modern management practices.

5.

The systematic study of the relationships between people and tasks to redesign the work for higher efficiency.

Explanation

Scientific management is the correct answer because it involves the systematic study of the relationships between people and tasks in order to redesign work for higher efficiency. This approach focuses on analyzing work processes, identifying the most efficient methods, and implementing standardized procedures to increase productivity. It aims to eliminate wasteful practices and improve overall efficiency in organizations. Scientific management principles have been widely applied in various industries to optimize work processes and enhance productivity.

6.

Rise of large-scale enterprice or mass production.

Explanation

The correct answer is "Industrial Revolution." The rise of large-scale enterprise or mass production refers to the significant changes in manufacturing and production processes that occurred during the Industrial Revolution. This period, which began in the late 18th century, saw the emergence of new technologies, such as the steam engine and mechanized textile production, leading to the transformation of traditional industries and the growth of factories. The Industrial Revolution had a profound impact on society, economy, and the overall development of nations, marking a shift towards industrialization and modernization.

7.

The 4 principles to increase efficiency

Explanation

The correct answer is to follow the 4 principles to increase efficiency, which are: studying the way the job is performed, codifying the new method into rules, selecting workers whose skills match, and establishing a fair level of performance. By studying the job, one can identify areas for improvement. Codifying the new method into rules ensures consistency and standardization. Selecting workers whose skills match the job requirements helps ensure efficiency. Establishing a fair level of performance sets expectations and motivates workers to perform at their best. Overall, following these principles can help increase efficiency in the workplace.

8.

The concept of bureaucracy.

Explanation

Administrative management is a concept that focuses on the efficient and effective management of an organization through the establishment of clear roles, responsibilities, and processes. It emphasizes the importance of organizing and coordinating tasks, as well as implementing standardized procedures and rules. Bureaucracy, on the other hand, refers to a system of administration characterized by hierarchical authority, strict rules and regulations, and specialized roles. Both concepts are closely related as bureaucracy is often seen as a key component of administrative management, providing the structure and order necessary for effective management.

9.

An influential leader in early theory

Explanation

Mary Parker Follet was an influential leader in early management theory. She was known for her groundbreaking ideas on organizational behavior and management principles. Follet emphasized the importance of collaboration, teamwork, and employee empowerment in achieving organizational success. She believed that managers should act as facilitators and mediators, promoting a sense of harmony and cooperation among employees. Her ideas were ahead of her time and continue to be relevant in modern management practices. Follet's contributions have had a lasting impact on the field of management and have shaped the way organizations are run today.

10.

Created the Theory Z

Explanation

William Ouchi is the correct answer because he is the individual who created the Theory Z. Theory Z is a management approach that emphasizes employee involvement, long-term employment, and a strong company culture. Ouchi developed this theory as a response to the traditional American management practices and sought to incorporate elements of Japanese management styles. His work on Theory Z has had a significant impact on the field of management and has been widely studied and implemented in various organizations.

11.

Utilizes linear programming, modeling simulation systems.

Explanation

This statement suggests that the concept of quantitative management involves the utilization of linear programming and modeling simulation systems. In quantitative management, data and mathematical models are used to analyze and solve complex problems, make informed decisions, and optimize processes. Linear programming is a mathematical technique used to find the best possible outcome in a given situation, while modeling simulation systems involve creating computer models to simulate real-world scenarios and study their behavior. Therefore, the given answer accurately describes the relationship between quantitative management and the use of linear programming and modeling simulation systems.

12.

Techniques to analyze all aspects of the production system

Explanation

Operations management is the correct answer because it refers to the field of study and practice that focuses on overseeing and optimizing the production system of an organization. It involves the analysis and management of all aspects of the production system, including the design, planning, control, and improvement of operations. Operations management techniques are used to ensure efficiency, productivity, and quality in the production process, as well as to identify and address any issues or bottlenecks that may arise.

13.

Focuses on improved quality.

Explanation

Total Quality Management (TQM) is a management approach that focuses on improving the quality of products, services, and processes within an organization. It involves the participation of all employees in continuous improvement efforts, with the goal of meeting or exceeding customer expectations. TQM emphasizes the importance of identifying and eliminating defects, reducing waste, and continuously monitoring and improving processes. By implementing TQM principles, organizations can enhance customer satisfaction, increase efficiency, and achieve long-term success.

14.

Provides information about the organization.

Explanation

A Management Information System (MIS) is a system that provides information about an organization. It collects, processes, and presents data to support decision-making, planning, and control within the organization. MIS helps in organizing and managing data, generating reports, and providing insights into various aspects of the organization such as sales, finance, operations, and human resources. It helps managers at different levels to make informed decisions and improve the overall efficiency and effectiveness of the organization.