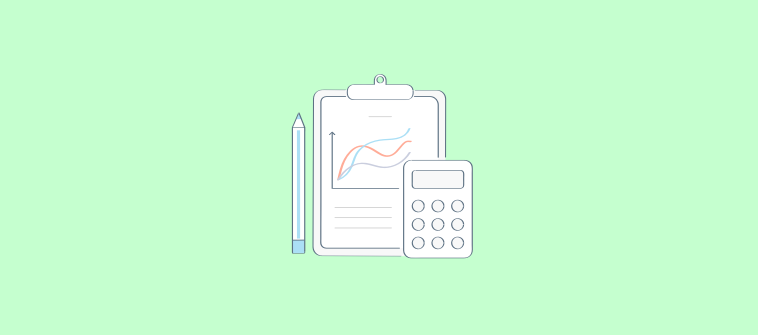 Did you know companies that use talent assessment tools are 36% more likely to be satisfied with their new hire? And, trainees and students who are assessed through online tests and quizzes tend to perform better in classrooms?
Until a few years ago, educators and trainers relied on the age-old methods of assessments i.e., paper-based tests or quizzes. These methods would require them to navigate through a series of tasks:
Sift through a myriad of questions

Select the best ones

Set the order of the questions

Conduct the assessments in the presence of an invigilator
Not to forget the grading and feedback part that would take days. Even though the mode of assessment shifted from paper to computer, the menace remained. The questions had to be typed, proofread and checked again for repetition.
Finding suitable invigilators and space for conducting exams being another hurdle.
Then Came The Era of Assessment IT Tools That Changed the Game!
While the offline modes of assessment seem to make the life of instructors and teachers only difficult, online assessment tools lifted the burden of mass customization and made their lives easier.
Watch how these online quiz maker tools simplify the grading of tests for teachers:

And, the use of assessment tools has increased exponentially and the Global eLearning market for 2018-2023 is expected to reach $65.41 Billion.
This rapid growth has created numerous new needs for various eLearning tools – assessment tools being the topmost priority.
If you're a trainer, instructor or a teacher who regularly runs knowledge tests, then adopting an online assessment tool is now a must.
But before you do adopt it, educate yourself about what exactly it is, how it can be used & how to choose!
So, What is an Assessment Tool?
In simple words, an assessment tool is a set of questions used to conduct tests or online exams on a cloud or web-based platform that includes the administration, recording and reporting requirements.
What's in it for Teachers?
Teachers can use these tools to easily create online tests and quizzes to examine students' knowledge on any topic.
They can create weekly online tests or support their daily classes with practice tests using different types of online tools, which students can take during class hours or even from their homes.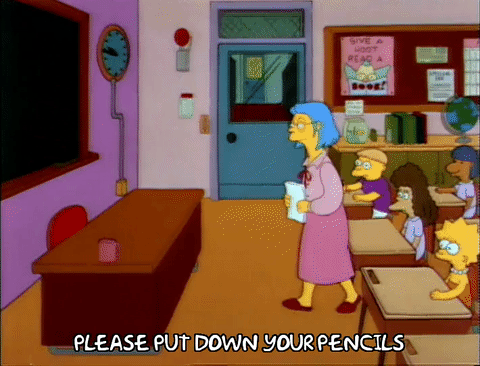 Type of Assessment Tools
Typically, teachers can use two types of assessment tools –
Formative Assessment Tools

– These are used to monitor student learning and provide ongoing feedback that can be used by teachers to improve their teaching skills as well as by students to improve their learning.
Summative Assessment Tools

– These are used to evaluate student learning at the end of a course by comparing with some standard or benchmark.
No matter what type of assessment tools teachers go for, the features and the functions remain the same. Visit this page to explore the important features of an assessment tool.
Online tests are automatically graded and completely paperless, saving teachers hours of time and effort. Moreover, the test software also helps instructors to:
View test reports

Manage learners via online classrooms

Award certificates to learners
Leaves More Room for Experiment with Teaching
Integrating online assessment tools are a good way to diversify the teaching methods, and also make knowledge transfer fun for students.
Online assessment tools help teachers to experiment with different styles of teaching since they can deploy different forms of

testing

such as multiple choice tests, fill-in-the-blanks, true/false, or essay-type questions.
Hassle Free Grading & Feedback
The automated grading feature saves teachers from their most time-consuming tasks of visiting each question and grading the answer.
A test or an exam built with an online tool allows teachers to create dynamic feedback depending on the answer given to a specific question.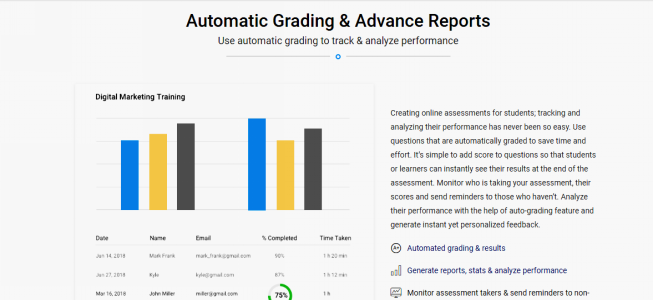 Anytime, Anywhere Assessment? Not a Problem!
Various types of assessment tools provide teachers with a flexible distribution channel, which means that no matter where they or their students are, they can conduct a test anytime, anywhere.
Since there is no need for an invigilator, it can let as many students as possible take the online test. All that the teachers need to do is share the test/quiz with students on their respective email ids and once they've completed it, they will be instantly updated with the results.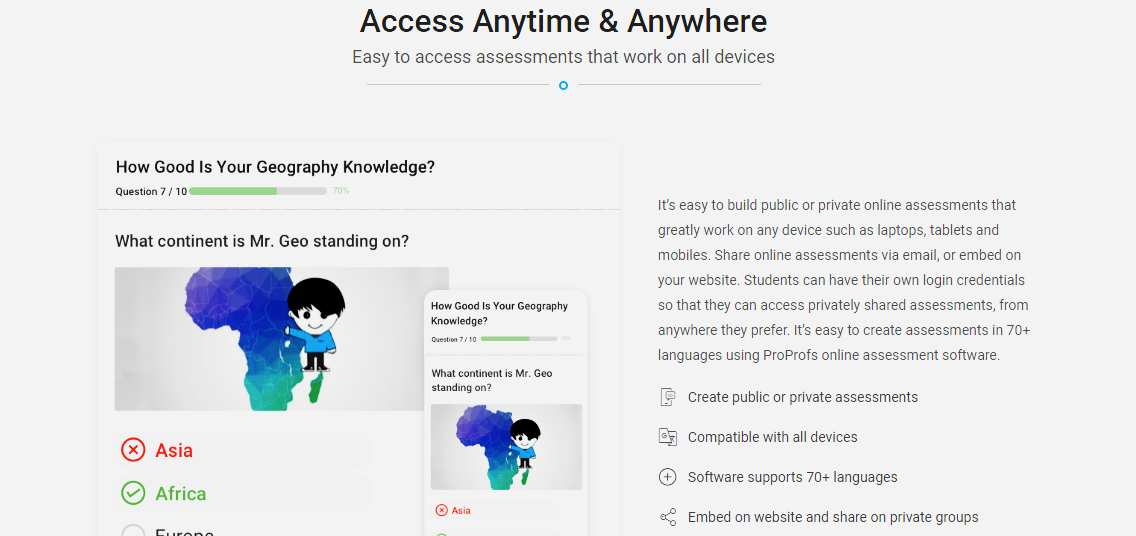 Watch the World's Easiest Way to Create Online Tests & Assessments
Easy to Keep a Tab on the Students' Progress
The online test software allows easy tracking of each student's performance at regular intervals, which is the most crucial benefit.
Since all online tests and their results are stored on a cloud-based system, it becomes easy for teachers to go back to older results and compare them with recent ones. This helps them in keeping a track of a student's progress and provides for better performance analysis.
---
Read More:- Here Are 10 Ways Teachers Can Benefit From Online Quiz Maker

---
What's in it for Businesses?
"When used effectively, talent assessment tools can have a major impact on key performance indicators (KPIs), such as cost-to-and time per-hire, hiring managers' satisfaction, employee retention, performance, and engagement."– Aberdeen Group Study
Couldn't agree more!
Businesses can use such evaluation tools to screen potential candidates for a job and assess the skills of existing employees.
Likewise, Human Resource managers can create a pre-employment test to evaluate their potential candidates on a range of technical skills such as MS Office suite, IT, language, healthcare and more.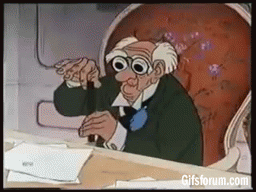 Now, let's look at some areas where these online tools really come handy for businesses:
Faster and Smoother Recruitment
The decision-making process can be accelerated by using these tools to conduct pre-hiring assessments since they:
Provide HR professionals with objective data about candidates' skills, personalities, cognitive abilities, and work ethics
Cut down on hiring time and lowering the costs of hiring
Read this blog to learn how an assessment tool simplifies the recruitment process.
---
Read More:- 3 Ways a Quiz Can Your Simplify Employee Recruitment Process
---
Improved Employee Productivity
The results of all online tests are saved automatically on the cloud, which can be viewed under reports whenever required. The employees can view and compare test results of previous and recent assessments that help to improve their performances. This helps employees maximize their productivity levels.
Internal employee assessment results can be used as a guide in HR development planning, identify high potential talent for advancement, and help accelerate leadership development.
Knowledge Retention
Employers can conduct training on any new operation or concept launched by a business, and then conduct a post-training assessment to evaluate how much knowledge have the employees grasped.
Conducting interesting post-training assessments result in improved employee performance. What's more, employees tend to perform better when results are shared.
Read this to learn more about improved employee productivity with an assessment tool
---
Read More:- Here Are 10 Ways Teachers Can Benefit From Online Quiz Maker
---
Online monitoring requires a webcam, microphone, reliable Internet connection and a computer that can use all of these devices, but offers the convenience and comfort of being able to stay home.
Watch How to Create an Assessment Online
What Factors to Consider While Choosing an Assessment Tool?
There are many types of assessment tools available today that you can choose from based on the characteristics of assessment tools. But, before you do that, make sure to consider the following factors to select the best one.
Let's take a look at some below:
Customization
A good assessment tool should allow for customizations as per the user's requirements. A highly customizable tool provides for the choice of templates, questions types, background themes, logo and multimedia add-ons that give assessments a personality.
Cost of Implementation
It is not really a factor to consider while choosing an assessment tool. But, it does bear some relevance. It is better to invest less and gain more. Just like the ProProfs Quiz Maker that offers free creation and a lower cost of implementation thereafter.
Minimum Manpower Requirement
A good assessment tool shouldn't require manpower, except for the creation part. Once you've created your tests or assessments, you should be able to leave the rest of the job on the tool itself. It shouldn't require further supervision.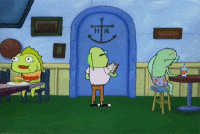 No Software Installation
Last but not the least crucial factor to consider is software installation. Go for a tool that doesn't require any software installation to function. Installing software would only make the task more complex.
Even though it can be argued that cloud-based systems and computer-based tests serve the same purpose and are not very different from each other in form or function, they do have one significant difference which is software installation.
However, the two are quite identical in terms of conduct but they stand poles apart in terms of features. Most users prefer cloud-based assessments over computer-based assessments.
Here's a report by the University of Bath that stated how their teachers preferred an online assessment tool over computer-based tests.
Increasing Necessity of Assessment Tool
Online assessment tools have different options for Online testing. They make the entire assessment process smooth and easy with easy creation, distribution, and review. It has enough benefits for both employers and teachers that they can pull off whenever they like.
Creating and conducting assessments with the help of an assessment tool is the need of the hour as it would save them hours of grading and reporting.
Do you want a free Training Software?
We have the #1 Learning Management Software for complete learning solution starting at $0