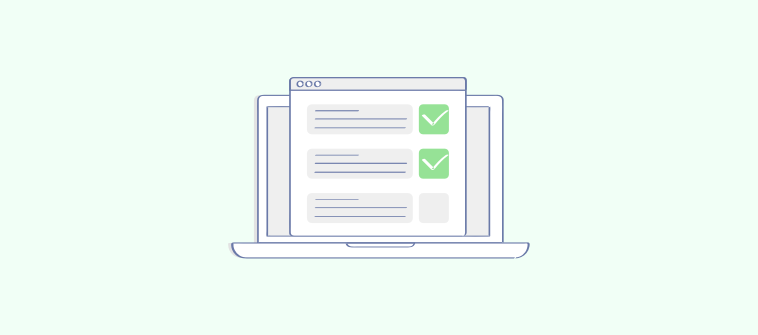 Recruiting new employees can be a painstaking process for Human Resource Executives. With a flood of job applications in their inboxes, scrutinizing those applications and further screening for interviews, HR executives tend to lose their efficiency and the entire process takes a toll on their life.
The problem is that traditional methods of getting to know candidates — through resumes and interviews — often don't yield the best insight. Resumes are notoriously unreliable – research indicates that up to 78% of resumes contain misleading statements, while 46% contain actual lies.
So HR executives need to be smart enough to find a useful tool that can simplify the three most important stages of an employee recruitment process:
Finding your candidates

Testing them to evaluate their performance

Grading their results
Conducting these simple steps is really time-consuming and quite monotonous, to be honest!
---
Read More:- A Guide to Using Online Assessment Tools
---
Here's What Recruiters Can Do!
Just as employees need the right tools to do their job, HR executives also need the right tools to do their job. With the help of pre-recruitment tests, personality quizzes and talent assessments, the entire process of recruiting the right candidate can be simplified. You can either use different tools to meet these requirements or go for one product that provides all.
ProProfs Quiz Maker is one such online assessment tool that can be used to perform all these tasks. Recruiting the proper staff will be much easier with the help of ProProfs Quiz Maker. You, as the employer know exactly what you are looking, hence it makes sense to create your own custom online tests to evaluate new candidates. You can test multiple candidates for the same position or for multiple departments within your company and because ProProfs Quiz Maker takes care of Online testing and gives you instant test results.
Watch this video to find How to Create an Assessment Online
How to Use ProProfs Quiz Maker in Your Recruitment Process?
Create a Pre-Recruitment Test
A pre-recruitment test includes a set of questions asked to the applicants to gain relevant info on their ability to perform in the workplace. Pre-recruitment tests offer a wide range of benefits of not only streamlining the hiring process but also strengthening an entire organization by increasing the likelihood of candidates being successful in their positions. They can help to ensure alignment between the employee's selection process and the desired business outcomes.
The most significant benefits of creating a pre-recruitment test include:
Employee productivity across a wide range of job types and industries.

Increased employee retention and reduction in costs associated with turnover.

More efficient, less time-consuming hiring process.

Increased defensibility of the hiring process through the use of objective, validated metrics.
Create a Personality Test
Personality tests are supposed to provide an honest assessment of employees' skills and potential for cultural fit. Personality is exponentially more important to hiring managers and personality assessments can offer insight into candidates' cultural fit and whether their personality can translate into job success. Thus, a small but strong minority is very invested in using personality tests as part of their hiring process. If an employer is offering a personality test, it's likely that hiring somebody who fits into their corporate culture is paramount to them.
Benefits of a Personality Test:
Personality tests provide employers huge amounts of insight on each of their employees

Knowing your employees' personalities allows you to fully understand their unique range of talents and strengths.

Personality tests are also a great way to tell if a new hire will thrive in a certain type of role.
Create a Post-Training Quiz
Assessing employees after they've undergone the entire training process is another crucial step in the employee recruitment process. It is upto the employer to impart either online or offline training but it is very important to assess how much of the training imparted by the employer has been absorbed by the employee.
Benefits of a Post Training Quiz:
It enables you to identify ways in which you can improve your training
It enables you to identify if your training is aligned with business objectives
It enables you to demonstrate the value that the training is adding
Using Online Assessment Tools
Online assessment tools offer you the ability to create your own recruitment tests and assessments in three easy steps:
Create your tests using our user-friendly, featured packed admin interface.

Give tests online via email or directly from your website enabling you to test potential candidates anywhere in the world.

Review results instantly from within your account, as well as having them sent to your email or integrate with API.
Right from pre-employment testing to candidate evaluations, right down to employee advancement, all this can be achieved through ProProfs Quiz Maker's recruitment testing tool, whether it be extensive muti-layer tests, applications or a simple quiz to see what skills your candidates need more training with.
Some Other Benefits of Using ProProfs Quiz Maker Are:
You can brand your tests with your own logos.

You decide what your potential employees will see upon test completion.

Add custom information questions to gather the data you want from your candidates through the lead capture form.

Add your own documents into your recruitment tests for easier reviewing by your possible new recruits.

Create your recruitment tests in multiple languages.
Make your job easier when recruiting and selecting new employees by using online assessment tools.
Do you want a free Quiz Software?
We have the #1 Online Quiz Maker Software for complete learning and assessment starting at $0