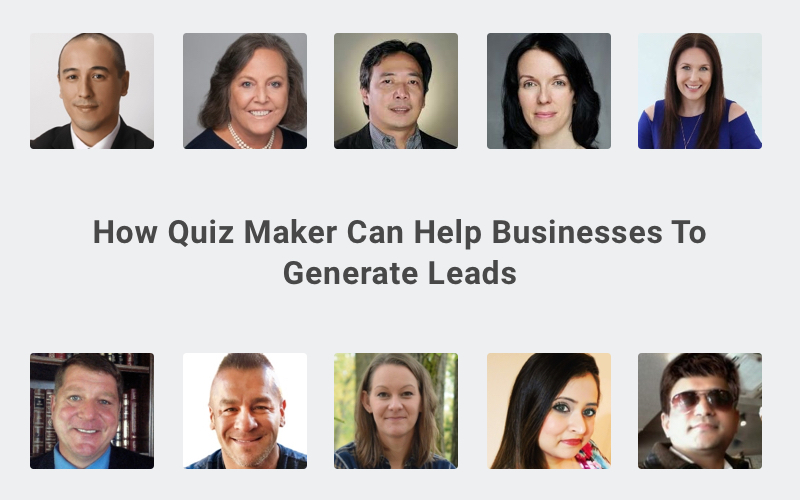 With emerging competition in the world of digital marketing, marketers finding it challenging to generate new leads. Quizzes are not only fun and interesting. Rather, they are valuable for marketers to engage audiences and capture leads. Today, businesses experiment with quizzes to generate leads through audience interaction and engagement. Social media has taken to quizzes with much excitement and efficiently draws in a large audience.
Interactive and entertaining, people are always inquisitive to learn more about themselves. This is where personality quizzes help. This type of quiz lends the quiz-taker insight into their persona. It appeals to the mass and is highly engaging. Quiz-takers don't mind paying a little fee to take a personality assessment. They are even ready to share their email id and other personal details to check out their quiz results.
When it comes to lead generation for your business, interactive content outshines the static one. 81 percent of marketers feel that this kind of content grabs readers' attention. Marketers can now create a quiz from "zero" or use ProProfs library with 1,000,000+ ready-to-use questions and 100k+ customizable quizzes. Get ready to create personality and scored quizzes or, surveys from more than 15 question types. Enjoy the liberty to add images, videos, and presentations to the quiz.
Let us now dig in to learn how experts feel about lead generation through Quiz Maker. We have 10 experts onboard to pen down their views on how businesses can grow and generate more leads by creating quizzes.
Takeaway
A business cannot underestimate the relevance of quiz in today's highly competitive world. Conducting quizzes is one of the most ideal means of lead generation. Whether your customers participate in a personality quiz or, knowledge test, you learn better about the quiz-takers. When you know about the customer profile, their taste, and preference, buying behavior and patterns, you can effectively deal with them. Lead generation becomes easy and quick.