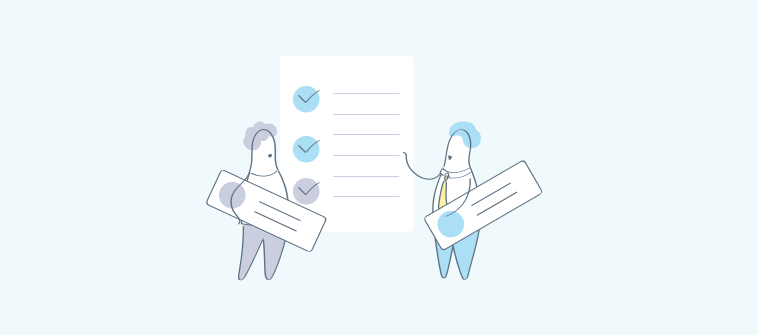 Anyone with a decent computer and an Internet connection can create a business website. The real question is, can you attract traffic and generate high-quality leads to match your conversion goals?
Although it is important to have a visually attractive website, designing a device-friendly and mobile website with a perfect landing page is just the start. You want a website that retains your customers and essentially leads to them journeying further down the sales funnel. But this hunt to generate high conversions with your leads begins prior to them even coming to your website and is an integral part of your marketing efforts.
With so many lead generation software solutions, marketing tools, and apps available on the market, one would think that creating more leads has become simpler. But that is simply not the case. With a vast array of marketing platforms and lead generation tools at your disposal, it can be challenging and complicated to determine which ones are effective and deliver results.
Social media marketing, business automation, and customer relationship marketing (CRM) have provided you with powerful capabilities and increased the amount of data that you can utilize to power your lead generation strategies. But are your campaigns effective? Do they help you achieve your target results?
What can you do to improve the effectiveness of your lead generation process? Highly experienced professional marketers share the following expert advice to boost lead generation.
Go Social
There is no debating this. Social media platforms are where you will a significant bulk of your leads and potential customers. Expert marketing analyst, cybernetician, and eCommerce guru Lars Lofgren detailed in his 2019 Quick Sprout infographic the importance of social media in generating high-quality leads. Majority of professional marketers say that social media marketing increased their brand exposure, attracted more traffic to their websites, and improved their market insights.
Approximately 23% of all Internet users in the world spend their time on Facebook, Twitter, Instagram, LinkedIn, and other social media networks. Whether they are evaluating CRM features of your CRM software or looking for a dress for prom night, chances are they spend a significant amount of time in social media.
Roughly 20% of businesses across the globe have substituted email for social networking sites as their main channel for interpersonal communications. In fact, social media marketing enjoys better lead-to-close rate compared to outbound marketing.
Incorporating social media into their marketing strategies has allowed businesses to utilize multiple channels (Facebook, Twitter, YouTube, and Instagram, among others) for campaigns and research. Not doing so is one of the biggest mistakes sales managers make. Targeting the right audience becomes easy. Engaging followers through comment interaction and direct replies improve brand awareness and exposure as well as cross-promotion.
Use Interactive Content
Watch this video to find out:

You need to produce highly engaging content that can hold your readers' interest for 8 seconds. Eight seconds, according to Time Magazine, is all the time you have to lure readers into your content before their focus drifts somewhere.
A few marketers still say that content is king. That said, conventional, static content is not as effective as it was. Sixty percent of marketers revealed creating engaging content as one of the major challenges of their profession, according to Jeremy Ellens of Native Advertising Institute.
There's a new sheriff in the content marketing town and that is interactive content. Ninety-three percent of professional marketers found interactive content to be highly effective in disseminating information and educating customers. People appreciate their visual and engaging nature.
Another reason why interactive content is so engaging is its high level of personalization. The content changes based on the user's participation and action. For instance, an insurance website posits a question to the reader. The content displayed will be determined by the reader's response to the said question.
Interactive content works because they are appealing, fun, informative, educational, and unique. Powerful interactive content tools for lead generation include quizzes, videos, calculators, surveys, and polls.
Incorporate SMS Marketing in Your Strategies
Around 4.78 billion people own and use a mobile phone on a regular basis as of 2018, according to the Statista report. Aside from communication, 89% of the world's customers do their shopping through their mobile device. Include the fact that on average, people view their phones about 85 times per day, which means an impressive SMS open rate of 82.1%.
All these facts are good indicators that SMS marketing will be an effective lead generation tool for your business if you have a solid SMS marketing strategy in play. Additionally, 75% of mobile phone users don't mind getting promotional SMS from brands. This means you have a great opportunity here to attract strong leads.
Digital marketing guru Mark Cirillo said that SMS marketing is not fully utilized by businesses, and he thinks they should. It's simple and not as costly as other lead management and generation tactics. It can be highly rewarding when implemented properly.
In his list of effective SMS marketing strategies, he pointed out that short, simple and personalized messages are far more effective in attracting leads and converting them into high-value customers. Welcome messages, support messages, promotional content, and downloadable links should be crisp, to the point, and not spammy or invasive.
---
Read More:- Top Typeform Alternatives that You Need to Know About!
---
Create Exceptional Lead Generation Landing Pages
Lead generation landing pages are distinct from landing pages used for check-out and product purchase. While the latter is mostly found near the end of the customer's shopping experience, lead generation landing pages are positioned at the beginning of the visitors' journey, which is the most critical phase when you're trying to acquire new contacts and convince them to convert.
So, how do you convince visitors to give their details in the first place? Digital marketing specialist Anthony Brebion of AB Tasty says it all starts with the design. If people are ushered into a landing page that is visually uninspiring, you are not going to encourage anyone to take any action other than leaving your page and never return.
Brebion suggests a harmony of colors, differentiation of texts and paragraphs, and positioning of elements and fields, among others. He adds that landing pages should have powerful CTAs (Call to Action), customer testimonials, and should be optimized for mobile platforms.
Content marketing guru Margot da Cunha emphasized on making your forms short and simple. Only ask for information you need and don't push your visitors to give more than what they know is necessary. Consistent messaging in your landing page also plays a key role in spiking up visitors' interest.
Another important factor when working with landing pages is to make sure you perform AB tests before launching. Slight differences in the design such as colors, font size, positioning of fields, and more can impact the effectiveness of the landing page. AB testing helps you identify issues with your design so you can further optimize them and achieve more results
How to Embed Lead Generation Quizzes In Your WordPress Blog

Combine Inbound and Outbound Marketing
There are several marketers who still subscribe to and preach the effectiveness of outbound marketing. That said, there is a huge demographic of marketers that say inbound marketing is the future for lead generation. And their numbers are growing.
Only 18% of marketers interviewed for the 2018 State of Inbound Marketing and Sales Report said that they still get high quality leads from their outbound marketing strategies. Statistics from various sales and marketing organizations reveal that the majority of businesses and marketers place more value on inbound marketing.
There are a few who say that combining both outbound and inbound marketing efforts deliver better results as opposed to sticking solely with either one.
Outbound marketing helps businesses create accurate profiles of their prospects. It allows them to fully leverage their content. Multiple outbound marketing techniques have proven to be quite effective in establishing and growing a virtual presence and extend your reach.
With such advantages and more, it's wise for any business to incorporate both efforts and harness them in tandem with each other. It can't be denied that inbound marketing has taken priority. At the same time, one cannot set aside the edge outbound marketing brings to the table.
Do you want a free Quiz Software?
We have the #1 Online Quiz Maker Software for complete learning and assessment starting at $0