Interesting Trivia Quiz On Front Office And Hotel Services!
11 Questions
| Total Attempts: 120
---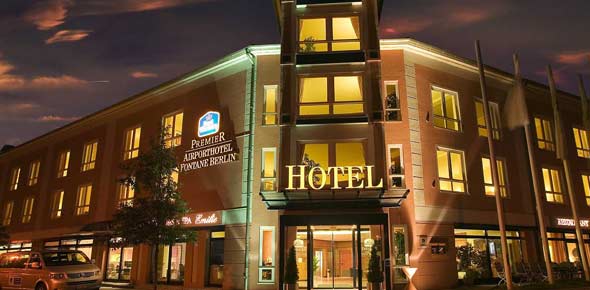 A Front Office or reception is a place where guests query and clarify their doubts when they arrive at the hotel, which includes a reception and front desk as well as services related to reservations, sales marketing, and housekeeping. This quiz has been designed to test your general knowledge about the front office. So, let's try out the quiz. All the best!
---
1.

Which of the following front office activities are included in the arrival stage of the guest cycle?

A.&nbsp

Reservation and pre-registration functions

B.&nbsp

Reservation and registration functions

C.&nbsp

Registration and rooming functions

D.&nbsp

Rooming and guest services functions

2.

Which of the following is a primary front office concern during the occupancy stage of the guest cycle?

A.&nbsp

B.&nbsp

C.&nbsp

D.&nbsp

Coordinating guest services

3.

The largest single charge on a guest account is normally for:

A.&nbsp

B.&nbsp

Food and beverage service.

C.&nbsp

D.&nbsp

4.

During what stage in the guest cycle does a front office desk agent post late charges?

A.&nbsp

B.&nbsp

C.&nbsp

D.&nbsp

5.

Which of the following activities occur during the arrival stage of the guest cycle?

A.&nbsp

B.&nbsp

Identifying method of payment

C.&nbsp

Posting guestroom charges

D.&nbsp

6.

Match them. Pre-arrival

A.&nbsp

Create a guest history file

B.&nbsp

C.&nbsp

D.&nbsp

Create a registration record

7.

Arrival

A.&nbsp

B.&nbsp

C.&nbsp

Create a guest history file

D.&nbsp

Create a registration record

8.

Occupancy

A.&nbsp

Create a registration record

B.&nbsp

C.&nbsp

Create a guest history file

D.&nbsp

9.

Departure

A.&nbsp

B.&nbsp

C.&nbsp

Create a guest history file

D.&nbsp

Create a registration record

10.

The highest published rate a hotel can charge for a specific room.

A.&nbsp

B.&nbsp

C.&nbsp

D.&nbsp

E.&nbsp

11.

Some hotels experience high occupancy during weekdays and lower occupancy during weekends.

A.&nbsp

B.&nbsp

C.&nbsp

D.&nbsp