Office Skills - Chapter 17 Quiz
15 Questions
| Attempts: 145
---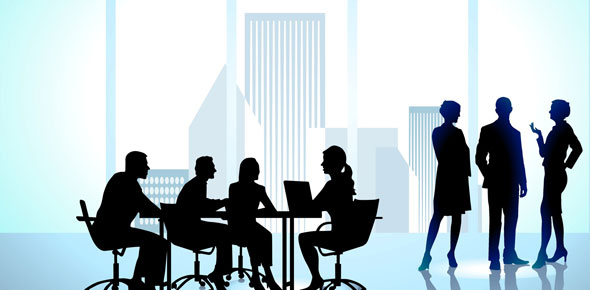 Select T if the statement is true or F if the statement is false. This quiz is timed, you have 15 minutes to complete it. Once completed, print your certificate for your instructor. Good Luck!
---
1.

Formal groups, such as committees, are deliberately created by management.

2.

A norm is a generally agreed-on standard of behavior that every member of a group is expected to follow.

3.

Groupthink is one way to encourage consistent, ethical behavior in the workplace.

4.

A hidden agenda and a published agenda both help a group accomplish its purpose.

5.

Managers and workers alike participate on teams.

6.

Teambuilding happens automatically as organizations create change.

7.

The decision-making process starts with a need to make a decision; then ar least two alternatice courses of action are determined, followed be a selection of the best choice from the alternatives.

8.

The intent of a decision is to please everyone.

9.

An advantage to group decision making is that it provides the manager with a broad range of information.

10.

Conflict is an inevitable part of life, and the workplace is no exception.

11.

The goal should not be to eliminate all conflict, but to minimize and redirect dysfunctional discord by seeking and applying constructive solutions.

12.

Some advantages of conflicts are that they produce change, can lead unity, and often promote compromise.

13.

Because workers are afraid to criticize their bosses, this situation often hampers honest conflict resolution attempts.

14.

Workers use only two conflict managemeent styles: competing and accommodating.

15.

The win-win negotiating style is based on the assumption that a solution can be reached that will satisfy the needs of all parties.