Offie Skills- Chapter 1 Quiz
15 Questions
| Total Attempts: 113
---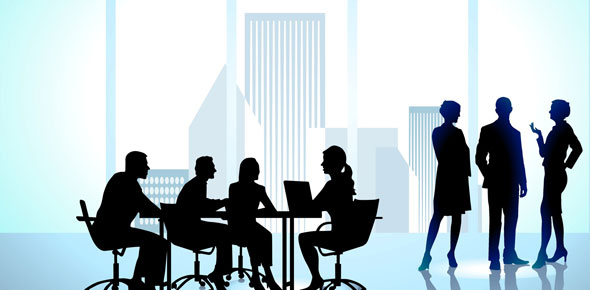 Selecet T if the statement is true or F if the statement is false. You will have 1 min. To complete each question. Once you have finished, print your certificate and turn it in to your teacher. Good Luck!
---
1.

Partitions are panels used to separate or divide a large area into smaller work areas.

2.

Executiveds no longer use private offives; partitions are used instead.

3.

Workstations are permanent fixture. they can never be taken apart or rearranged.

4.

Workstations are only used by managers and executives.

5.

Ergonomics is the study of the relationship between people and their work enviroment.

6.

A workstation designed for the employee's size helps the employee to be more productive and to feel less fatigue.

7.

Never adjust the computer screen's brightness and contrast.

8.

Never adjust the height of a computer chair.

9.

The computer screen should never be more then six inches from the operator's eyes.

10.

Shoulder or neck pain may be caused by poor posture while working at a computer terminal.

11.

No matter how comfortable the workstation, sitting still for long periods of time can be tiring and stressful.

12.

Input is part of the information-processing cycle.

13.

Storing is the last part of the information-processing cycle.

14.

Law offices never use office workers.

15.

Office employees never have to worry about accidents happening on the job.