Trivia Quiz On CompTIA Network+ Media Types!
20 Questions
| Total Attempts: 271
---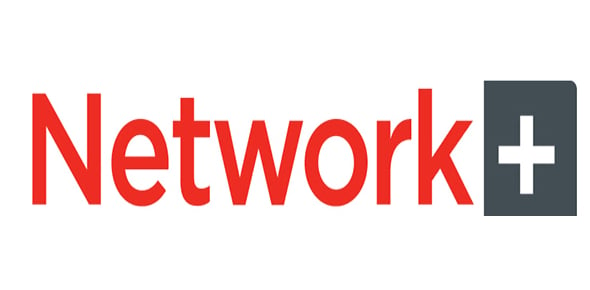 This CompTIA Network+ quiz has been created to help you pass by familiarizing you with the material and the ensuring that you know the structure of questions related to Network media types. Test your knowledge about the different cables like twisted-pair cable, coaxial cable and fibre-optic cable. Read the questions carefully and answer. So, let's try out this quiz. All the best!
---
1.

Which of the following cables has a maximum length of 2000m (2km)?

A.&nbsp

B.&nbsp

C.&nbsp

D.&nbsp

2.

Which of the following cable types uses Cat3 UTP?

A.&nbsp

B.&nbsp

C.&nbsp

D.&nbsp

3.

Which of the following cable types has a maximum length of 40km?

A.&nbsp

B.&nbsp

C.&nbsp

4.

Which of the following cable types has a maximum length of 100m? (choose 2)

A.&nbsp

B.&nbsp

C.&nbsp

D.&nbsp

5.

Which of the following cable types uses MMF (Multimode Fiber)?

A.&nbsp

B.&nbsp

C.&nbsp

6.

Which of the following cable types uses Cat5 UTP or Cat5e UTP?

A.&nbsp

B.&nbsp

C.&nbsp

D.&nbsp

7.

What is the maximum segment length of 1000Base-LX?

A.&nbsp

B.&nbsp

C.&nbsp

D.&nbsp

8.

What is the maximum segment length of 1000Base-CX?

A.&nbsp

B.&nbsp

C.&nbsp

D.&nbsp

9.

Which of the following cable types uses Cat5e or Cat6 UTP with 4 pairs?

A.&nbsp

B.&nbsp

C.&nbsp

D.&nbsp

10.

What types of connectors are used with 1000Base-LX? (choose 2)

A.&nbsp

B.&nbsp

C.&nbsp

D.&nbsp

11.

What type of connector is used with 10Base-T?

A.&nbsp

B.&nbsp

C.&nbsp

D.&nbsp

12.

A.&nbsp

B.&nbsp

C.&nbsp

D.&nbsp

13.

What type of connector is used with 100Base-TX?

A.&nbsp

B.&nbsp

C.&nbsp

D.&nbsp

14.

What type of connector is used with 100Base-FX?

A.&nbsp

B.&nbsp

C.&nbsp

D.&nbsp

15.

What type of connector is used with 1000Base-T?

A.&nbsp

B.&nbsp

C.&nbsp

D.&nbsp

16.

What type of connector is used with 1000Base-SX?

A.&nbsp

B.&nbsp

C.&nbsp

D.&nbsp

17.

What type of connector is used with 1000Base-LX? (choose 2)

A.&nbsp

B.&nbsp

C.&nbsp

D.&nbsp

18.

What is the maximum length 1000Base-SX?

A.&nbsp

B.&nbsp

C.&nbsp

D.&nbsp

19.

What is the maximum segment length of 10GBase-LR?

A.&nbsp

B.&nbsp

C.&nbsp

D.&nbsp

20.

What is the maximum segment length of 10GBase-SR?

A.&nbsp

B.&nbsp

C.&nbsp

D.&nbsp