Lesson 6-lesson 10 Educational Technology 1
---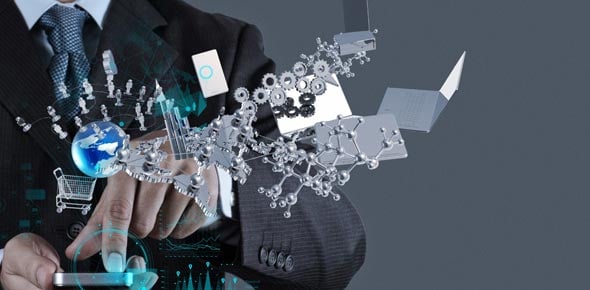 This quiz contain all the possible question on lesson 6-10
lesson 6:Using and evaluating materials
lesson 7:Direct Purposeful Experiences and Beyond
Lesson 8: Teaching with Contrived Experiences
Lesson 9: Teaching with Dramatized Experience
Lesson 10: Demonstration in Teaching

---
1.

1. In PPPF, what does the first P stands for?

A.

B.

C.

D.

E.

Correct Answer

A. Prepare yourself

Explanation

The correct answer is "Prepare yourself". In the context of PPPF, the first "P" stands for "Prepare yourself". This refers to the act of preparing oneself, as an educator, before presenting the material to the students. It emphasizes the importance of being well-prepared and organized in order to effectively deliver the material and engage the students in the learning process.

2.

The following stands for except?

A.

B.

C.

D.

Correct Answer

D. Peace on earth

Explanation

The given options are all related to preparation or presentation except for "peace on earth," which is a phrase expressing a desire for global harmony. While the other options involve actions or instructions related to preparation or teaching, "peace on earth" does not fit into that category and is unrelated to the context of the other options.

3.

Which of the following is not a direct experience?

A.

B.

C.

D.

Correct Answer

D. None of the above

Explanation

All the options listed in the question involve direct experiences. A power point presentation involves actively engaging with visual aids and delivering information to an audience. A laboratory experiment involves conducting hands-on experiments and gathering data. Delivering a speech involves directly communicating and expressing ideas to an audience. Therefore, none of the options mentioned are not direct experiences.

4.

These are concrete and first hand experiences that make the foundation of learning

A.

B.

C.

D.

Direct and Purposeful Experiences

Correct Answer

D. Direct and Purposeful Experiences

Explanation

Direct and purposeful experiences refer to real-life, hands-on encounters that allow individuals to actively engage with the subject matter. These experiences provide concrete and first-hand learning opportunities, enabling individuals to develop a solid foundation of knowledge. Unlike dramatized experiences, which are exaggerated or fictionalized, and contrived experiences, which are artificially created, direct and purposeful experiences offer authentic and genuine interactions with the material. Demonstrations may be a part of direct and purposeful experiences, but they alone do not encompass the full scope of this type of learning.

5.

It is the second hand experience in Dale's Cone of Experience.

Correct Answer

Contrived Experience

Explanation

Contrived experience refers to a type of learning experience that is created or simulated for educational purposes. It is often used to provide learners with a controlled and structured environment where they can practice and apply their knowledge and skills. This type of experience is typically designed to be as close to real-life situations as possible, allowing learners to gain practical experience and develop their abilities in a safe and controlled setting. In Dale's Cone of Experience, contrived experience falls under the category of second-hand experience, which means that it is a step removed from direct, firsthand experience.

6.

The edited copies of reality and are used as substitutes for real thing.

Correct Answer

Contrived Experiences

Explanation

Contrived experiences refer to artificially created or manipulated versions of reality that are used as replacements for the actual experiences. These contrived experiences are often designed to simulate real-life situations or events, providing individuals with an alternative or substitute experience. This can be seen in various forms such as virtual reality simulations, staged performances, or even scripted scenarios. Contrived experiences aim to provide individuals with a controlled or curated version of reality, allowing them to engage with certain aspects or elements without the need for direct involvement in the real thing.

7.

It is the reproduction of a real thing in a small scale , or large or exact size

Explanation

The explanation for the correct answer "model" is that it refers to the reproduction of a real thing in a smaller or larger scale, or in an exact size. A model can be a physical representation or a digital simulation used to study or demonstrate the characteristics, functions, or design of the original object. Models are commonly used in various fields such as architecture, engineering, science, and art to visualize concepts, test ideas, or communicate information.

8.

An arrangement of a real device or associated devices, displayed in such a way that representation of reality is created.

Explanation

A mock-up refers to the arrangement of a real device or associated devices in a way that creates a representation of reality. It is a visual or physical model that is used to simulate the appearance and functionality of a product or system. Mock-ups are often used in various industries, such as design, engineering, and marketing, to test and evaluate ideas before investing in full-scale production. They allow stakeholders to visualize and interact with the proposed design, helping to identify any potential issues or improvements before finalizing the actual product or system.

9.

Any individual or item considered typical of a group, class or whole.

Explanation

The term "specimen" refers to any individual or item that is considered representative or typical of a larger group, class, or whole. It is used to describe a sample that is taken or selected for examination, analysis, or study. A specimen is often used in scientific research or medical investigations to provide insights and understanding about a particular group or category. It serves as a tangible example that can be studied and observed to draw conclusions or make generalizations about the larger population or category it represents.

10.

The representation of a manageable real event in which the learner is an active participant engaged in learning a behavior or in applying previously acquired skills or knowlege.

Explanation

Simulation refers to the representation of a real event in a controlled environment. In this context, it involves creating a scenario where the learner actively participates and engages in learning a behavior or applying previously acquired skills or knowledge. This could be done through various means such as virtual reality, computer simulations, or role-playing exercises. The purpose of simulation is to provide a realistic and immersive learning experience that allows learners to practice and refine their skills in a safe and controlled setting.

11.

Games are used for except:

A.

B.

To identify gaps or weaknesses

C.

Serve as summation or review

D.

Correct Answer

D. None of the above

Explanation

Games are not used to refine knowledge, identify gaps or weaknesses, or serve as summation or review. Instead, games are typically used for entertainment, engagement, and enjoyment. They can be used as a form of relaxation, social interaction, or even as a means of physical exercise. While games may indirectly contribute to learning or skill development, their primary purpose is not to refine knowledge or identify weaknesses. Therefore, the correct answer is "none of the above."

12.

Range from the formal plays, pageants to less formal tableau, pantomime, puppets and role playing

Correct Answer

Dramatized Experiences

Explanation

The given answer, "Dramatized Experiences," is an appropriate explanation for the range of activities mentioned in the question. The question states that the range includes formal plays, pageants, tableau, pantomime, puppets, and role playing. All of these activities involve some form of dramatization or acting, where individuals portray characters or situations in a performative manner. Therefore, the term "Dramatized Experiences" accurately encompasses the various forms of theatrical or performative activities mentioned in the question.

13.

Is the art of conveying a story through bodily movements only

Explanation

Pantomime is the art of conveying a story through bodily movements only. It is a form of performance where the actors use gestures, facial expressions, and body language to communicate and tell a story without the use of words. Pantomime is often associated with silent films or mime performances where the actors use their bodies to express emotions, actions, and narratives. It requires great skill and control over body movements to effectively convey a story and engage the audience without the use of spoken language.

14.

Are usually community dramas that are based on local history,presented by local actors

Explanation

Pageants are usually community dramas that are based on local history and presented by local actors. They involve a large group of participants who perform various roles and scenes to depict significant events or stories from the community's past. These events often include elaborate costumes, sets, and choreography, creating a visually captivating experience for the audience. Pageants serve as a way to celebrate and showcase the cultural heritage and traditions of a specific locality, fostering a sense of community pride and unity.

15.

Are those depict life, character or culture or a combination of all three

Explanation

Plays can depict life, character, culture, or a combination of all three because they are a form of storytelling that often focuses on human experiences and interactions. Through dialogue, actions, and settings, plays can explore various aspects of life, such as relationships, societal issues, and personal growth. Characters in plays can represent different personalities, backgrounds, and values, reflecting the diversity of human nature and culture. Additionally, plays can provide a platform for cultural expression, showcasing traditions, customs, and historical events. Therefore, plays have the potential to encompass elements of life, character, and culture simultaneously.

16.

A french word which means PICTURE

Explanation

The correct answer is "tableau" because it is a French word that means "picture".

17.

An unrehearsed, unprepared and spontaneous dramatization of a "let's Pretend".

Correct Answer

role playing

Explanation

Role playing refers to an impromptu and unscripted enactment of a "let's pretend" scenario. It involves individuals taking on specific roles and acting out a situation or scenario to explore different perspectives, practice skills, or gain insight into a particular situation. This form of improvisational acting allows participants to step into different characters and engage in interactive storytelling, enhancing their understanding and empathy towards others.

18.

Is showing how things are done and emphasizing of the salient merits, utility and efficiency of a concept.

Correct Answer

demonstrations

Explanation

Demonstrations involve showing how things are done and highlighting the key benefits, usefulness, and effectiveness of a concept. They are a powerful tool for conveying information and convincing others of the value of an idea or product. Demonstrations provide a tangible and visual representation of a concept, making it easier for people to understand and appreciate its merits. By showcasing real-life examples and practical applications, demonstrations can effectively communicate the advantages and potential of a concept, ultimately influencing others' perceptions and decisions.