March - First Aid - Bleeding Awareness Training
---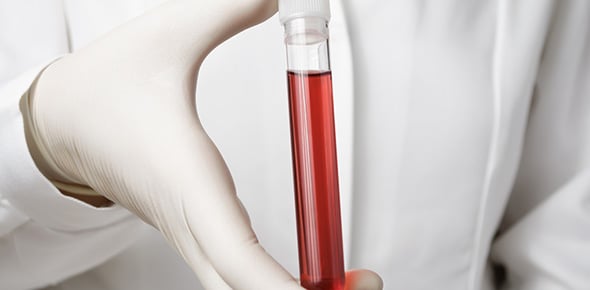 ---
1.

C&B Marine Safety Resource Manual, March

2.

Vomiting blood could be a sign of internal bleeding

Explanation

Vomiting blood is a symptom that can indicate internal bleeding. When blood is present in vomit, it suggests that there is bleeding somewhere in the gastrointestinal tract. This could be caused by various conditions such as ulcers, tears in the esophagus or stomach, or even certain types of cancers. It is important to seek medical attention immediately if someone is experiencing this symptom, as internal bleeding can be life-threatening if left untreated. Therefore, the given answer "True" is correct.

3.

Place sterile gauze over the wound and apply indirect pressure by pressing with your fingers or palm of your hand

Explanation

DIRECT pressure must be applied, not indirect

4.

Cut clothes to see where a victim is bleeding from, but do not remove a blood soaked dressing

Explanation

This statement is true because cutting the clothes allows the responder to locate the source of bleeding on the victim's body. By doing so, they can quickly assess the severity of the injury and provide appropriate medical attention. However, it is essential not to remove a blood-soaked dressing as it may be helping to control the bleeding and removing it could worsen the situation.

5.

If bleeding continues, apply pressure at a pressure point to slow the flow of blood in combination with direct pressure over the wound

Explanation

Applying pressure at a pressure point can help slow down the flow of blood in combination with direct pressure over the wound. This technique is often used in first aid to control bleeding when direct pressure alone is not enough. By applying pressure at specific points on the body, such as the brachial artery or femoral artery, blood flow to the wound can be reduced, helping to stop or slow down the bleeding. Therefore, the statement is true.

6.

An injured body part should be allowed to rest below the heart to reduce blood flow

Explanation

Allowing an injured body part to rest below the heart does not reduce blood flow. In fact, elevating the injured body part above the heart helps to reduce blood flow and swelling. This position promotes venous return and decreases the amount of blood pooling in the injured area, which can help with healing and pain management. Therefore, the correct answer is False.

7.

If bleeding does not stop, tighten the bandage or whatever you need to do to cut off circulation

Explanation

Tightening a bandage or cutting off circulation is not the correct action to take if bleeding does not stop. This can lead to further complications and damage to the affected area. Instead, it is important to apply direct pressure to the wound and elevate the injured area if possible. If bleeding persists, seeking medical help is necessary.