EMT-basic Review Infants And Children
---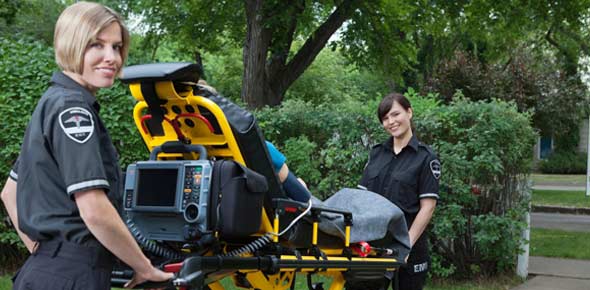 EMT-Basic review infants and ChildrenChapter 38From Mc-Graw Hill's EMT-Basic Study Guide, pp 293-307
---
1.

Emotional and physical characteristics of adolescents include believing the illness or injury that they have is some form of punishment.

Explanation

False. Adolescents usually think that nothing bad can happen to them, or that they are invincible

2.

When examining and caring for a child, begin your assessment with the head, and end with the feet.

Explanation

False. Newborns and infants especially should have heart and lungs examined first, head last. This is done to build confidence. It is best to obtain heart and lung sounds before the child becomes agitated

3.

An 8-year-old child is preoccupied with his/her body and is extremely concerned about modesty

Explanation

The statement is true because it is common for children around the age of 8 to become more aware of their bodies and develop a sense of modesty. They may start to feel self-conscious about being seen naked or may become more private about changing clothes. This preoccupation with their body and concern for modesty is a normal part of their development during this stage.

4.

When treating a child, keep in mind that infants and children have a higher metabolic rate, so periods of oxygenation can be more dangerous.

Explanation

Infants and children have a higher metabolic rate compared to adults, which means they require more oxygen for their body functions. Therefore, periods of oxygenation can be more dangerous for children as they may experience oxygen deprivation more quickly. It is important to be cautious and closely monitor oxygen levels when treating a child to ensure their safety and well-being.

5.

Compensatory respiratory mechanisms are the same as an adult's and they will both gradually deteriorate.

Explanation

False. Children can compensate well for short periods of time, they do this by increasing breathing rate and increasing effort of breathing. Compensations is followed rapidly by decompensation due to rapid respiratory muscle fatigue and general fatigue of the infant.

6.

The leading cause of cardiac arrest in infants and children is failure of the respiratory system.

Explanation

The explanation for the correct answer, which is True, is that failure of the respiratory system is indeed the leading cause of cardiac arrest in infants and children. This is because when the respiratory system fails, there is a lack of oxygen supply to the body, which can lead to a decrease in heart function and ultimately result in cardiac arrest. Therefore, it is crucial to address and treat any respiratory issues promptly in order to prevent cardiac arrest in this age group.

7.

A child is displaying nasal flaring and retractions, but is maintaining an adequate respiratory rate and depth. This child is in compensated respiratory failure.

Explanation

False. This child is in late respiratory distress.

8.

Indications that a pediatric patient has a partial airway obstruction include crowing or other noisy respirations.

Explanation

True. A partial airway obstruction in a pediatric patient will cause upper airway sounds such as crowing and/or stridor.

9.

Of the following, rales are more indicative of severe distress as opposed to wheezing.

Explanation

False. It is more important to distinguish wheezing, which is caused by air moving at a high rate through narrowed bronchioles, is more critical to listen to. (But all lung sounds should be examined and taken into account as part of the whole picture.

10.

When assessing the circulation of a 2-year old child, all of the following should be checked: warmth and color of hands and feet, mental status, blood pressure, and capillary refill.

Explanation

False. Obtaining a blood pressure on a 2 year old would be difficult. The best indication of adequate circulation is to evaluate mental status, skin color, moisture, and temperature.