Quiz On Medication Dosage Problems!
9 Questions
| Total Attempts: 418
---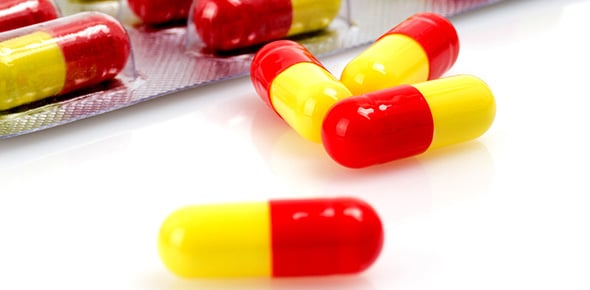 Everyone out there! Hope you all are fit and fine. Finally came out with a new quiz on medication dosage which will provide you and test your knowledge about proper medicine intake and dosage. Whenever a person gets ill, he or she often start taking tablets, syringe, and syrups without the appropriate information. This quiz will teach you how to take pills or syrup according to dosage. Let's try out! Stay Healthy!
---
1.

The doctor prescribed 250 mg of the drug per dose to be given every six hours for three weeks. Find how much of the drug was required to complete the dosage.

A.&nbsp

B.&nbsp

C.&nbsp

D.&nbsp

2.

The doctor prescribed 100 mg of the drug per dose to be given every four hours for one week. Find how much of the drug was required to complete the dosage.

A.&nbsp

B.&nbsp

C.&nbsp

D.&nbsp

3.

A 350 ml bottle of cough syrup was brought from the drugstore. If 5 ml of the syrup is given every four hours, for how many days would it be consumed?

A.&nbsp

B.&nbsp

C.&nbsp

D.&nbsp

4.

A 600 ml bottle of cough syrup was bought from the drugstore. If 10 ml of the syrup is given every 12 hours, for how many days would it be consumed?

A.&nbsp

B.&nbsp

C.&nbsp

D.&nbsp

5.

The doctor prescribed 750 mg of the drug per dose to be given every three hours for three days. Find how much of the drug was required to complete the dosage.

A.&nbsp

B.&nbsp

C.&nbsp

D.&nbsp

6.

A prescription calls for 20 500 mg capsules but available are 100 mg capsules. How many of the 100 mg capsules should be bought to complete the dosage?

A.&nbsp

B.&nbsp

C.&nbsp

D.&nbsp

7.

How many of the 200 mg tablets are needed to give 20 grains?

A.&nbsp

B.&nbsp

C.&nbsp

D.&nbsp

8.

A patient needs 100 units of insulin, but the available stock is 50U. How much of the 50U will be given?

A.&nbsp

B.&nbsp

C.&nbsp

D.&nbsp

9.

A vial is labeled 5 mg/ml. If the patient needs 10 mg, how many ml of the solution should be given?

A.&nbsp

B.&nbsp

C.&nbsp

D.&nbsp