Do You Really Know About Depression And Suicide?
17 Questions
| Total Attempts: 1008
---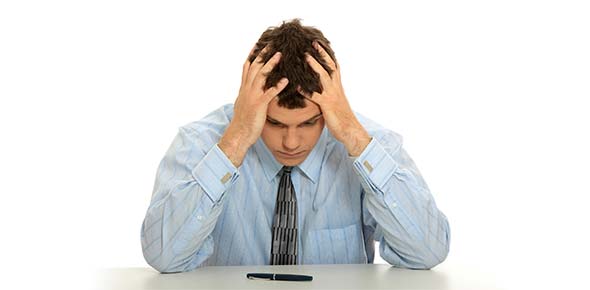 According to the CDC(Centers for Disease Control and Prevention) Suicide is one of the top causes of death in the U. S. , with rates rising across the country. Nearly 45,000 Americans died by suicide in 2016. This quiz has been developed to test your knowledge and assess you about the symptoms of Depression and Suicide. There is a list of 17 True and False questions. Read the questions carefully and answer. So, let's the quiz. All the best!
---
1.

A phobia is an intense fear about something that might be harmful (such as heights, snakes, etc.)

A.&nbsp

B.&nbsp

2.

Useful interventions for adolescent mental disorders include BOTH psychological and pharmacological treatment

A.&nbsp

B.&nbsp

3.

Mental distress can occur in someone who has a mental disorder.

A.&nbsp

B.&nbsp

4.

The stigma against the mentally ill is uncommon in Canada.

A.&nbsp

B.&nbsp

5.

Substance abuse is commonly paired with a mental disorder.

A.&nbsp

B.&nbsp

6.

The most common mental disorders in teenage girls are eating disorders.

A.&nbsp

B.&nbsp

7.

The stresses of being a teenager are a major factor leading to adolescent suicide.

A.&nbsp

B.&nbsp

8.

Three of the strongest risk factors for teen suicide are a romantic breakup, conflict with parents, and school failure.

A.&nbsp

B.&nbsp

9.

Schizophrenia is a split personality.

A.&nbsp

B.&nbsp

10.

A depressed mood that includes a drop in school grades and lasts for a month or longer in a teenager is very common and should not be confused with a clinical Depression that may require professional help

A.&nbsp

B.&nbsp

11.

A Generalized Anxiety Disorder usually arises from being burned out by stressful events

A.&nbsp

B.&nbsp

12.

Diet, exercise and establishing a regular sleep cycle are all effective treatments for many mental disorders in teenagers.

A.&nbsp

B.&nbsp

13.

Anorexia nervosa is very common in teenage girls.

A.&nbsp

B.&nbsp

14.

Bipolar Disorder is another name for manic depressive illness.

A.&nbsp

B.&nbsp

15.

The panic attacks that occur as part of Panic Disorder usually come "out of the blue".

A.&nbsp

B.&nbsp

16.

Depression affects about 2 per cent of people in North America.

A.&nbsp

B.&nbsp

17.

Attention Deficit Hyperactivity Disorder (ADHD) is equally common in boys and girls.

A.&nbsp

B.&nbsp