Business Law Quiz: Endorsement & Negotiable Instruments
---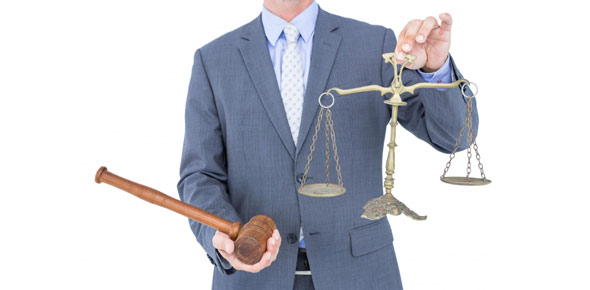 Business Law quiz on endorsement and negotiable instruments
---
1.

Karen is preparing the daily deposit of checks for her sporting goods business. Which endorsement should she use on the checks to make the deposit?

A.&nbsp

B.&nbsp

C.&nbsp

D.&nbsp

Correct Answer

C. Special/Full

Explanation

Karen should use the Special/Full endorsement on the checks to make the deposit. This endorsement allows the checks to be deposited only into the specific account mentioned on the check. It ensures that the funds are not redirected to any other account and provides security for the business.

2.

Daniel is going on vacation and does not wish to take cash. Which type of negotiable instrument should he take with him?

A.&nbsp

B.&nbsp

C.&nbsp

D.&nbsp

Correct Answer

D. Traverler's Check

Explanation

Daniel should take traveler's checks with him because they provide a safe and convenient way to carry money while traveling. Traveler's checks are preprinted, fixed-amount checks that can be used like cash but can be replaced if lost or stolen. They are widely accepted and can be easily exchanged for local currency at banks or currency exchange offices. Unlike cash or large cash bills, traveler's checks offer added security and peace of mind, making them a suitable choice for someone who does not want to carry cash while on vacation.

3.

Lorin is very careful when writing checks. Which check writing procedure does she use to avoid negligence when writing a check?

A.&nbsp

Changing the figures and written amount

B.&nbsp

C.&nbsp

Writing close to "pay to Order of

D.&nbsp

Correct Answer

C. Writing close to "pay to Order of

Explanation

Lorin uses the check writing procedure of writing close to "pay to Order of" to avoid negligence when writing a check. By writing close to this section, Lorin ensures that there is no room for anyone to alter or change the payee information on the check. This helps to prevent any fraudulent activity or mistakes in the payee details, making her check writing process more careful and secure.

4.

John wrote a check to Sharon and he called the bank to have a put on the check

Correct Answer

stop payment

Explanation

In this scenario, John wrote a check to Sharon but later decided to cancel or prevent the payment from being processed. To do so, he contacted the bank and requested a "stop payment" on the check. This means that the bank is instructed not to honor the check if it is presented for payment. Therefore, "stop payment" is the correct answer in this context.

5.

If I don't have enough money in the bank to cover a check it is called?

Correct Answer

insufficient funds

bad check

Explanation

When someone does not have enough money in their bank account to cover a check, it is referred to as "insufficient funds." This means that there is not enough money available to complete the transaction. Another term that can be used in this situation is "bad check," which also implies that the check cannot be honored due to a lack of funds. Both terms essentially convey the same meaning in this context.

6.

What does EFT mean?

Correct Answer

Electronic Funds Transfer

Explanation

EFT stands for Electronic Funds Transfer. It is a method of transferring money electronically from one bank account to another. This can be done through various electronic systems such as online banking, mobile banking, or wire transfers. EFT eliminates the need for physical checks or cash, making transactions faster, more convenient, and secure.

7.

What is stale check?

Correct Answer

Check that is more that 6 months old

Explanation

A stale check refers to a check that has been in circulation for more than 6 months. After this time period, banks may consider the check to be expired and may refuse to process it. This is because the information on the check, such as the account number and signature, may no longer be valid or accurate. Therefore, it is important to cash or deposit a check within a reasonable time frame to avoid it becoming stale.

8.

Checking accounts are also known as:

Correct Answer

demand deposits

Explanation

Checking accounts are commonly referred to as demand deposits because the funds deposited in these accounts can be withdrawn at any time on demand by the account holder. This distinguishes them from other types of accounts, such as savings accounts, where there may be restrictions on the frequency or amount of withdrawals. The term "demand deposits" emphasizes the liquidity and accessibility of the funds in a checking account.

9.

One who is to receive the money is called:

Explanation

The term "payee" refers to the person or entity who is supposed to receive the money. In a financial transaction, the payee is the recipient of the payment or funds. They are the individual or organization that is entitled to receive the money from the payer, who is the one making the payment. The payee can be a person, a company, a creditor, or any other entity that has a legitimate claim to the funds.

10.

One who writes the check is called:

Explanation

The person who writes the check is called the drawer. This term is commonly used in banking and finance to refer to the individual who signs the check and authorizes the payment. The drawer is usually the person who holds the bank account from which the funds will be withdrawn. They are responsible for ensuring that there are sufficient funds in the account to cover the amount specified on the check. The drawer's signature on the check serves as a form of authorization for the payment to be made.