Teachers' Day In India Trivia Quiz!
8 Questions
| Total Attempts: 2483
---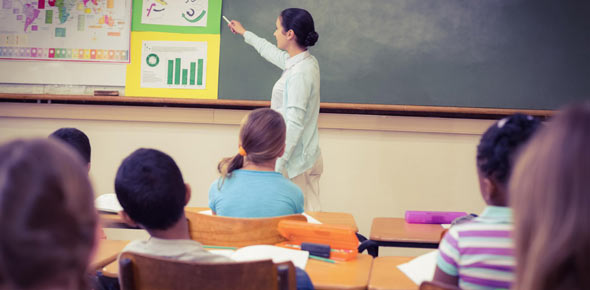 Welcome to Teacher's Day in India Trivia Quiz! Dr. Sarvepalli Radhakrishnan was a friendly teacher, and he was popular among his students for the example he always set in front of them. So, one day his students and friends requested him to allow them to celebrate his birthday in a lavish way. In return, he said that it would be his pride and honor if they celebrate his birthday in respect of all teachers. And since then this day 5th September is celebrated as Teachers' Day.
---
1.

In India, Teachers' Day is celebrated on _______________.

A.&nbsp

B.&nbsp

C.&nbsp

D.&nbsp

2.

In which year, was the Teachers' Day first celebrated in India?

A.&nbsp

B.&nbsp

C.&nbsp

D.&nbsp

3.

He said, "teachers should be the best minds in the country". Since the year 1962, the birthday of this personality is celebrated as Teachers' Day in India on 5 September. Who is he?

A.&nbsp

B.&nbsp

C.&nbsp

D.&nbsp

4.

On which day is the World Teachers' Day celebrated?

A.&nbsp

B.&nbsp

C.&nbsp

D.&nbsp

5.

Among the following, which organization inaugurated the World Teachers' Day?

A.&nbsp

B.&nbsp

C.&nbsp

D.&nbsp

6.

In which subject Dr. Radhakrishnan had done his Post Graduation?

A.&nbsp

B.&nbsp

C.&nbsp

D.&nbsp

7.

Guess who was the teacher of Lord Krishna?

A.&nbsp

B.&nbsp

C.&nbsp

D.&nbsp

8.

Who said that "Teaching is not a profession, a way of life?"

A.&nbsp

B.&nbsp

C.&nbsp

D.&nbsp