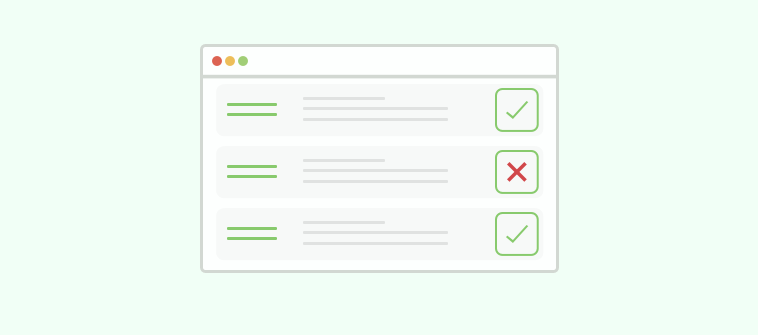 A lot of good companies fail to rise above mediocrity simply because they fail to promote themselves at the right time. Using trending topics for advertising is a well-known marketing tactic. There are various ways such tactics have been used for long term promotion. Big brands have a unique identity which they have slowly developed over the years and the channels that they have used to develop this include broadcast media, sponsorships, social media movements and many more.
There is a channel that is rarely explored while having unbridled and untouched potential, which is marketing through quizzes. It is an understandable fact that quizzes have a niche audience and a stringent demographic potential but therein lies the genius of it. Your goal with this idea is to develop an identity in these niche audiences because they help create better loyal customers than the mainstream.
So the question is 'How Do You Use Quizzes to Your Advantage?'.
Fret not and read on!
Know Why You're Attempting to Market Through Quizzes
One mistake many marketers make is trying to grab the entire quiz-loving audience available in one fine scoop. As Trump says, 'Sounds Good, Doesn't Work'. Your job is to leverage off of the popularity of certain topics and gain recognition for your brand.
Watch This Video to Know How to Create a Quiz – Make Your Own Quiz In Seconds

Key Points:
You're not looking for customers through it. You're promoting your brand which will give you a much-needed company identity which in practice gives you the customers.

Your promotion is not only through the quizzes but through word-of-mouth of the players.

Another possible mistake would be overdoing things. Do remember that you're 'softly' influencing your brand.

Aggressive marketing tactics won't work in the long run.
"The Target Audience Is Just a Small Part of the Actual Audience"
Know the Audience
Knowing the audience is not as easy as it sounds. The Internet's major demographic is in the ages between 18 and 30 while the demographics for quizzes lies more in the age groups of 18 and 24. What do they love the most? Entertainment. The most popular topics for the given audience includes Love, Harry Potter, Young Adult Heartthrobs and Popular T.V. Shows of the past 15 years.
---
Read More:- How to Use a Marketing Quiz: 6 Most Effective Ways
---
Key Points:
Don't rely entirely on surveys. Remember that the targeted niche looks for entertainment and survey quizzes are not the right way to go.

Connect your brand with popular culture and find creative ways to do that.

Don't force loyal customers to attempt quizzes you're promoting your products through.

The direct promotion will fail as a tactic. The marketing is through associating. (Example discussed later)
Make Good Quizzes
Now it sounds redundant but the entire point of the marketing strategy is to gain recognition through trending quizzes. That won't be possible if the ones you're associated with are bad and unplayable.
Key Points:
Quizzes that associate a personality or character, in the end, are better for recognition since they are played more. Those with templates like 'What <topic> character are you?', 'Find Out Your <Topic> Personality' etc are more beneficial for your brand.

Research thoroughly the topic you've chosen. Mistakes are often immortalized so be careful and employ people who have excellent subject knowledge.
Promoting and Associating Your Brand
The promotion tactic will be through indirect association. What it means is that your company's involvement will be behind the scenes.
Let's explain how you will associate with a trending topic through an example. For a trending topic, we'll pick up, say, 'The Avengers'. Imagine you're a shoe-making company XYZ. Since quizzes that assign personalities and character profiles are more popular, let us assume the targeted quiz is titled 'Which Avengers Character Are You?'.
The quiz will have questions like 'What shoe brand do you prefer?' with your company name in the options. Or a question like 'What color of shoes do you prefer?' with images of different shoes made by XYZ (logos should be visible). When the topic is trending, you promote the quiz through your social media, it gets traffic from the host website and your social media referral and your brand gets promoted. Load, Lock, and Fire!
Key Points:
The growth in such promotions is relatively slower than, say, direct advertising but you're targeting niche audiences so it is expected and fair.

It is cost-effective in the long run and positively impacts the SEO of your social media accounts and your company's online presence as a whole. Better SEO means better searchability which ends up giving you an even bigger audience.
How to Create a Viral Facebook Quiz

A Final Note:
If you're still doubtful about leveraging off of trending topics in a niche environment like quiz platforms, Doritos is an example of niche marketing done right. The PepsiCo owned brand made its forays into the budding gaming community by associating with popular gamers and trending gaming events in the mid-2000s. Today, it is the official sponsor of multiple gaming events, advertising campaigns for games and is synonymous with the community as the official snack. Imagine such a response to YOUR product.
Trending Quiz topics are brimming with opportunity and are one of the most underused forms of indirect marketing. Using them to promote brand identity could be a great way to get loyal customers. There is only one way to truly find out how successful this method can be and that is by testing it out. Good Luck!
Do you want free Quiz Software?
We have the #1 Online Quiz Maker Software for complete learning & assessment